Elayne Devlin - Series Producer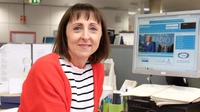 Elayne Devlin joined Drivetime as the Series Producer in April 2018, prior to that she worked as a producer across a range of radio programmes including Today with Sean O'Rourke, Liveline and The Ray D'arcy Show. During her time on Today with Sean O'Rourke, she produced the programme from the National Ploughing Championships, The Christmas Special with the RTE Concert Orchestra and the special programme on the London Bridge terror attack live from London in 2017. Previously Elayne worked as an Assistant Producer/Researcher in RTE television [The Late Late Show, Off the Rails, The Craig Doyle Show and Seoige]. In a previous life, Elayne worked as an Assistant Director in film and as a media producer in Microsoft.
Margaret Curley - Producer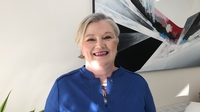 Margaret Curley joined Drivetime in September 2019. Prior to that she worked as a series producer of a number of radio programmes --the Marian Finucane Show (2015 - 2019); the John Murray Show (2010 - 2013) and Liveline with Joe Duffy (2004 - 2009). While in charge of Liveline, the show was awarded a gold PPI award in 2009 for its coverage of assaults in Tipperary. She has worked as a producer on Today with Pat Kenny and Today with Sean O'Rourke. She has also worked as a producer on RTE Radio 1's general election coverage in 2020, 2016, 2011 and 2007.She has a Masters in Politics and International Relations from UCD and a First Class Honours BA in Journalism from DIT. Prior to joining RTE, she was Associate Editor of the Irish Voice in New York and Deputy Editor of Irish Medical Times.
Alan Torney - Producer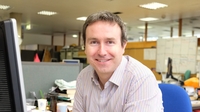 Alan Torney has worked on almost every programme on the RTÉ Radio 1 schedule since 2003. In recent years, he has produced The History Show, The Marian Finucane Show, Sunday with Miriam O'Callaghan, The Business, Countrywide, Liveline with Joe Duffy, The Marty Squad, The John Murray Show. Alan has produced seven documentaries for the Documentary on One slot, as well as a stand-alone [15-episode] factual series, Whistleblowers – interviews with international and Irish whistleblowers. He worked on RTÉ's Irish general election coverage in 2007, 2011, and 2016 - as a reporter and producer. He also worked as producer on RTÉ's UK election coverage [2015 & 2017], Northern Ireland Assembly elections [2017], and across coverage of several referenda campaigns. He has produced outside broadcasts from most Irish counties as well as from the UK and US.
Fergal Keane – Reporter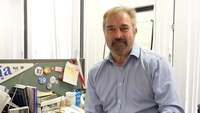 Fergal Keane is one of RTE's most experienced and best-known journalists, reporting on major events, at home and abroad, for more than two decades. He also contributes regularly from RTÉ's Dáil studios on the political machinations of the day. Fergal has reported on numerous elections and referendums and most major domestic events across RTÉ Radio 1's programming. In recent years he reported on two US Presidential elections, two Papal Conclaves, several natural disasters and wars in both Iraq and Afghanistan. A multi award-winning journalist, Fergal was voted Ireland's broadcaster of the year in 2004 for his coverage of the war in Iraq. Before joining RTÉ, he reported for several national newspapers, and spent extensive periods in Northern Ireland. Fergal is a graduate of University College Cork and of Dublin City University.
Della Kilroy – Reporter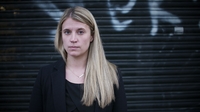 Della Kilroy is an award-winning broadcast journalist born and raised in Dublin and has worked across many programmes on RTE Radio. Della received a justice media award for her high court reporting of repossession rulings for Drivetime in 2011. She holds an Honors degree in English, Media and Cultural Studies and has a First Class Masters in Broadcast Production for Radio and Television. Della has also worked in documentary production with her first radio documentary for RTE Radio One broadcast in 2009. 'Leaving Care', was on the subject of teenagers struggling to survive as they leave the state care system at eighteen. Her second documentary 'One World: Under the Mango Tree' brought Della to the North East Democratic Republic of Congo. There she followed a community living with the aftermath of LRA violence and child abduction. Her short documentary for the Curious Ear series was broadcast in 2013 and documents the Big Brothers Big Sisters youth mentoring programme it Ireland. It follows the stories of three matches, including herself, and the friendships they have built. You can follow Della on Twitter here.
John Cooke – Reporter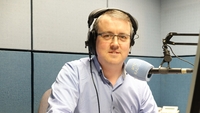 John Cooke has a passion for people, places and powerful stories. A proud family man originally from County Roscommon, but living in Clare, John has covered breaking news and remarkable human stories from every corner of Ireland since joining the RTE Radio 1 Team in 2015, after more than a decade in local radio including Clare FM and North West Radio in Sligo.
Reporting extensively on issues like homelessness, the plight of Syrian refugees and Asylum seekers, and the challenges facing our rural towns and villages, John is a multi-award winning Presenter and Reporter having won numerous PPI Radio Awards in the Best News Story and Speech Broadcaster categories. He's also a two time New York Radio Awards Winner, and has received numerous accolades for Court Reporting at the Justice Media Awards, Health Matters at the Irish Medical Media Awards, and has also been honoured for coverage of Road Safety and Driving Laws on the Drivetime programme. John has also presented programmes like Countrywide, The Late Debate and Today with Sean O'Rourke on RTE Radio 1.