(Photo: Chandrika Narayanan Mohan Polina Cosgrave)
In the Lyric Feature on Sunday 30th April 2023, at 6 pm on RTÉ lyric fm, Chandrika Narayanan-Mohan presents The Salt of Something New, featuring some new voices in the world of Irish poetry. Series producer Eoin O Kelly and the programme's presenter Chandrika Narayanan-Mohan preview it here.
---
"What's Irish rap?", asks the Zambian born Limerick rapper Denise Chaila on her song Copper bullet, before answering that "it's a sound that you can't predict." And who are we to disagree. Irish rap, while it has been around for a few decades, is thriving now and finding consistency only in its own unpredictability. Take for instance, Strange Boy, the recipient of this year's Liam O'Flynn Award from the National Concert Hall and the Arts Council, splicing together the flutes and banjos of Irish trad with grim accounts of an urban cradling to create something so fresh and unexpected from such familiar ingredients.
But can the same be said for Irish poetry? Is it, too, a sound that you can't predict? It's tempting to say no, and certainly one version of Irish poetry is all too predictable. It's one that is subjected to a slightly cruel though loving pastiche by the American poet Billy Collins in his "Irish Poetry" whose closing stanza lampoons the conventions of the Irish pastoral:
"Then, I heard the ghost-clink of milk bottle
on the rough threshold
and understood the meadow-bells
that trembled over a nimbus of ragwort—
the whole afternoon lambent, corrugated, puddle-mad."
Caricatures are, of course, never the whole truth and more frequently they are less than half of it. With Poetry Ireland's "Poetry Ireland Day" falling on Thursday (27th April) it's a good time to round out that picture of Irish poetry and so on Sunday we will broadcast six new voices in Irish poetry in a programme presented by one of them Chandrika Narayanan-Mohan and produced by Claire Cunningham.
Below, Chandrika previews the programme.
---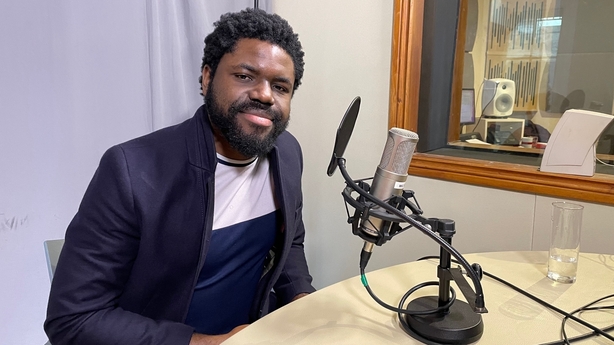 I first came to Ireland in 2012. I ended up here by lucky accident: I was forced to leave the UK due to sudden changes in visa regulations, and I was accepted into an MA at UCD. Over a decade later, I am still here. Over the years I have had to figure out if Ireland could be a home for me. The way I felt most anchored was through being a part of the arts sector, working in arts management and also being a writer and performer. My writing career was born from spoken word and storytelling events, indie publications, and being welcomed into the literary community. I felt particularly supported by other migrant artists.
In this programme, we hear from six poets from four continents – Polina Cosgrave and Simone Sav from Europe, Rafael Mendes from South America, Nithy Kasa and Dagogo Hart from Africa, and myself, representing the Asian contingent. We've all had to find our own ways to balance our relationship with Ireland with our connection to countries where we were born or have lived before, to wrestle with issues of identity and belonging, and to find a home in the world of Irish poetry.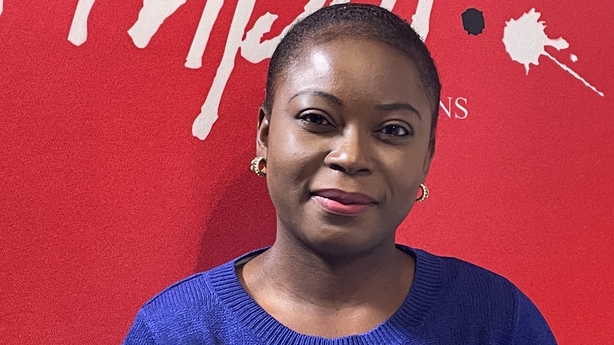 The work of five of the poets in the programme features in the anthology Writing Home: the 'new Irish' poets, published by Dedalus Press in 2019. Two of the contributors have also published full collections, with Polina Cosgrave's My Name Is published by Dedalus in 2020, and Nithy Kasa publishing Palm Wine Tapper and the Boy at Jericho with Doire Press in 2022.
---
The Salt of Something New airs on the Lyric Feature, Sunday 30th April, 2023 on RTÉ Lyric fm - listen to more from The Lyric Feature here.
---