(Curlew Flying: Photo Credit: Janice Mulligan)
Ireland is on the verge of losing its population of breeding curlew, but could our songs, stories and art help us to save it? Calling the Curlew Home is the Lyric Feature this Sunday at 6 pm
Below, narrator and producer Michelle Carey gives the background to the programme.
---
In the summer of 2020 I was working in my first job in nature conservation, surveying for breeding curlew near the Galway-Clare border. I had spent many hours out in the field looking for curlew, but had yet to find any. It is estimated that Ireland's population of breeding curlew has declined from about 5,000 pairs in 1990 to just over 100 pairs today.
Then I met a local farmer, an older man, who immediately told me he would bring me to a site where curlew were breeding. I got in my car and followed his tractor, and he brought me to a bog where, later that afternoon, I saw a curlew fly over my head, whistling the bubbling notes of its beautiful call.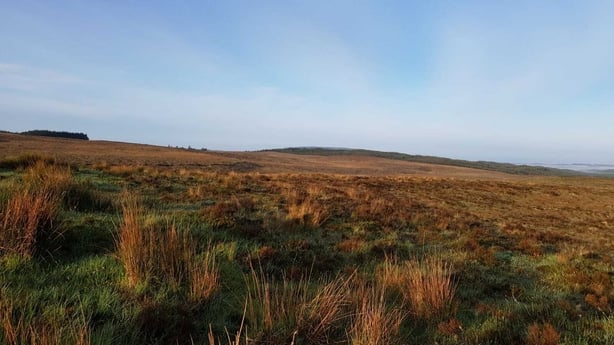 Not long after that, while out surveying, I met the farmer's nephew, and the nephew's son. I asked them if they were familiar with the curlew, and they both told me that they hadn't heard of the bird. "I wouldn't know a curlew if one was sitting on the wall beside me," one of them said to me.
This disconnect between generations made me wonder, when and why was our knowledge of the curlew lost? Could our cultural memory of such a unique species really disappear in just a few generations? And is the curlew's endangered status a product, or a cause, of this forgetting?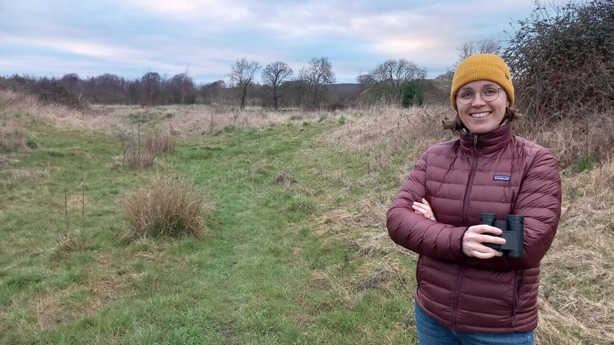 I set out on a journey to understand what we have forgotten about the curlew. I learned that this bird has been knitted into our cultural fabric for generations, into our stories, songs, and poems — from old tales about Saint Patrick and Jesus Christ through to the poetry of Yeats and Heaney, and the music of Josephine Keegan.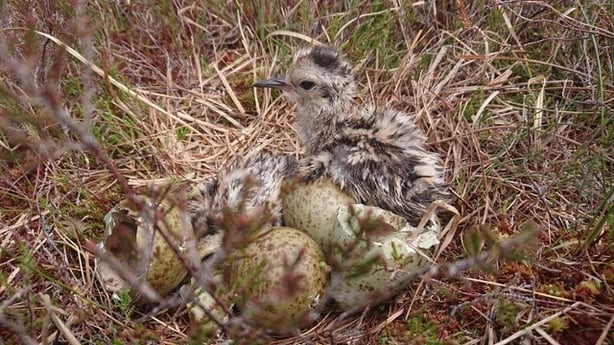 When we lose a species, we also lose our relationship with them, and our memories of living alongside them. But I wondered, could re-establishing this relationship with the curlew be at the heart of how we bring them back?
During the curlew's breeding season, in the spring and summer of 2022, producer Lenny Antonelli and I set out to understand the challenges facing our native curlew and followed the work of the National Parks and Wildlife Service's Curlew Conservation Programme in the Slieve Aughty hills over the course of that summer. With curlew numbers so low, every success is a triumph, and every loss is a tragedy.
During the same period, we spoke to artists, researchers, folklorists and ecologists about the curlew, attempting to deepen our understanding of the curlew's intimate place in Irish culture. And we discovered a new generation of artists, like the sculptor Katie Spiers and the musicians Caoivín and Méabh Ní Bheaglaoich, for whom the curlew is a symbol of our biodiversity crisis.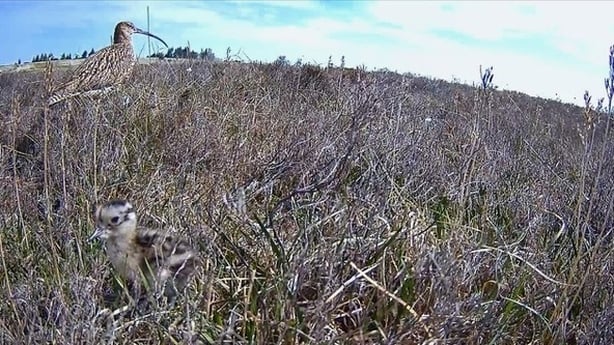 If we lose the curlew, we lose a piece of our cultural identity, and a connection with previous generations on this island, for whom the curlew was a common and comforting sight, a metronome of the seasons.
Our discoveries when making this programme evoked a longing to rebuild our relationship with this bird, and a determination to save a species that has been so closely woven into our island's identity. As spring begins, and curlew are returning to their inland breeding grounds, we look forward with hope that we can get to know the curlew once again.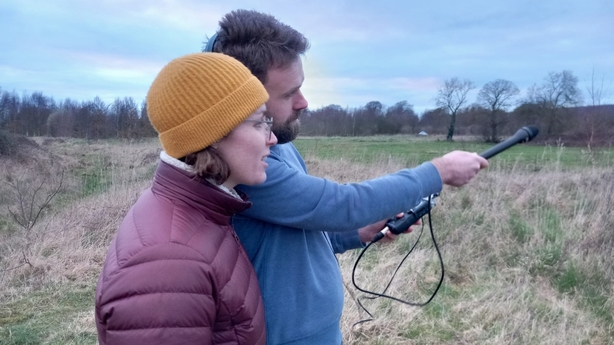 ---
Calling the Curlew Home, is the Lyric Feature on Sunday 5th March at 6 pm on RTÉ lyric fm, and will be available as a podcast.
Listen to more from the Lyric Feature here.
---