---
MOVIES AND MUSICALS WITH AEDÍN GORMLEY
Join Aedín for a Halloween special, filled with villains and vampires, witches and wizards. Watch out for Jaws and the Joker, and make sure you have already showered as Bernard Herrmann's score from Psycho will also be included. Songs from Wicked, the Wizard of Oz and Sweeney Todd and we'll meet with dastardly Disney baddies too, Cruella de Vil in 101 Dalmatians, Ursula in The Little Mermaid and Scar in The Lion King. Join Aedín for three hours of Halloween movie music, if you dare!
RTÉ lyric fm, Saturday 28th October, 1pm-4pm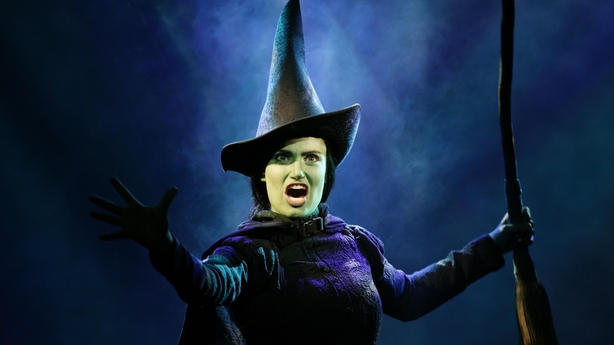 ---
CULTURE FILE WEEKLY SPECIAL: Terry Riley In C Irish
In the summer of 2023, a group of stellar Irish Trad musicians came together to play one of modern music's greatest, most fascinating creations: US minimalist composer, Terry Riley's In C, a feat of Minimalist magic designed to sound different every time it is played. This special edition of the Culture File Weekly explores and celebrates this unique Irish music event. Luke Clancy talks to the trad supergroup formed for the occasion, led by fiddler Zoë Conway, with Dónal Lunny (bouzouki), Paddy Glackin (fiddle), Máirtín O'Connor (accordion), Mick O'Brien (uilleann pipes), Louise Mulcahy (flute), and Michelle Mulcahy (Irish harp). And beginning at 7 pm, RTÉ lyric fm will host the world's first broadcast of the complete In C Irish, recorded live in Dundalk at Louth Contemporary Music Society Folks' Music festival.
A Soundsdoable Production for RTÉ lyric fm
RTÉ lyric fm, Saturday 28th October, 6.30pm-8pm (please note later finish time)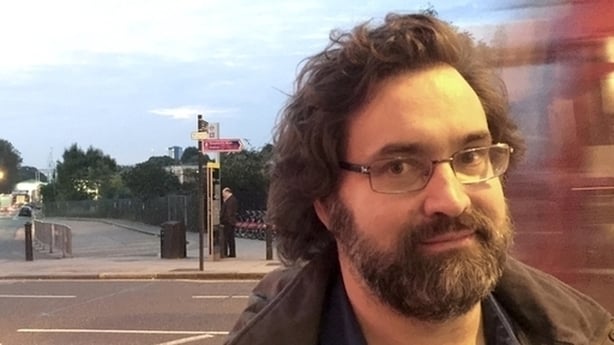 ---
OPERA NIGHT WITH PAUL HERRIOTT
Tutino: La Ciociara from Wexford Festival Opera 2023
Paul Herriott presents La Ciociara or Two Women live from the National Opera House in Wexford for this year's Wexford Festival Opera. Tonight's opera is based on the 1958 novel La Ciociara by Alberto Moravia, which was adapted shortly afterwards for the screen, starring Sophia Loren in 1960, to a libretto by Tutoni and Fabio Ceresa. Two Women relates the story of the widowed shopkeeper Cesira (sung by Na'ama Goldman) who shuts up shop in the midst of World War II Rome, seeking passage to safety in the mountains of the Ciociaria region with her adolescent daughter Rosetta (sung by Jade Phoenix). The decision only plunges their lives further into war's criminally abusive ways, their dignity as women ripped from them by war's weapon of rape. This production is directed by Rosetta Cucchi and the Wexford Festival Opera orchestra and chorus is conducted by Francesco Cilluffo.
RTÉ lyric fm, Saturday 28th October, 8pm-10pm (please note later start time)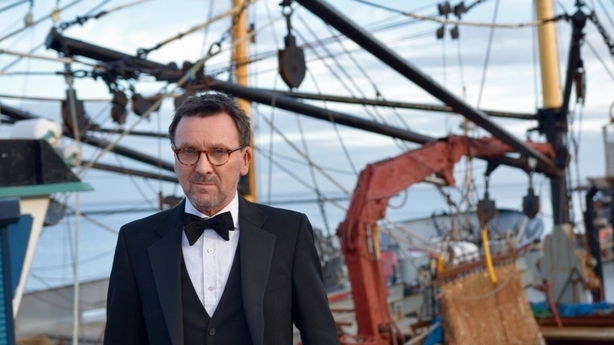 ---
VOX NOSTRA WITH VLAD SMISHKEWYCH
Vlad finishes off October with a salute to the many composers of colour and of African descent that have been present—if not always visible—in the millennium of music that he brings to Sunday
mornings on Vox Nostra. Also included in the playlist will be some of early music's top performers and several up-and-coming artists, who enrich the world of historically informed performance with their experience as part of the African diaspora and hail from many, varied Black communities and cultures around the world.
RTÉ lyric fm, Sunday 29th October, 7am-10am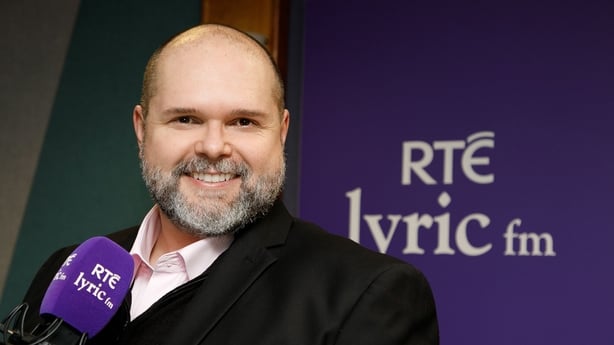 ---
THE LYRIC FEATURE
The Western Island
The literature and storytelling traditions associated with The Great Blasket have long been acclaimed both internationally and at home. It is surprising therefore that the music traditions of The Blaskets remain little heard. In The Western Island, J.J. O'Shea seeks to address this imbalance and explores this rich but lesser-known aspect of Blasket Island tradition.
The programme offers a lively blend of expert opinion, music and song together with excerpts from letters and diaries of islanders creating a vivid picture of Blasket life and the role that music and song played in the lives of the people. The music selections include field recordings made by various collectors over the years now archived in the National Folklore Collection together with new recordings made especially for the programme by descendants of islanders playing music that draws upon their island heritage thus demonstrating how the tradition remains alive, albeit in an ever-developing format and style.
Folklorist Ríonach uí Ógáin illuminates the history, provenance and character of the music selections. Aoife and Deirdre Granville, Róisín Ní Chéilleachair and Brendan Begley are among the singers and musicians featured in this important addition to our knowledge of Blasket life.
A J.J.O'Shea production for RTÉ lyric fm.
RTÉ lyric fm, Sunday 29th October, 6pm-7pm
---
NIALL CARROLL'S CLASSICAL DAYTIME
Niall Carroll plays music from the heart of the classical repertoire with Sounds on Screen a piece from either the big or the small screen at 11am, and at midday Niall chooses his Five of a Kind. This week Niall chooses five movements from Mozart's Piano Concertos.
RTÉ lyric fm, Monday 30th October, 10am-1pm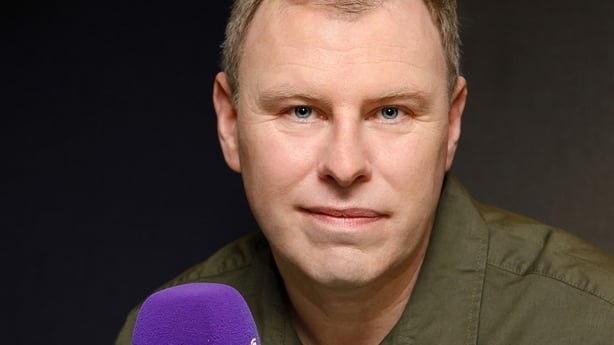 ---
MARTY IN THE MORNING
Join Wailin' Marty Whelan this Hallowe'en, for a monster mashup of spooky songs, terrifying tunes and creepy classics. Tune in, if you dare...
RTÉ lyric fm, Tuesday 31st October, 7am-10am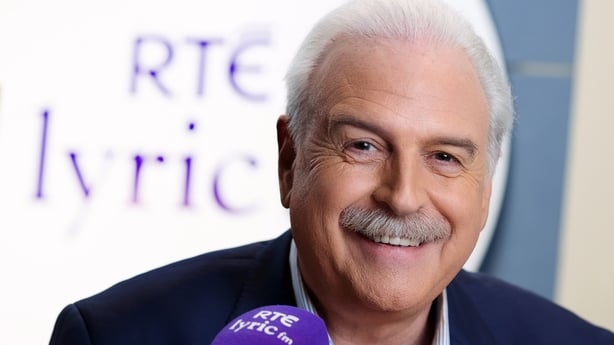 ---
THE FULL SCORE WITH LIZ NOLAN
Today's Full Score concert features pianist Francesco Piemontesi (photo Marco Borgreve) performing Schumann's Piano Concerto in A minor, Op. 54 and the WDR Symphony Orchestra conducted by Lionel Bringuier presents the rarely heard first symphony by Edward Elgar. George Hamilton presents a showcase of unabridged musical masterworks, featuring live recordings of Irish and international performers, plus selections from the latest CD releases.
Schumann: Piano Concerto in A minor, Op. 54
Schubert: Impromptu in G flat, D. 899/3
Elgar: Symphony No. 1 in A flat, Op. 55
WDR Symphony Orchestra, Cologne
Lionel Bringuier, conductor
Francesco Piemontesi, piano
RTÉ lyric fm, Wednesday 1st November, 1pm-4pm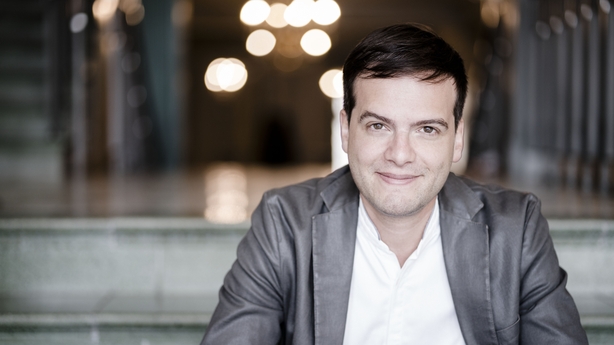 ---
THE FULL SCORE WITH LIZ NOLAN
For our final Full Score of the week Daniel Hope conducts the Zurich Chamber Orchestra in a programme featuring Mozart, Pärt and Grieg. George Hamilton presents a showcase of unabridged musical masterworks, featuring live recordings of Irish and international performers, plus selections from the latest CD releases.
Mozart: Adagio and Fugue in C minor, K. 546
Arvo Pärt: Tabula rasa
Edvard Grieg: Holberg Suite, Op. 40
Zurich Chamber Orchestra
Daniel Hope, violin, conductor
RTÉ lyric fm, Thursday 2nd November, 1pm-4pm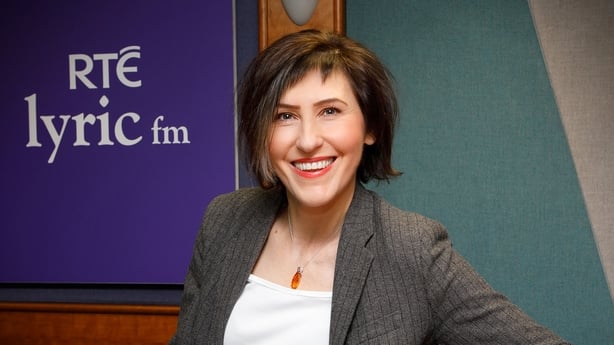 ---
AEDÍN IN THE AFTERNOON
The Pavel Haas Quartet perform works by Janácek, Dvorak and Schubert. From a classical quartet to a Jazz Trio, The Jacques Loussier Trio's take on music by Bach, Satie and Scarlatti. Violinist Nicola Benedetti plays a piece written for her by Wynton Marsalis. Our singers include Imelda May, Curtis Stigers, Laura Mvula, Eleri Ward and Elvis.
RTÉ lyric fm, Friday 3rd November, 1pm-4pm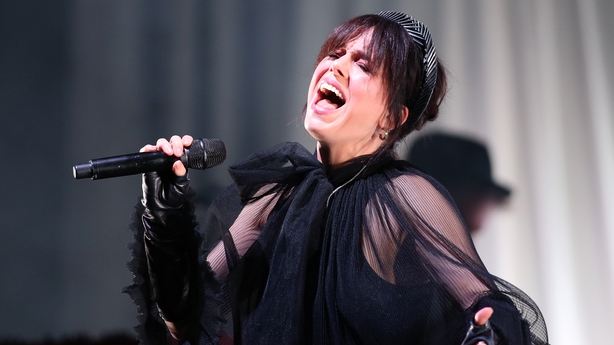 ---
RTÉ LYRIC LIVE WITH PAUL HERRIOTT
Join Paul Herriott live from the stage of University Concert Hall, Limerick for tonight's concert with the National Symphony Orchestra featuring soprano Claire Booth in Berg's Seven Last Songs and works by Hindson and Brahms conducted by Jessica Cottis.
Matthew Hindson: Speed
Berg: Seven Early Songs
Brahms: Symphony No. 2
National Symphony Orchestra
Jessica Cottis (conductor)
Claire Booth (soprano)
RTÉ lyric fm, Friday 3rd November, 7pm-10pm