---
DAYBREAK WITH EVONNE FERGUSON
Evonne will be up with the early birds to ease you into the weekend with her gentle blend of music from across the centuries, plus regular intervals for news and weather, and at 9.15 we explore the lesser-known realms of nature on our island in Nature File with ecologist, Anja Murray.
Nature File Episode 33 - Cranes
Cranes are the tallest wild birds in Europe and now, after 300 years of absence, cranes are breeding in wild in Ireland again. This year's young stay near their parents through the autumn months, a sight not seen here for a very long time.
Celebrate the return of the common crane to Ireland in this week's Nature File.
RTÉ lyric fm, Saturday 21st October, 7am-10am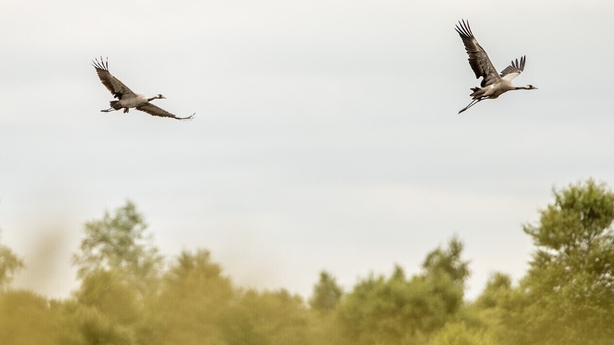 ---
OPERA NIGHT WITH PAUL HERRIOTT
Handel's Alcina
Paul Herriott presents Handel's magical opera, Alcina conducted by Christian Curnyn, recorded at the Royal Opera House, Covent Garden, starring Lisette Oropesa as sorceress Alcina and Emily D'Angelo as the bewitched Ruggiero, together with Mary Bevan as Alcina's sister Morgana and Varduhi Abrahamyan as Ruggiero's abandoned wife Bradamante. Ruggiero is merely the latest in Alcina's long line of conquests: she's turned all her previous lovers into the animals who now populate her enchanted island. But now Bradamante has discovered the island, on a mission to find her lost husband - and so has young Oberto, seeking his father, turned into a lion. Is Alcina's hedonistic reign at last under threat? Tune into this production tonight to find out!
RTÉ lyric fm, Saturday 21st October, 7pm-10pm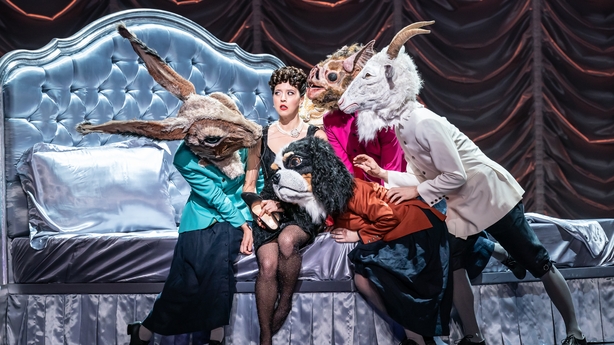 ---
VESPERTINE WITH ELLEN CRANITCH
For tenor and academic John Potter, the pull of the dark side was strong. Never content to simply record and perform in a conventional way, his collaborations with electronic composer Ambrose Field and saxophonist John Surman have brought new life and depth to the works of John Dowland, Josquin, the Renaissance masters and medieval troubadours. He can also turn a mean Gershwin, and his new book, SONG, takes twelve songs over a thousand years, and opens their secrets for us. Sting (a major fan) calls it 'timely and ecumenical' and tonight Ellen chats with John about his work and passion for a good tune.
RTÉ lyric fm, Saturday 21st October, 10pm-1am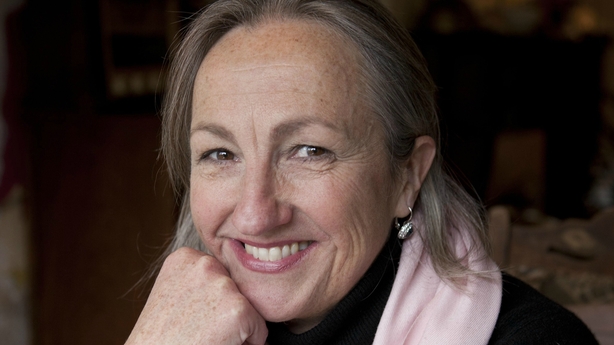 ---
THE LYRIC FEATURE
Magic on a Winter's Night
Mary Brophy goes behind the scenes at the 71st Wexford Festival Opera as Artistic Director Rosetta Cucchi and her team orchestrate their particular brand of alchemy. Featuring live excerpts from RTÉ lyric fm's recordings of the 2022 opening opera La Tempesta, location recordings and input from the
talented cast of performers and crew, the listener is brought from stage rehearsals to opening night in this portrait of creativity in action. Magic on a Winter's Night is an official selection in the Audio Storytelling strand of the 2023 Tribeca Festival.
Written and presented by Mary Brophy
Producer: Neal Boyle
Series Producer: Eoin O Kelly
An RTÉ lyric fm and IWR media co-production
RTÉ lyric fm, Sunday 22nd October, 6pm-7pm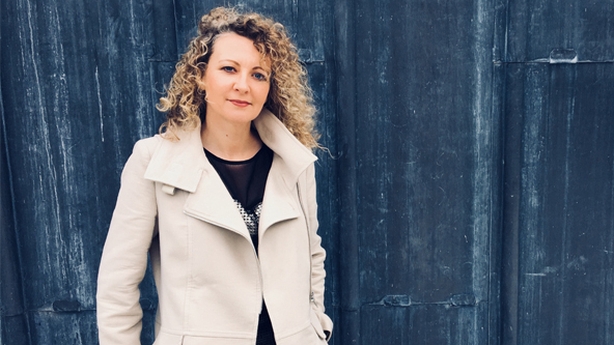 ---
THE FULL SCORE WITH LIZ NOLAN
On today's Full Score pianist Lukáš Vondráček joins principal conductor Asher Fisch and the West Australian Symphony Orchestra for a concert which opens with Tchaikovsky's First Piano Concerto, a virtuosic showpiece and all-time audience favourite and the concert concludes with excerpts from Prokofiev's popular ballet: Romeo and Juliet. Liz Nolan presents a showcase of unabridged musical masterworks, featuring live recordings of Irish and international performers, plus selections from the latest CD releases.
Tchaikovsky: Piano Concerto No. 1 in B flat minor, Op. 23
Chopin: Nocturne No. 20 in C sharp minor, Op. posth. (encore)
Prokofiev: Excerpts from 'Romeo and Juliet, Suite No. 2, Op. 64b'
West Australian Symphony Orchestra
Asher Fisch, conductor
Lukáš Vondráček, piano
RTÉ lyric fm, Monday 23rd October, 1pm-4pm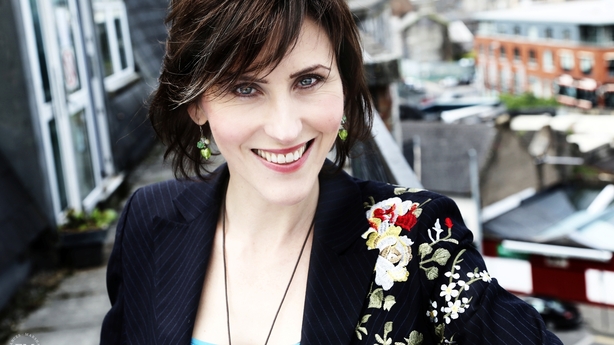 ---
OPERA NIGHT WITH PAUL HERRIOTT
Donizetti's Zoraida di Granata
Paul Herriott brings us Donizetti's Zoraida di Granata live from Wexford Festival Opera 2023. Written when the composer was 24 it was premiered at Rome's Teatro Argentina in January 1822, on that evening the tenor originally cast as Abenamet fell fatally ill during rehearsals and with no understudy, Donizetti hastily rewrote and shortened the part for a contralto Adelaide Mazzanti. Two years later Donizetti revised the opera with a much starrier Abenamet which we will hear sung tonight by tenor Matteo Mezzaro. Joining the cast for this production are Claudia Boyle (photo Frances Marshall) in the title role Zoraida and Rachel Croash as Ines alongside Konu Kim, Julian Henao Gonzalez and Matteo Guerzè with Diego Ceretta conducting the Wexford Festival Opera orchestra and chorus.
RTÉ lyric fm, Tuesday 24th October, from 8pm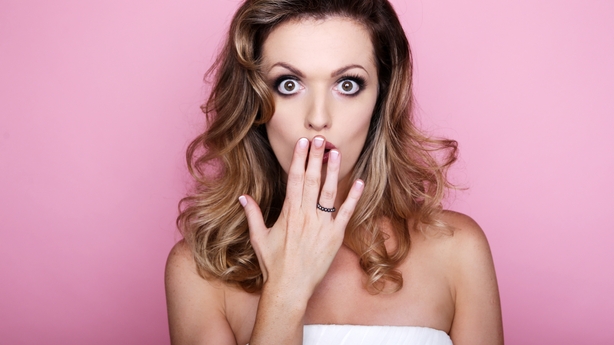 ---
MARTY IN THE MORNING
Join Marty Whelan live from the National Opera House, celebrating the opening night of the 72nd Wexford Festival Opera. Marty is joined by the local volunteers and international cast and creative team, who are working across this year's productions that centres on a theme of 'Women & War'.
RTÉ lyric fm, Wednesday 25th October, 7am-10am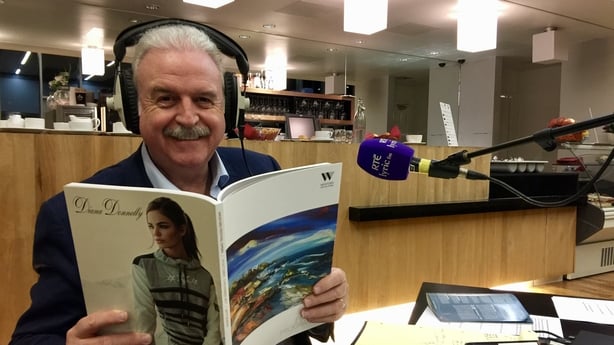 ---
THE FULL SCORE WITH LIZ NOLAN
Our Full Score concert today will resonate to the sounds of French composers. Under the direction of its Music Director Cristian Macelaru, the National Orchestra of France along with violinist Sarah Nemtanu will perform works from Debussy, Saint-Saëns and Ravel. Liz Nolan presents a showcase of
unabridged musical masterworks, featuring live recordings of Irish and international performers, plus selections from the latest CD releases.
Saint-Saëns: Havanaise Op.83 for violin and orchestra
Saint-Saëns: Introduction and Rondo capriccioso in A minor, Op. 28
Debussy: Jeux, L. 126
Ravel: Daphnis et Chloé, Suite No. 1
Saint-Saëns: Bacchanale, from act 3 of Samson et Dalila (encore)
RTÉ lyric fm, Thursday 26th October, 1pm-4pm
---
LORCAN MURRAY'S CLASSIC DRIVE
Broadcasting live daily Monday to Friday evenings from our Limerick studios, Lorcan Murray presents RTÉ lyric fm's flagship show, Classic Drive. Lorcan brings you the perfect musical soundtrack, wherever you are, sharing a feast of music with both the curious and the knowledgeable and featuring listeners' own choices. Included in this musical feast are the latest news and sports updates and tips for what's on where you are. There, for one and all, Lorcan's with you all the way.
RTÉ lyric fm, Thursday 26th October, 4pm-7pm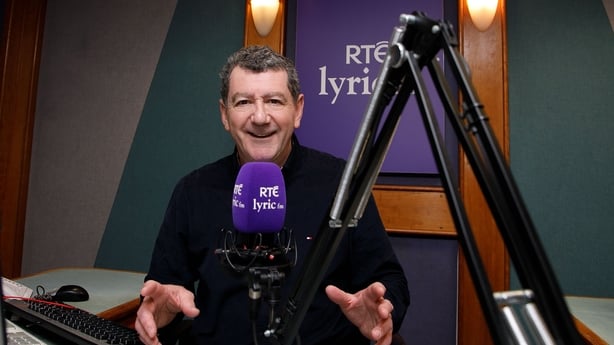 ---
RTÉ LYRIC LIVE WITH PAUL HERRIOTT
Liz Nolan brings us tonight's concert recorded live at the National Concert Hall on 6th August, 2023, with the RTÉ Concert Orchestra conducted by Niall Kinsella. In a concert that celebrates 80 years since the beginning of Rodgers & Hammerstein's remarkable collaboration, the RTÉ Concert Orchestra brings this music to life. Joining the orchestra on stage are Irish operatic sensation Celine Byrne, West End singer Anna-Jane Casey, and star of the global phenomenon Celtic Thunder, Emmet Cahill.
RTÉ lyric fm, Friday 27th October, 7pm-10pm