---
OPERA NIGHT WITH PAUL HERRIOTT
Donizetti's Lucia di Lammermoor
It was a performance of Lucia that literally made Joan Sutherland a star overnight. And no wonder. Her enormous, sumptuous voice seemed made for the role of the hapless young woman, driven mad by her fate. When Sutherland sang Lucia's famous 'mad scene' it drove audiences, well, mad. Her cascading vocal embellishments seemed both unending and superhuman, but she tossed them off with the élan of an Olympic gymnast dazzling the crowd with a gold-medal performance. But then, Sutherland's voice was always golden. In this 1964 archive recording from the Metropolitan Opera, New York, Silvio Varviso conducts the Metropolitan Opera Orchestra and Chorus with Joan Sutherland in the title role, tenor Sándor Kónya as Sir Edgardo di Ravenswood, baritone Nicolae Herlea as Lord Enrico Ashton, bass Bonaldo Giaiotti as Raimondo Bidebent, tenor Robert Nagy as Normanno, mezzo-soprano Carlotta Ordassy as Alisa and tenor Charles Anthony in the role of Lord Arturo Bucklaw. Before we hear this Met Opera archive recording Jon Tolansky looks at Joan Sutherland's outstanding career.
RTÉ lyric fm, Saturday 2nd September, 7pm-10pm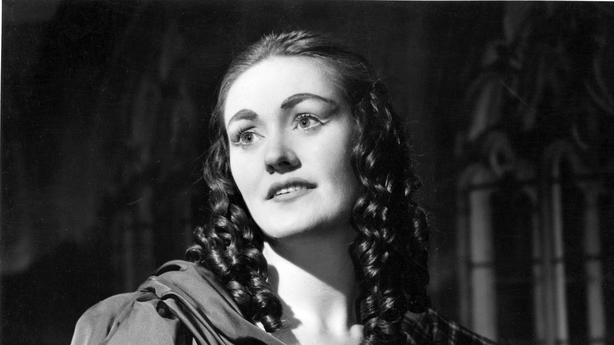 ---
VOX NOSTRA WITH VLAD SMISHKEWYCH
Pietro Locatelli is perhaps best known for his violin music, especially his trio sonatas. But on this morning's Vox, we get a chance to feel a different breeze blowing as we explore a recording of this composer's flute sonatas by Jed Wentz and the ensemble Musica ad Rhenum. Vlad samples some other recordings by the ensemble, and also brings composers Adriano Banchieri and Francesco Landini into his Sunday morning sampler.
RTÉ lyric fm, Sunday 3rd September, 7am-10am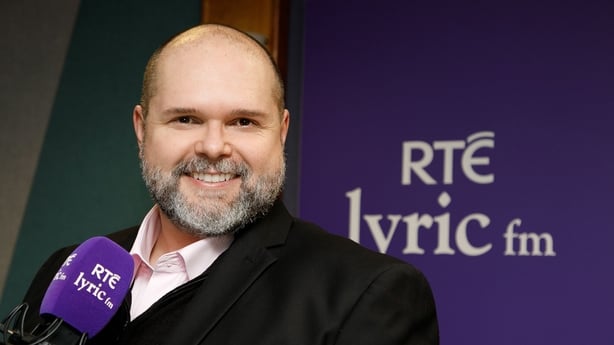 ---
VESPERTINE WITH ELLEN CRANITCH
A dip into some of the wonderful new Irish releases from the past couple of months. Music from Geraldine Cotter, Conor Mallon, Gabriel McArdle, Steph Geremiah and more, plus a few back to school favourites as we sharpen the pencils and admire the new copybooks.
RTÉ lyric fm, Sunday 3rd September, 9pm-12am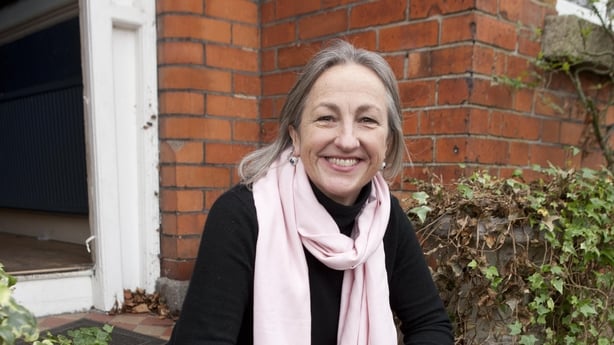 ---
NIALL CARROLL'S CLASSICAL DAYTIME
Niall Carroll plays music from the heart of the classical repertoire, with Sounds on Screen, a piece from the big or small screen each day at 11am, and each day at midday one of Niall's Five of a Kind. This week Niall chooses five movements from Tchaikovsky's Symphonies.
At 12.30 an episode from a new series of short radio features 'Remembering Seamus Heaney'. RTÉ lyric fm marks Seamus Heaney's tenth anniversary by asking ten people to each choose and introduce a favourite Heaney poem followed by a recording of the poet himself reading the poem. The poems chosen include some of his best known and most loved, like Mid-Term Break and Digging, as well as less well known poems, and range in theme from family and childhood, music and landscape, history, human rights, and the Troubles.
All the poems in the series are included in 100 Poems of Seamus Heaney, published by Faber and Faber and the recordings are taken from the Collected Poems CD box set produced by RTÉ in association with The Lannan Foundation. Our thanks to the publishers and to the Estate of Seamus Heaney for permission to broadcast these poems.
A Rockfinch production for RTÉ lyric fm co-funded by RTÉ IRP and Coimisiún na Meán.
Monday: Episode 1: Poet Michael Longley recalls his first meeting with Seamus Heaney and chooses the poem The Harvest Bow (from the collection Field Work, published by Faber & Faber).
Tuesday: Episode 2: The choice of journalist and presenter Olivia O'Leary is one of the poems in the Clearances sequence, Clearances #4 (from The Haw Lantern, Faber & Faber), written in memory of the poet's mother.
Wednesday: Episode 3: Actor Andrew Bennett looks back on some of his own memories of growing up on a farm and is struck by parallels to his own experience in the poems Lightenings #6 and #7 (from Seeing Things, Faber & Faber).
Thursday: Episode 4: Luke Dolan, student and winner of the Seamus Heaney Award in the 2022 Poetry Aloud competition, chooses the opening poem of Seamus Heaney's first collection: Digging (from Death of a Naturalist, Faber & Faber).
Friday: Episode 5: Nicholas Allen, who is Director of the Willson Center at the University of Georgia in the United States, introduces a poem that brings us back to the dark days of the Troubles in Northern Ireland: Two Lorries (from The Spirit Level, Faber & Faber).
RTÉ lyric fm, Monday 4th September – Friday 8th September, 10am-1pm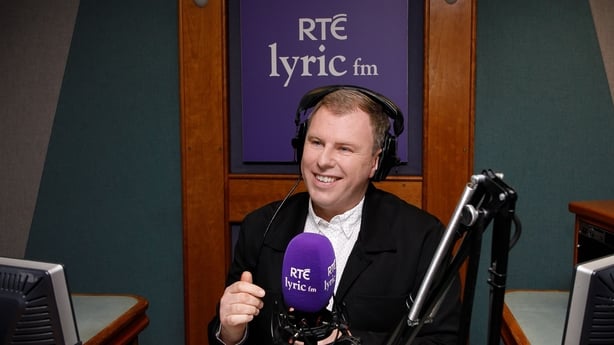 ---
THE FULL SCORE WITH LIZ NOLAN
It's foursquare beauty for our Full Score concert, with another performance from this year's West Cork Chamber Music Festival. The renowned Armida Quartet perform an all-Mozart programme: the teenage wonders of his Quartet in G major K.80, plus the second of his groundbreaking Haydn Quartets, K.421. Liz Nolan presents a showcase of unabridged musical masterworks, featuring live recordings of Irish and international performers, plus selections from the latest CD releases.
RTÉ lyric fm, Tuesday 5th September, 1pm-4pm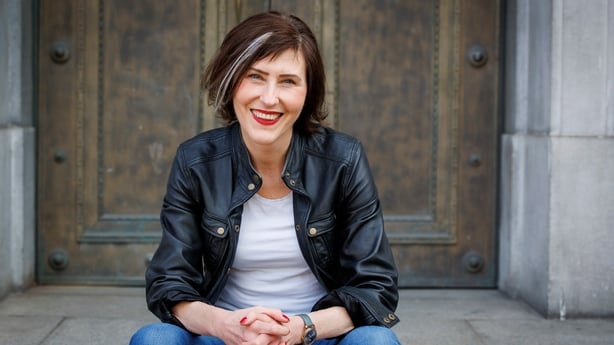 ---
MYSTERY TRAIN WITH JOHN KELLY
Mystery Train is a nightly journey through the many wonders of recorded music – from its vintage glories to the latest sounds. Essential listening for the discerning music fan.
RTÉ lyric fm, Wednesday 6th September, 7pm-9pm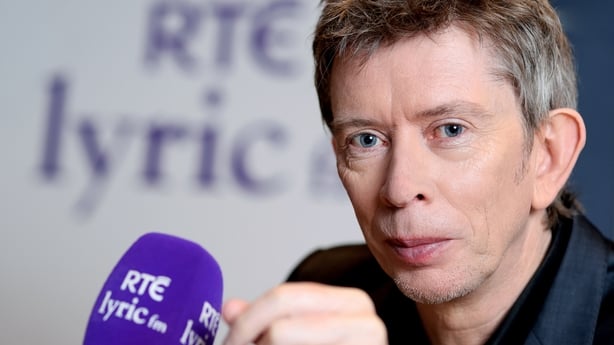 ---
MARTY IN THE MORNING
In a special interview sitting at the Studio 8 Steinway piano, Marty is joined by arranger, composer and musician Fiachra Trench. Fiachra recalls working with artists including Paul McCartney and Kate Bush and creating arrangements on iconic songs including 'I Don't Like Mondays' and 'Fairytale of New York', and his many collaborations with Van Morrison.
RTÉ lyric fm, Thursday 7th September, 7am-10am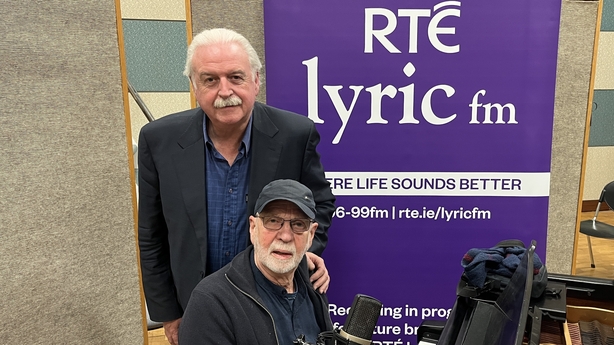 ---
RTÉ LYRIC LIVE WITH PAUL HERRIOTT
Join Paul Herriott live from the National Concert Hall in Dublin as Chief Conductor Jaime Martín (pictured) conducts the opening concert of the NSO new season with two magnificent orchestral showcases and a world premiere featuring uilleann pipes virtuoso Mark Redmond.
Brahms: Academic Festival Overture
Brian Byrne: The NSO's Bus Journey Through Scotland (That may or may not have happened)
Berlioz: Symphony Fantastique
National Symphony Orchestra
Mark Redmond (uillean pipes)
Jaime Martin (conductor)
RTÉ lyric fm, Friday 8th September, 7pm-10pm