---
DAYBREAK WITH EVONNE FERGUSON
Elspeth Hanson will be up with the early birds to ease you into the weekend with her gentle blend of music from across the centuries, plus regular intervals for news and weather, and at 9.15 we explore the lesser-known realms of nature on our island in Nature File with ecologist, Anja Murray.
Nature File Episode 25 - Ants
Four different species of ant occur in Ireland. Some build enormous anthills in ancient grassland habitats, some take butterfly larvae off to farm them; others are content to simply live amongst patio stones and wait till conditions are right before producing a winged generation that take to the air in a frenzy of mating.
Explore the lives of ants on this Saturday's Nature File.
RTÉ lyric fm, Saturday 19th August, 7am-10am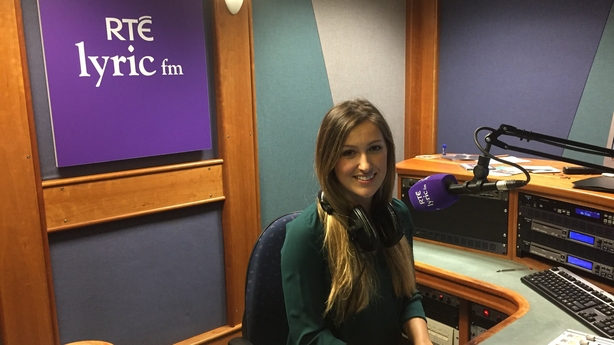 ---
OPERA NIGHT WITH PAUL HERRIOTT
La Tempesta by Halvey
Paul Herriott brings us the story of the survivors of a shipwreck. The King of Naples and Prospero's treacherous brother Antonio are tormented by a storm conjured up by the magician Prospero himself with help from his spirit-servant Ariel. But his resentful slave Caliban plots against him. Ariel is summoned to protect the young lovers Miranda (Prospero's daughter) and Ferdinand (the king's son), but Caliban succeeds in abducting Miranda. Drinking with shipwrecked sailors, Caliban enlists their help but is thwarted when they find Ferdinand and recognise him as their prince. With the wave of his wand, Ariel transforms the scene into a palace hall where Miranda and Ferdinand celebrate their wedding. In a happy ending, all except Caliban prepare to sail back to Naples. Francesco Cilluffo conducts the Wexford Festival Opera Orchestra and Chorus in this broadcast premiere production starring Nikolay Zemlianskikh, Hila Baggio, Giorgi Manoshvili and Rory Musgrave.
(First broadcast 3rd November 2022 )
RTÉ lyric fm, Saturday 19th August, 7pm-10pm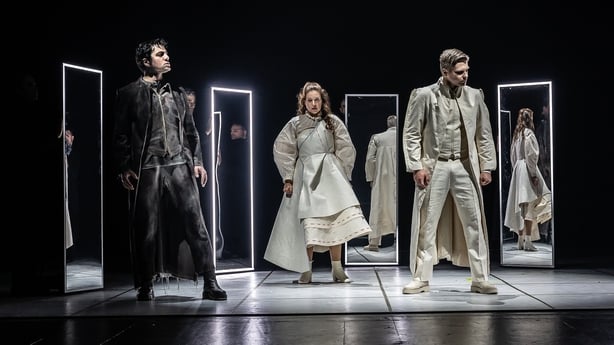 ---
VOX NOSTRA WITH VLAD SMISHKEWYCH
This week, Vlad ventures into the underworld of 17th century Italy to discover the roots of early opera starting with Jacopo Peri. Born on this day in 1561, Peri composed some of the first known Italian operas including the mostly-lost Dafne and the first surviving extant opera, Euridice, from 1600. Also known as Il Zazzerino, or The Blondie, Peri's music features on an excellent disc with soprano Ellen Hargis, lutenist Paul O'Dette, Andrew Lawrence-King, and Hille Perl, and we'll explore it this morning. We'll also delight in music by Marenzio for our Morning Madrigal, plus a few recordings on historic guitars to add to the mix to keep things 'plucky'.
RTÉ lyric fm, Sunday 20th August, 7am-10am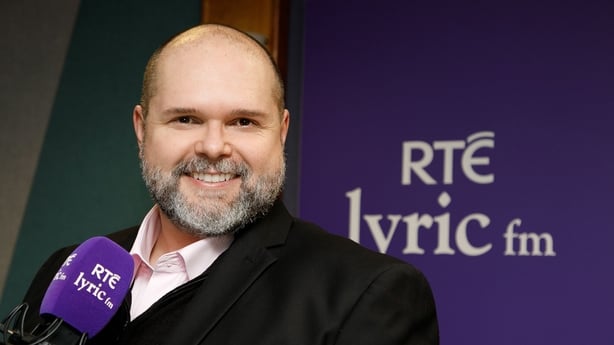 ---
EVELYN GRANT'S WEEKEND DRIVE
The best orchestral works, chamber music and favourite tunes, performed by great international and Irish artists.
RTÉ lyric fm, Sunday 20th August, 4pm-7pm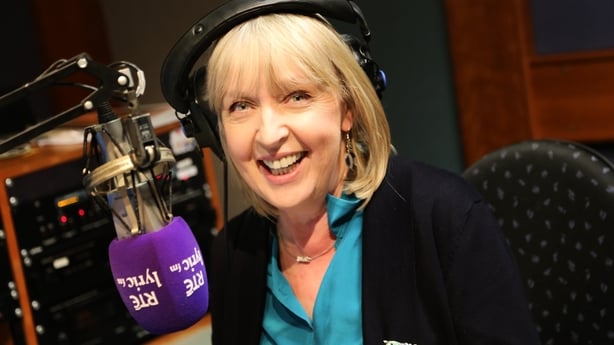 ---
NIALL CARROLL'S CLASSICAL DAYTIME
Niall Carroll plays music from the heart of the classical repertoire, with Sounds on Screen, a piece from the big or small screen each day at 11am, and each day at midday one of Niall's Five of a Kind. This week Niall chooses five pieces by Gustav Holst.
RTÉ lyric fm, Monday 21st August, 10am-1pm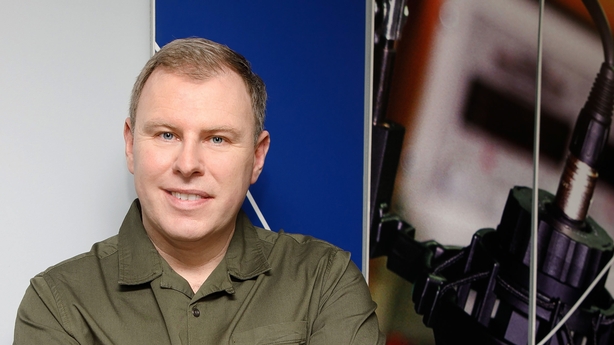 ---
THE FULL SCORE WITH LIZ NOLAN
It's off to the National Concert Hall for the Full Score team, and another RTÉ Summer Lunchtime Concert broadcast live from 1.05pm. Maestro Gavin Maloney commands the RTÉ Concert Orchestra, as composer and harpist Anne-Marie O'Farrell stars in the Irish premiere of her work In Light Anew. While enchantment reigns in Mendelssohn's Overture and Nocturne from A Midsummer Night's Dream. Plus, there's Russian romance in the Overture from Glinka's Ruslan & Ludmila, and the Waltz from Tchaikovsky's Sleeping Beauty.
RTÉ lyric fm, Tuesday 22nd August, 1pm-4pm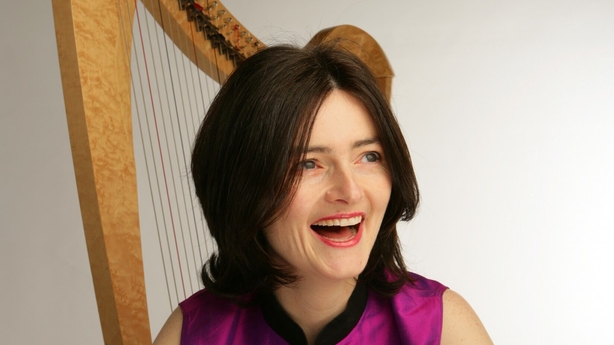 ---
THE FULL SCORE WITH LIZ NOLAN
It's Aussie Rules for an EBU Full Score concert with the Queensland Symphony Orchestra. Organist Joseph Nolan stars for the tenebrous beauty of Poulenc's Concerto for Organ, while maestro Johannes Fritzsch charts the mystery of Elgar's Enigma Variations Op.36. Liz Nolan presents a showcase of unabridged musical masterworks, featuring live recordings of Irish and international performers, plus selections from the latest CD releases.
RTÉ lyric fm, Wednesday 23rd August, 1pm-4pm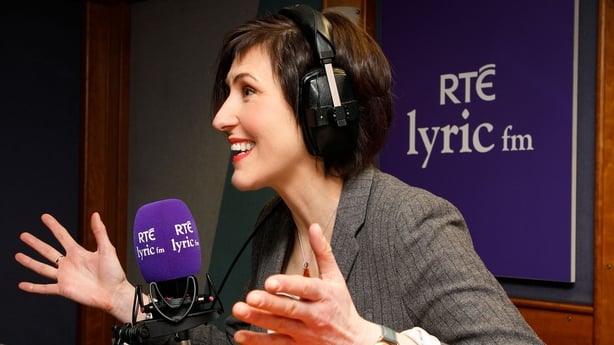 ---
MARTY IN THE MORNING
Join the dawn chorus with Marty for your morning wake-up call with music, competitions, news and weather. Today's Throwback Thursday offers another chance to hear Marty's interview with country music legend Mary Chapin Carpenter, who chats about writing some of her most poignant songs, working with the orchestrator and conductor Vince Mendoza and taking inspiration from the Blue Ridge Mountains of Virginia where she lives.
RTÉ lyric fm, Thursday 24th August, 7am-10am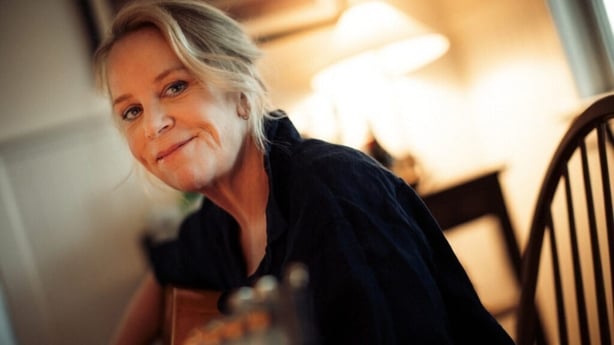 ---
AEDÍN IN THE AFTERNOON
Aedín features a selection of great recordings by jazz pianist Keith Jarrett and a selection of pieces by George Gershwin. Closer to home, we'll hear from Irish flautist Amy Gillen, Paul Brady, Liam Neeson, Emma Langford, Mary Black and The Dublin Guitar Quartet.
RTÉ lyric fm, Friday 25th August, 1pm-4pm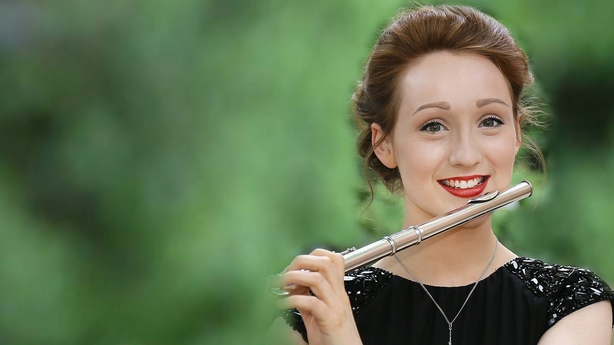 ---
RTÉ LYRIC LIVE WITH PAUL HERRIOTT
Marty in the Evening
Capturing the flavour of Marty in the Morning with favourites from classical, popular, film, musicals, jazz and more! The RTÉ Concert Orchestra is proud to bring you the live experience with a melodic, multifaceted melange, all presented by the man himself in his own matchless manner. There will be orchestral favourites like Gabriel's Oboe, Karl Jenkins' Palladio, Hoedown and the Meditation from Thaïs. And guest vocalists will join the RTÉ Concert Orchestra for songs from the worlds of the musicals, Frank and Ella, Adele and Bond. Be our guest for this Marty-style magical menu, all under RTÉ Concert Orchestra Principal Guest Conductor Stephen Bell. (Photo Credit - Andres Poveda)
Stephen Bell, conductor
Alison Jiear and Tim Howar, guest vocalists
RTÉ lyric fm, Friday 25th August, 7pm-10pm