RTÉ LYRIC LIVE WITH PAUL HERRIOTT
Paul Herriott broadcasts live from the West Cork Chamber Music Festival with a concert from St Brendan's Church, Bantry this evening featuring works by Ukrainian composers Lysenko and Silvestrov, Dvorak and Jack Heggie
Lysenko: Elegy
Vashti Hunter (cello), Nicholas Rimmer (piano)
Silvestrov: Five pieces for Violin and Piano
Nurit Stark (violin), Cédric Pescia (piano)
Dvorak Piano Trio No.4 Op.90 'Dumky' - Trio Gaspard
Heggie: Camille Claudel Into the Fire
Armida Quartet, Lotte Betts-Dean (mezzo-soprano)
RTÉ lyric fm, Saturday 1st July, 7pm-9.30pm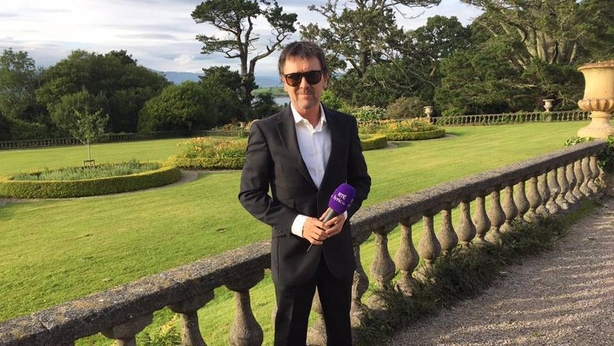 ---
SEÁN ROCKS ON SUNDAY
Spend Sunday afternoon with Seán Rocks as he guides you through three hours of compelling music; from baroque to contemporary, including folk and pop, the prevailing connections lie within the notes.
RTÉ lyric fm, Sunday 2nd July, 1pm-4pm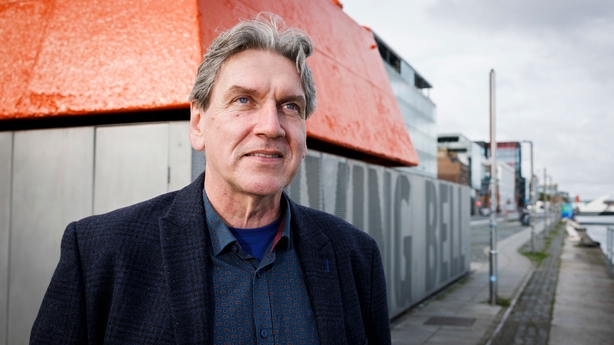 ---
RTÉ LYRIC LIVE WITH PAUL HERRIOTT
Paul Herriott broadcasts live from the West Cork Chamber Music Festival from the wonderful setting of the library of Bantry House for the closing concert of the 2023 Festival.
Mozart: Duo for Violin and Viola in B flat K.424
Viviane Hagner (violin), Emma Wernig (viola)
Beethoven: Violin Sonata No.10 Op.96
Mairéad Hickey (violin, pictured), Jérémie Moreau (piano)
Brahms: String Sextet No.2 in G major Op.36
Viviane Hagner, Mairéad Hickey, Emma Wernig, Séamus Hickey, Claudio Bohórquez, Christopher Marwood
RTÉ lyric fm, Sunday 2nd July, 7pm-10pm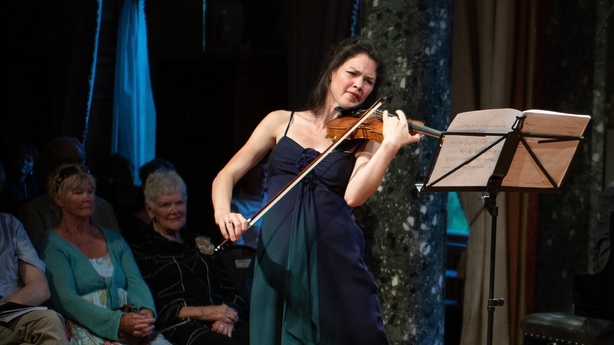 ---
NIALL CARROLL'S CLASSICAL DAYTIME
Shirley Keane plays music from the heart of the classical repertoire, with Sounds on Screen, a piece from the big or small screen each day at 11am, and each day at midday one of Shirley's Five of a Kind. This week Shirley chooses five pieces by the Oscar winning composer John Williams.
RTÉ lyric fm, Monday 3rd July, 10am-1pm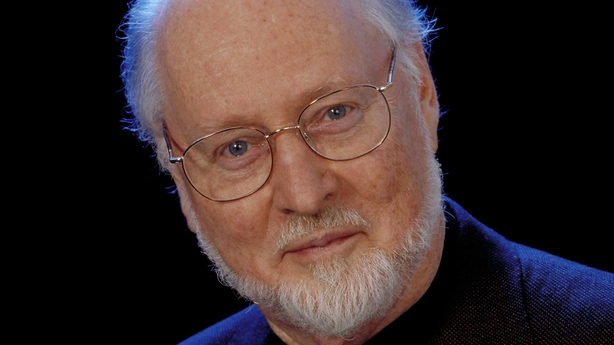 ---
THE FULL SCORE WITH LIZ NOLAN
Join Liz Nolan live from the stage of the National Concert Hall as she presents a summer lunchtime concert of music by Strauss and Korngold. Stepping into the limelight, the National Symphony Orchestra's former Principal Clarinet, John Finucane, and Principal Bassoon, Greg Crowley, come together for a collection of dance-infused pieces.
Weber: Invitation to the Dance
J. Strauss II/Joseph Strauss: Pizzicato Polka
R. Strauss: Duet Concertino
Korngold: Straussiana
J. Strauss II: By the Beautiful Blue Danube
National Symphony Orchestra
David Brophy, conductor
John Finucane, clarinet
Greg Crowley, bassoon
RTÉ lyric fm, Tuesday 4th July, 1pm-4pm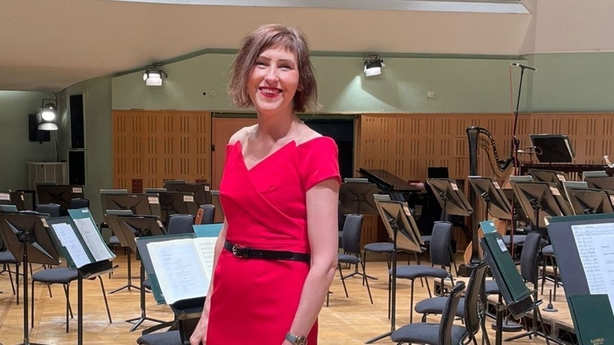 ---
LORCAN MURRAY'S CLASSIC DRIVE
Broadcasting live daily Monday to Friday evenings from our Limerick studios, Lorcan Murray presents RTÉ lyric fm's flagship show, Classic Drive. Lorcan brings you the perfect musical soundtrack, wherever you are, sharing a feast of music with both the curious and the knowledgeable. The listeners take creative control today and pick a piece of music from Lorcan's midweek choice selection. Included in this musical feast are the latest news and sports updates and tips for what's on where you are. There, for one and all, Lorcan's with you all the way.
RTÉ lyric fm, Wednesday 5th July, 4pm-7pm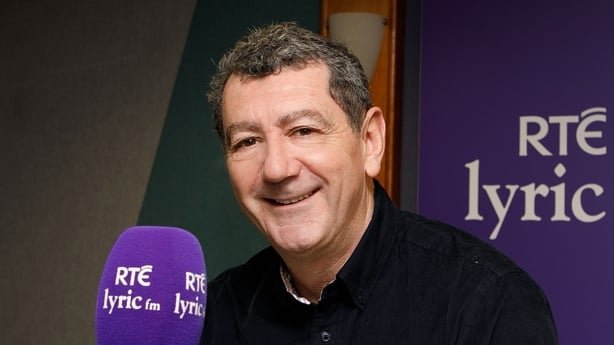 ---
MARTY IN THE MORNING
Join the dawn chorus with Marty for your morning wake-up call with music, competitions and news and weather.
RTÉ lyric fm, Thursday 6th July, 7am-10am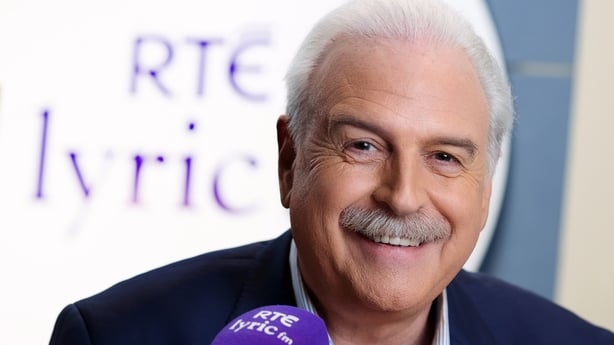 ---
THE FULL SCORE WITH LIZ NOLAN
Shirley Keane presents a concert of radiant music on the theme of light featuring music by Glass and Pärt performed by Mari Samuelsen, violin with the BBC Concert Orchestra and Anna-Maria Helsing, conductor. Philip Glass explores scientific possibility in the first piece he ever wrote for a symphony orchestra, The Light. Norwegian violinist Mari Samuelsen (Photo Stefan Hoderath) brings her imagination and finesse to a selection of haunting pieces, including Peteris Vasks' luminously mournful Lonely Angel and Arvo Pärt's transcendent Fratres, one of the composer's tintinnabuli works, characterised by pure, bell-like sounds.
RTÉ lyric fm, Thursday 6th July, 1pm-4pm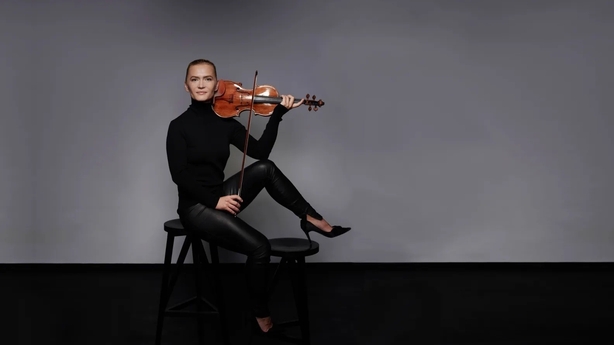 ---
AEDÍN IN THE AFTERNOON
A selection of songs from jazz singer Dianne Reeves, Brad Mehldau plays Bach and The Brodsky Quartet treat us to works by Beethoven, Elgar and Shostakovich. Aedín also includes a couple of lullabies sung by Irish vocalists with the RTÉ Concert Orchestra. Film music from The Danish Girl and Cloud Atlas, and entertainment tips galore as we welcome in the weekend.
RTÉ lyric fm, Friday 7th July, 1pm-4pm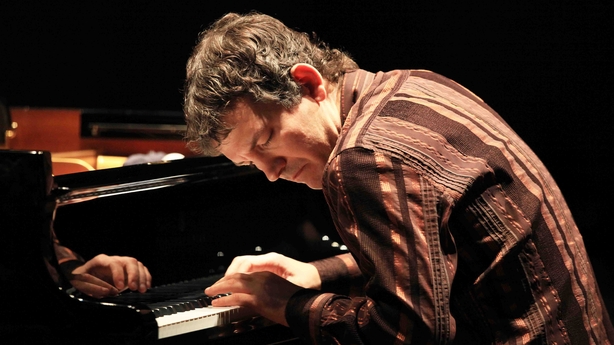 ---
RTÉ LYRIC LIVE WITH PAUL HERRIOTT
Paul Lewis is one of the foremost interpreters of the Central European piano repertoire, his performances and recordings of Beethoven and Schubert receiving universal critical acclaim. This evening Paul Herriott brings us a recital recorded at the National Concert Hall in Dublin this year as part of their International Concert Series featuring Paul Lewis performing Schubert Sonatas No 7, 14 and 17.
RTÉ lyric fm, Friday 7th July, 7pm-10pm