MOVIES AND MUSICALS WITH AEDÍN GORMLEY
Join Celine Byrne for a special programme as she presents Movies and Musicals live from Bloom! Celine will be joined by pianist Niall Kinsella for a live music programme filled with the songs and sounds of music from the movies and the musicals. (Photo Andres Poveda)
RTÉ lyric fm, Saturday 3rd June, 1pm-3pm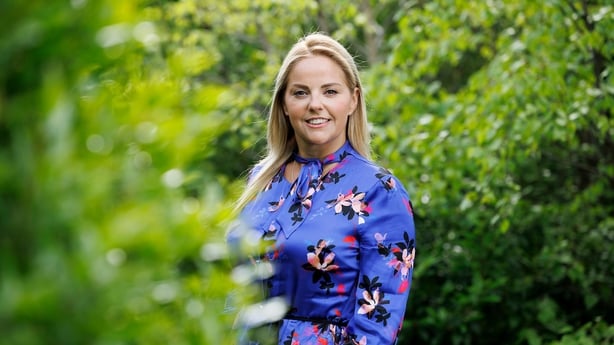 ---
THE LYRIC FEATURE
My Tunes with Aedín Gormley and guest, Sheila Larchet Cuthbert
In celebration of the 100th Birthday in March of one of Ireland's finest harpists, Sheila Larchet Cuthbert, a chance to hear Aedín Gormley's interview with her, recorded in 2012, when she was a guest on 'My Tunes' and the two listened to, and discussed a number of music pieces that held a special meaning for her.
Sheila played a big part in the promotion and teaching of both the Irish harp and the concert harp in Ireland. Her father John F. Larchet was an eminent composer and Director of Music at the Abbey Theatre from 1907-1934. He was also Professor of Harmony and Counterpoint at the Royal Irish Academy of Music from 1920-1955 and Professor of Music at UCD from 1921-1958.
Sheila has enjoyed a very successful career holding several important orchestral positions including principal harpist in the Liverpool Philharmonic Orchestra, the Hallé Orchestra in Manchester and the then RTÉ Symphony Orchestra in Dublin. She passed on her great talents as a teacher, establishing classes for Irish and concert harp in the College of Music. She also represented Ireland on the Corporation and Board of Directors of The World Harp Congress.
(First broadcast 3rd September 2012)
RTÉ lyric fm, Saturday 3rd June, 5.30pm-6.30pm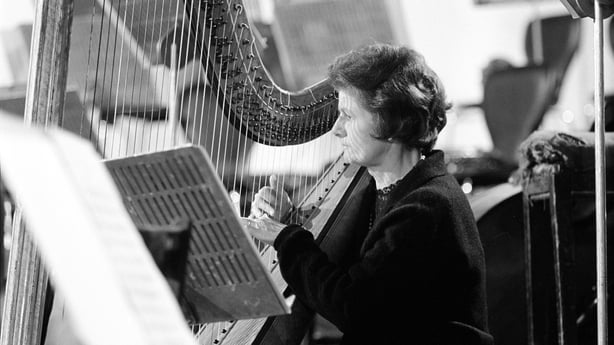 ---
OPERA NIGHT WITH PAUL HERRIOTT
The Metropolitan Opera New York presents The Magic Flute by Mozart
The Met's abridged, family-friendly version of Mozart's musical fairy tale returns. Maestro Duncan Ward makes his company debut conducting Julie Taymor's irresistible production. Tenors Ben Bliss and David Portillo share the role of Tamino, the noble prince on a quest to win the fair princess Pamina, sung by soprano Erin Morley. The cast also features baritone Lawrence Brownlee as the birdcatcher Papageno, soprano Kathryn Lewek as the Queen of the Night, and bass Stephen Milling as Sarastro.
RTÉ lyric fm, Saturday 3rd June, 7pm-10pm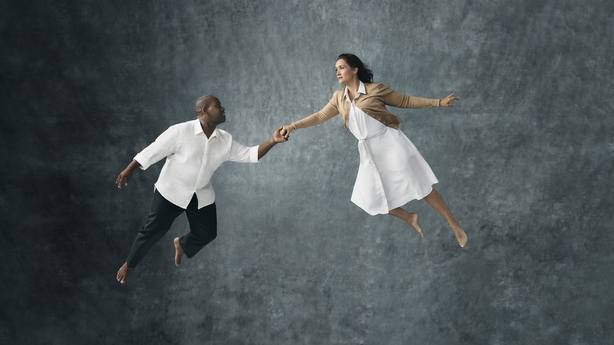 ---
THE LYRIC FEATURE
Morning, Noon and Night - Revisited is a three-part lyrical guide to our sleeping and waking hours. In this follow up to his 2019 series presenter Regan Hutchins meditates on the intimacy of our daily routine and hears how recent disruptions to our mornings, noons and nights have changed the way we live our lives. The listener is invited to reflect on the everyday through a series of sonic illuminations, original writing, music, found sound and slow radio.
Episode 1: Morning
Walking by the sea, shopping in town, and listening to the skylark are some of the ways we explore themes of Morning in this lyrical programme of short features, original writing, music, found sound and slow radio. Regan Hutchins travels from the darkness before dawn to thoughts of an early lunch as he spends the morning alone and with friends.
Presenter/Producer: Regan Hutchins
Sound Supervision: Tinpot Studios
Producer for RTÉ lyric fm: Eoin O Kelly
Funded by the Broadcasting Authority of Ireland Sound and Vision Scheme and RTÉ Independent Radio Productions.
RTÉ lyric fm, Sunday 4th June, 6pm-7pm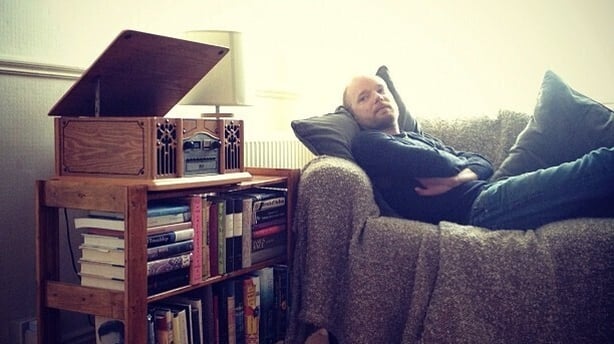 ---
VESPERTINE WITH ELLEN CRANITCH
World Ocean Day falls on the 8th of June, and this week we celebrate the wonder and magnificence that has inspired so many musicians and composers over the centuries. From the vast, lush orchestral colour of Debussy's La Mer, to the quiet introspection of Johann Johanssen, to the yarnspinning of Planxty and the evocative sea sounds of Karen Power's Antarctic recordings. A reminder to celebrate and protect our beautiful, bounteous and life-giving oceans.
RTÉ lyric fm, Sunday 4th June, 9pm-12am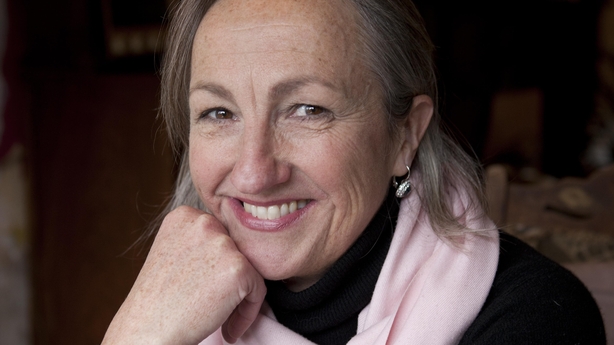 ---
NIALL CARROLL'S CLASSICAL DAYTIME
Niall Carroll plays music from the heart of the classical repertoire, with Sounds on Screen, a piece from the big or small screen each day at 11am, and each day at midday, one of Niall's Five of a Kind. This week we'll hear five pieces by Enrique Granados.
RTÉ lyric fm, Monday 5th June, 10am-1pm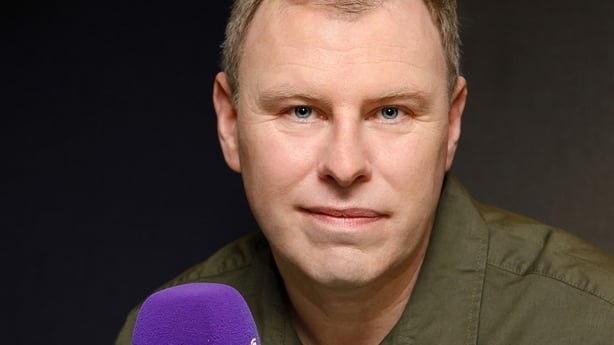 ---
MARTY IN THE MORNING
Join the dawn chorus with Marty for your morning wake-up call with music, competitions and news and weather.
RTÉ lyric fm, Tuesday 6th June, 7am-10am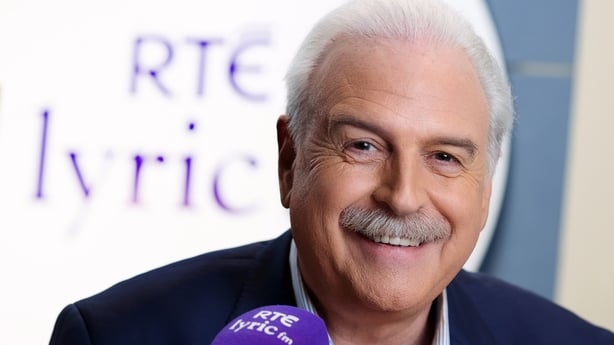 ---
LORCAN MURRAY'S CLASSIC DRIVE
Broadcasting live daily Monday to Friday evenings from our Limerick studios, Lorcan Murray presents RTÉ lyric fm's flagship show, Classic Drive. Lorcan brings you the perfect musical soundtrack, wherever you are, sharing a feast of music with both the curious and the knowledgeable. The listeners take creative control today and pick a piece of music from Lorcan's midweek choice selection. Included in this musical feast are the latest news and sports updates and tips for what's on where you are. There, for one and all, Lorcan's with you all the way.
RTÉ lyric fm, Wednesday 7th June, 4pm-7pm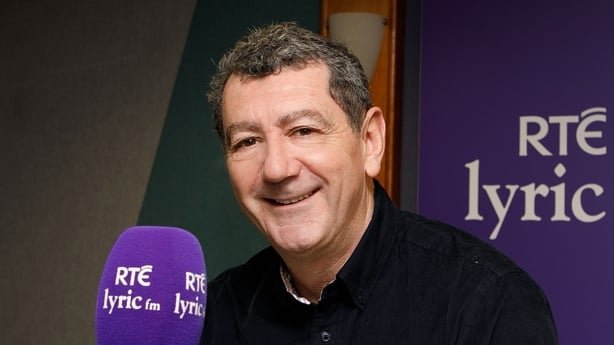 ---
THE FULL SCORE WITH LIZ NOLAN
The Solas Quartet perform today's Full Score concert from the National String Quartet Foundation. Young Dublin-based violinist and composer Rohan Harron's Psychotia opens the programme. Henry Purcell would have been of a similar age in London in 1680 when he wrote his fifteen remarkable Fantasias, of which we'll hear two.American composer Jessie Montgomery's Strum and Dvorak's A flat quartet finish the concert.
Rohan Harron: Psychotia
Purcell: Two Fantasias Z.737 and Z.738
Jessie Montgomery: Strum
Dvorak: Quartet in A flat Op.105
Solas Quartet
Katherine Hunka
Marja Gaynor
Cian O Duill
Aoife nic Athlaoich
RTÉ lyric fm, Thursday 8th June, 1pm-4pm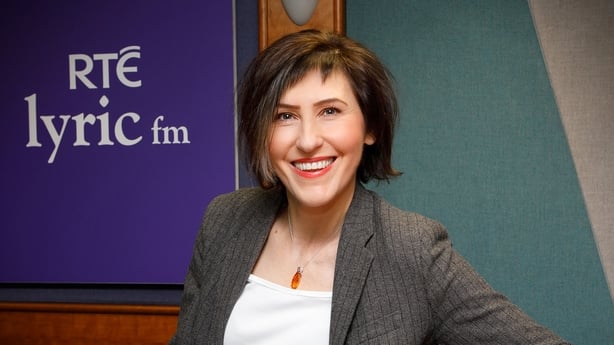 ---
RTÉ LYRIC LIVE WITH PAUL HERRIOTT
It's all about celebrating the best of our young talented musicians, this evening's concert features winners of the RDS Music Bursary, in a recorded concert from RTÉ Studio 1. Liz Nolan introduces us to three talented musicians, pianist Antonia Huang and violinist's Mollie Wrafter and Phoebe White who perform with the RTÉ Concert Orchestra under the baton of Gavin Maloney. And in the second part of our programme we mark the centenary of the birth of Spanish pianist Alicia de Larrocha with a selection of recordings by this legendary artist.
Liszt: Totentanz
Antonia Huang:
Tchaikovsky Violin Concerto (2nd movement)
Ravel: Tzigane
Mollie Wrafter (violin)
Elgar Violin Concerto (1st movement)
Phoebe White (violin)
RTÉ lyric fm, Friday 9th June, 7pm-10pm