MOVIES AND MUSICALS WITH AEDÍN GORMLEY
Aedín talks to Paul Mescal and Emily Watson about their new film, God's Creatures, in cinemas this weekend, where a mother tells a lie for her beloved son that rips apart their family and close-knit Irish town. Plus, terrific scores by Michael Giacchino from War for the Planet of the Apes, Jurassic World and The Batman and great numbers too from Pulp Fiction, Sweeney Todd, Carousel, Hello Dolly and Funny Face.
RTÉ lyric fm, Saturday 25th March, 1pm-4pm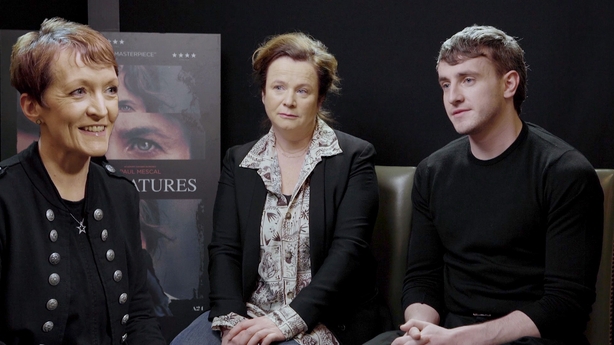 ---
OPERA NIGHT WITH PAUL HERRIOTT
The Metropolitan Opera New York presents Norma by Bellini
Soprano Sonya Yoncheva adds another major heroine to her impressive list of Met roles, starring as the fearless title priestess of Bellini's scorching bel canto drama. The extraordinary cast also features tenor Michael Spyres as Norma's unfaithful Roman lover, mezzo-soprano Ekaterina Gubanova as Norma's protégée turned rival, and bass-baritone Christian Van Horn as Norma's warrior father out for blood. Maurizio Benini conducts the Metropolitan Opera Orchestra and Chorus.
RTÉ lyric fm, Saturday 25th March, 7pm-10pm
---
SEÁN ROCKS ON SUNDAY
Spend Sunday afternoon with Seán Rocks as he guides you through three hours of compelling music; from baroque to contemporary, including folk and pop, the prevailing connections lie within the notes.
RTÉ lyric fm, Sunday 26th March, 1pm-4pm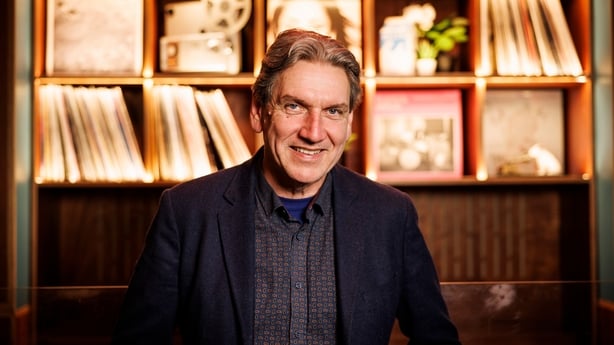 ---
THE LYRIC FEATURE
Songs Beyond Borders
While borders between countries might put a stop to the movement of people and goods, songs have always travelled through space and time. In this programme, we hear the story of five songs from across three centuries which have travelled into and out of Ireland, across Europe, and around the world. How did Thomas Moore's The Last Rose of Summer end up in the repertoire of Nana Mouskouri, or how did Moore's Those Evening Bells get absorbed into the American Song Book or how did Robin Adair / Ellen Aroon find its from Scotland and Ireland to India where it was adapted by the poet Rabindranath Tagore? Oskar Cox-Jensen and guests attempt to unravel these and other musical mysteries and we hear new performances and interpretations of the works recorded at the Sonic Arts Research Centre in Queen's University Belfast.
A Rockfinch production for RTÉ lyric fm
Producer: Claire Cunningham
Sound supervision: Tinpot Productions
Recording supervisor: Craig Jackson
Funded by the Broadcasting Authority of Ireland from the Television Licence fee and by the Queen's University Belfast Minor Music Funds.
(First broadcast - 7th November 2021)
RTÉ lyric fm, Sunday 26th March, 6pm-7pm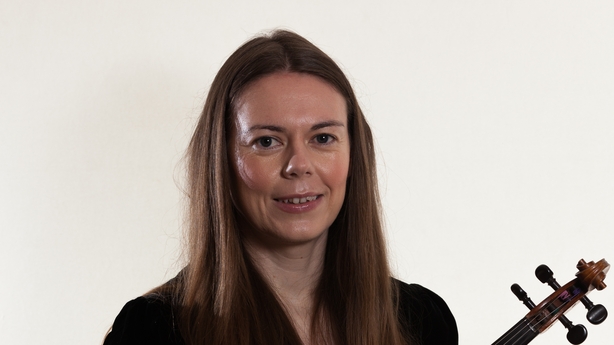 ---
THE FULL SCORE WITH LIZ NOLAN
This week on The Full Score we'll be hearing highlights from Chamber Choir Ireland's Scarlatti-Shaw programme performed at the Kilkenny Arts Festival in 2021.
The Bavarian Radio Symphony Orchestra perform a concert of classics on today's Full Score when they are joined by pianist Rudolf Buchbinder for Mozart's C minor Piano Concerto written in 1786. Elim Chan, a conductor born in Hong Kong, will open the concert with Beethoven's Egmont Overture, a paean to the ideal of liberty and revolt against political suppression. Rounding off the programme is Tchaikovsky's Second Symphony.Liz Nolan presents a showcase of unabridged musical masterworks, featuring live recordings of Irish and international performers, plus selections from the latest CD releases.
Beethoven: Overture to Egmont, Op. 84
Mozart: Piano Concerto No. 24 in C minor, K. 491
Tchaikovsky: Symphony No. 2 in C minor, Op. 17 ('Little Russian')
Bavarian Radio Symphony Orchestra
Elim Chan, conductor
Rudolf Buchbinder, piano
RTÉ lyric fm, Monday 27th March, 1pm-4pm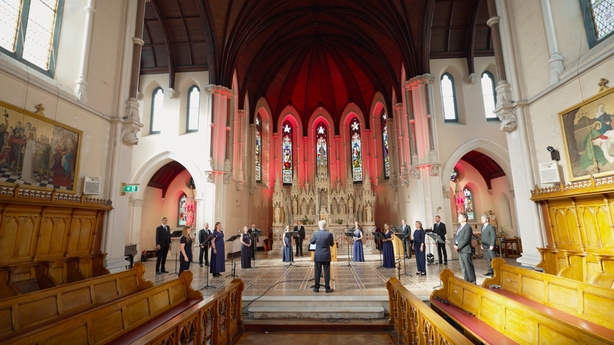 ---
NIALL CARROLL'S CLASSICAL DAYTIME
Niall Carroll plays music from the heart of the classical repertoire, with Sounds on Screen, a piece from the big or small screen each day at 11am, and each day at midday, one of Niall's Five of a Kind. This week Niall chooses five pieces by Astor Piazzolla.
RTÉ lyric fm, Tuesday 28th March, 10am-1pm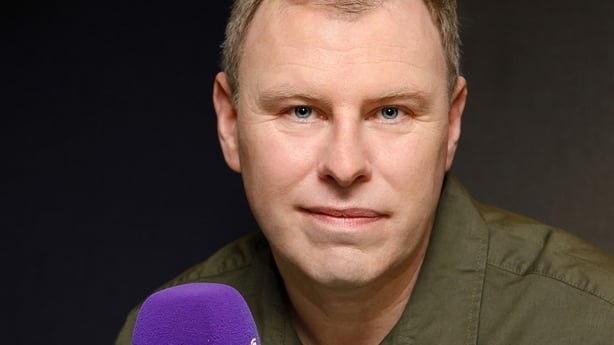 ---
LORCAN MURRAY'S CLASSIC DRIVE
Broadcasting live daily Monday to Friday evenings from our Limerick studios, Lorcan Murray presents RTÉ lyric fm's flagship show, Classic Drive. Lorcan brings you the perfect musical soundtrack, wherever you are, sharing a feast of music with both the curious and the knowledgeable. The listeners take creative control today and pick a piece of music from Lorcan's midweek choice selection. Included in this musical feast are the latest news and sports updates and tips for what's on where you are. There, for one and all, Lorcan's with you all the way.
RTÉ lyric fm, Wednesday 29th March, 4pm-7pm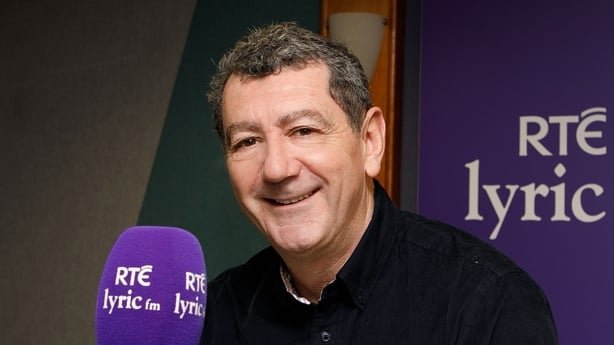 ---
THE BLUE OF THE NIGHT WITH BERNARD CLARKE
The Blue of the Night connects different musical landscapes - bringing you through centuries, genres and soundscapes. Musical treasures from the ancient to the contemporary.
RTÉ lyric fm, Thursday 30th March, 9pm-12am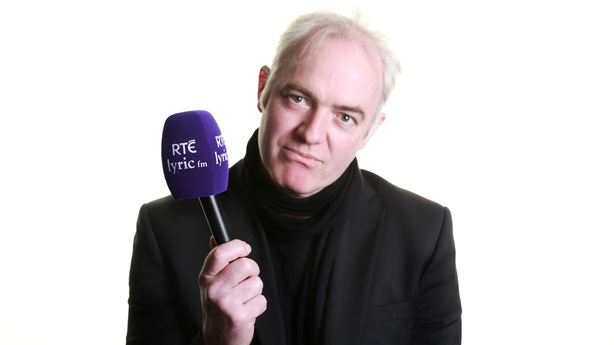 ---
RTÉ LYRIC LIVE: NATIONAL SYMPHONY ORCHESTRA
Join Paul Herriott live from the stage of the National Concert Hall as Austrian clarinettist Andreas Ottensamer of the Berlin Philharmonic joins the National Symphony Orchestra for a much-loved classic Mozart's Clarinet Concerto.
Richard Strauss: Don Juan
Mozart: Clarinet Concerto
Bartok: Concerto for Orchestra
National Symphony Orchestra
Alexander Shelley (conductor)
Andreas Ottensamer (clarinet)
RTÉ lyric fm, Friday 31st March, 7pm-10pm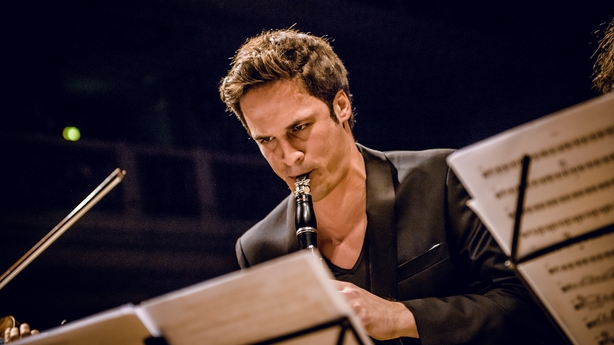 ---
VESPERTINE WITH ELLEN CRANITCH
A programme for the musically curious. Ellen Cranitch introduces a carefully curated choice of classical, jazz, folk and world music.
RTÉ lyric fm, Friday 31st March, 10pm-1am