MOVIES AND MUSICALS WITH AEDÍN GORMLEY
Togha agus rogha ceol ó scannán na hÉireann inniú! Aedín rolls out the Green carpet with her annual look at Irish made and Irish themed films with so much to celebrate this year with the success of The Banshees of Inisherin and An Cailín Ciúin. Music from classic favourites, My Left Foot, Odd Man Out, Michael Collins and Brooklyn as well as a famine setting for Arracht and Black '47. Great musical moments in Once, The Commitments and Sing Street. Impressive animated tales, Song of the Sea and Wolfwalkers and perhaps more stereotypical depictions of the Irish in The Quiet Man and Far and Away
Togha agus rogha an cheoil ó scannáin na hÉireann inniu! Scannáin déanta in Éirinn agus bunaithe ar Éirinn a bheidh faoi chaibidil ag Aedín ar an gclár mar a dhéanann sí gach bliain nuair a dhíríonn sí ar gach a mbaineann le hÉirinn. Tá go leor le ceiliúradh i mbliana ó tharla gur éirigh go maith le The Banshees of Inisherin agus An Cailín Ciúin. Beidh ceol ann ó rogha na scannán clasaiceach, My Left Foot, Odd Man Out, Michael Collins agus Brooklyn agus beidh na scannáin Arracht agus Black '47 atá suite in aimsir an ghorta ann freisin. Beidh míreanna iontacha ceoil ó na scannáin Once, The Commitments agus Sing Street. Beidh eachtraí iontacha beochana ar an gclár freisin ó Song of the Sea agus Wolfwalkers agus tuilleadh cur síos steiréitipiciúil, b'fhéidir, ar mhuintir na hÉireann ó na scannáin The Quiet Man agus Far and Away.
RTÉ lyric fm, Saturday 18th March, 1pm-4pm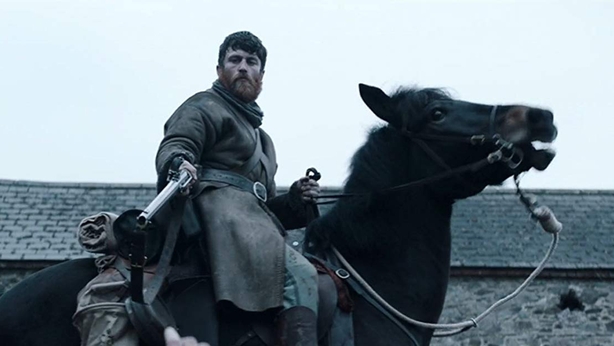 ---
OPERA NIGHT WITH PAUL HERRIOTT
The Metropolitan Opera New York presents Wagner's Lohengrin
Wagner's soaring masterpiece makes its triumphant return to the Met stage after 17 years. In a sequel to his revelatory production of Parsifal, director Francois Girard unveils an atmospheric staging that once again weds his striking visual style and keen dramatic insight to Wagner's breathtaking music, with Music Director Yannick Nezet-Seguin on the podium to conduct a supreme cast led by tenor Piotr Beczala in the title role of the mysterious swan knight. Soprano Tamara Wilson is the virtuous duchess Elsa, falsely accused of murder, going head-to-head with soprano Christine Goerke as the cunning sorceress Ortrud, who seeks to lay her low. Bass-baritone Evgeny Nikitin is Ortrud's power-hungry husband, Telramund, and bass Gunther Groissbock is King Heinrich.
RTÉ lyric fm, Saturday 18th March, 7pm-10pm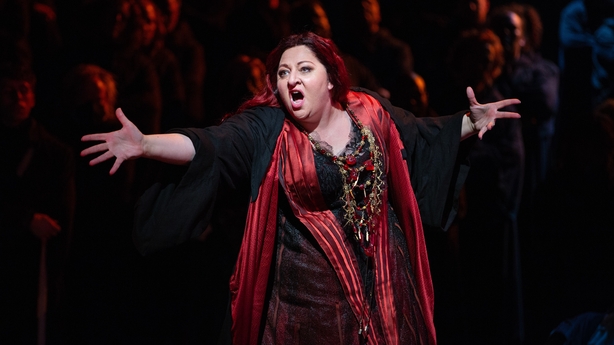 ---
VOX NOSTRA WITH VLAD SMISHKEWYCH
Ahead of Early Music Day on Tuesday, Vlad prepares the table for a feast of historically informed performances in this modern celebration of ancient music. Early Music Day always falls on the 21st of March, falling on JS Bach's birthday and the spring equinox, so we'll have a double-header of joyous music for and about spring, as well as lyrical renditions of music by Papa Bach. Vlad's journey through the centuries will include stops in medieval Portugal, Renaissance Spain, 17th century Holland, 18th century France and even early 19th century Germany. It's all Early Music ahead of Early Music Day and it's all on Vox Nostra.
RTÉ lyric fm, Sunday 19th March, 7am-10am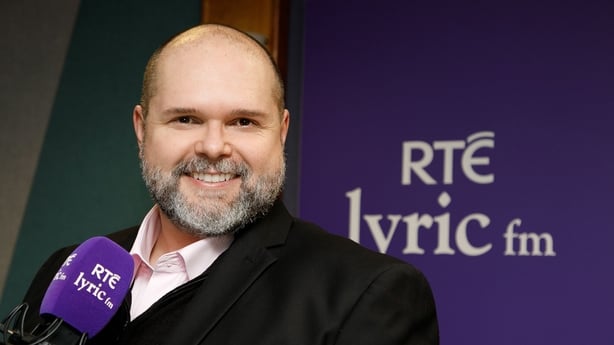 ---
SEÁN ROCKS ON SUNDAY
Spend Sunday afternoon with Seán Rocks as he guides you through three hours of compelling music, including a selection of Irish music across the classical, contemporary and traditional genres. He includes highlights from his recent interviews on RTÉ Radio 1's Arena and presents curious connections between the music of Baroque and Irish Folk music. Renowned fiddle player Martin Hayes is in studio with Séan as he discusses his musical inspirations, his long-time collaborator and friend Dennis Cahill and his new album release with The Common Ground Ensemble. Séan provides the perfect playlist for your St. Patrick's Day weekend.
RTÉ lyric fm, Sunday 19th March, 1pm-4pm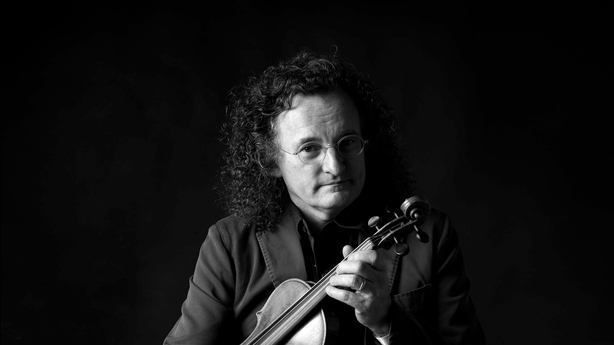 ---
THE LYRIC FEATURE
The Bard of Armagh
Micil Ned Quinn from Mullaghbawn in Co. Armagh was immersed in the folk arts from childhood and grew up to be a renowned traditional singer and songwriter. Later in life he became a storyteller, performing self-penned funny stories with a charming, singular style that for years delighted audiences at annual traditional music and singing gatherings like the Fleadh Cheoil, the Willie Clancy Summer School in Miltown Malbay, the Inishowen International Folk Song & Ballad Seminar and the Wexford Singers Weekend to name a few.
He received many awards including The Tommy Makem Scroll of Honour For Outstanding Contribution to the Irish Song Tradition, Guest for Life Accolade from the Inishowen International Folk Song & Ballad Seminar and Certificate of Appreciation from the Smithsonian Folklife Festival. He also received recognition for his 40 years of service with Comhaltas, his years of work with the G.A.A. and was inducted into the Bard of Armagh Hall of Fame.
This programme celebrates Micil Ned and reflects upon the rural life and culture from which he came and that he himself embodied. It traces his development from singer to storyteller and considers his influence on the tradition and the encouragement and entertainment he provided along the way.
The Bard of Armagh is a Raw Nerve production for RTÉ lyric fm funded by the Broadcasting Authority of Ireland with the Television License fee.
Produced and presented by Otto Schlindwein
Sound recording by Gerry Tracey, Studio Mix by Rory Donaghy
Contributors: Kate, Brian and Micheál Quinn, Patricia & Jim Flynn, Grace Toland and Brian Doyle.
Series producer: Eoin O Kelly
Production Coordinator: Peter Curtin
RTÉ lyric fm, Sunday 19th March, 6pm-7pm
---
NIALL CARROLL'S CLASSICAL DAYTIME
Niall Carroll plays music from the heart of the classical repertoire, with Sounds on Screen, a piece from the big or small screen each day at 11am, and each day at midday, one of Niall's Five of a Kind. This week Niall chooses five pieces by Edward Elgar.
RTÉ lyric fm, Monday 20th March, 10am-1pm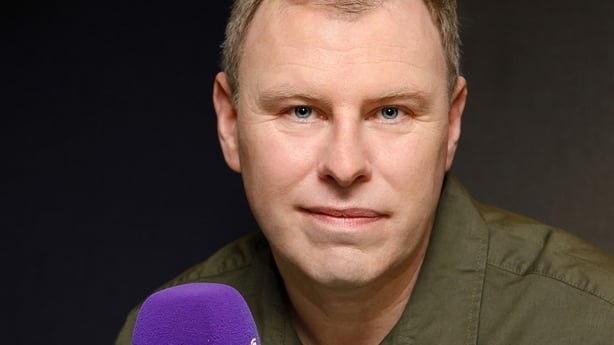 ---
MARTY IN THE MORNING
This morning, Marty celebrates Early Music Day 2023 with Vox Nostra presenter Vlad Smishkewych, who is 'Bach' in studio to chat about this annual celebration. They discuss why it's important to remember music from the middle ages, how it sowed the seeds of Western music as we know it, and we'll have a special musical demonstration by Vlad on instruments from the period.
RTÉ lyric fm, Tuesday 21st March, 7am-10am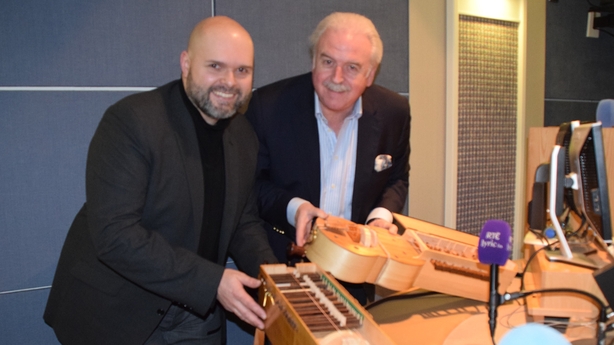 ---
THE FULL SCORE WITH LIZ NOLAN
To celebrate Early Music Day, in today's Full Score concert Ensemble I Gemelli with conductor Emiliano-Gonzalez Toro perform Chiara Margarita Cozzolani's Vespers of the Virgin Mary (1650).
Chiara Margarita Cozzolani, born into a wealthy family in 17th-century Milan, made her vows at the age of eighteen with the Benedictine nuns. Her name would probably only appear in archives today were it not for the fact that Cozzolani was also a fantastic composer, rivaling famous contemporaries Francesco Cavalli, Barbara Strozzi and Benedetto Ferrari at the highest level. What makes her compositions so appealing is the intensely moving and spirited style she imparted to the sacred texts of the psalms and motets of her Vespers.
RTÉ lyric fm, Tuesday 21st March, 1pm-4pm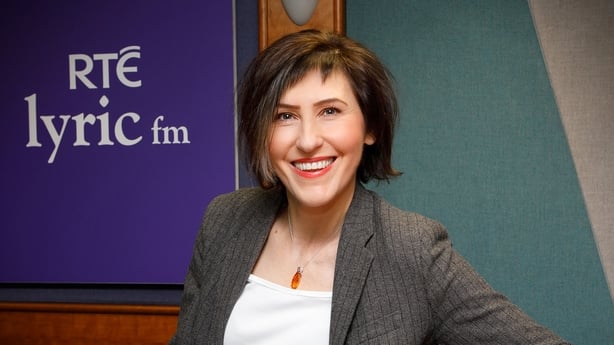 ---
THE FULL SCORE WITH LIZ NOLAN
The Full Score is delighted to bring you Isata Kanneh-Mason's recent recital in the National Concert Hall, Dublin, in our Full Score concert. Described as 'a profound and greatly gifted artist who radiates warmth, joy and much-needed musical sunshine' (Gramophone), UK pianist Isata Kanneh Mason, of the famed Kanneh-Mason dynasty, is fast gaining world-wide attention for her performances as well as her unique recordings shining a light on the work of female composers.
Mozart: Twelve Variations on "Ah vous dirai-je, Maman", K. 265
Fanny Mendelssohn: "Easter" Sonata
Debussy: Coin des enfants, L. 113, "Children's Corner"
Clara Schumann: Scherzo No. 2 in C minor, Op. 14
Chopin: Ballade No. 2 in F major, Op. 38
Robert Schumann: Kinderszenen, "Scenes from Childhood", Op. 15
RTÉ lyric fm, Wednesday 22nd March, 1pm-4pm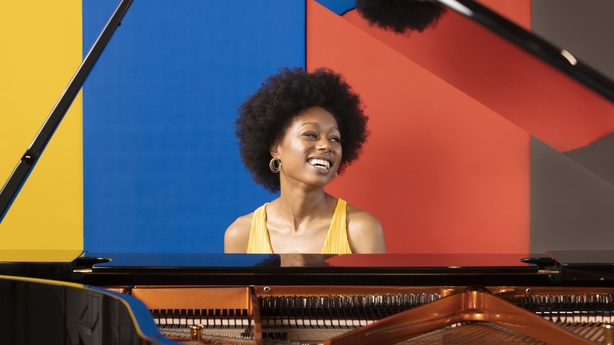 ---
LORCAN MURRAY'S CLASSIC DRIVE
Broadcasting live daily Monday to Friday evenings from our Limerick studios, Lorcan Murray presents RTÉ lyric fm's flagship show, Classic Drive. Lorcan brings you the perfect musical soundtrack, wherever you are, sharing a feast of music with both the curious and the knowledgeable. The listeners take creative control today and pick a piece of music from Lorcan's midweek choice selection. Included in this musical feast are the latest news and sports updates and tips for what's on where you are. There, for one and all, Lorcan's with you all the way.
RTÉ lyric fm, Wednesday 22nd March, 4pm-7pm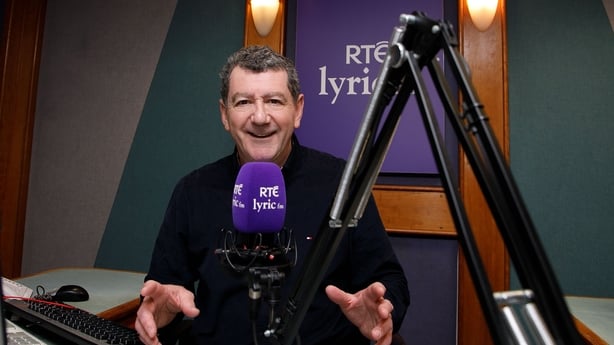 ---
THE FULL SCORE WITH LIZ NOLAN
Today's concert from the National String Quartet Foundation features four of our leading musicians and has toured annually for the Foundation since 2018. Here they present another fascinating programme including Philip Glass's hugely popular 'Mishima', drawn from his 1985 soundtrack to Paul Schrader's film on the life of author, playwright and latter-day Samurai, Yukio Mishima. The concerts also feature a new commission by Cork composer Linda Buckley, and Ravel's evergreen string quartet from 1903. Liz Nolan presents a showcase of unabridged musical masterworks, featuring live recordings of Irish and international performers, plus selections from the latest CD releases.
Schubert: Quartetsatz in C minor D.703
Philip Glass: Mishima
Linda Buckley: 'Circuit Bend'
Ravel: Quartet in F major
Ficino Quartet
Elaine Clark
Hugh Murray
Nathan Sherman
Yseult Cooper Stockdale
RTÉ lyric fm, Thursday 23rd March, 1pm-4pm
---
AEDÍN IN THE AFTERNOON
Aedín kicks off the weekend with a mix of music and features and today we'll be hearing the Grammy Song of The Year, along with a few others, from Bonnie Raitt.
RTÉ lyric fm, Friday 24th March, 1pm-4pm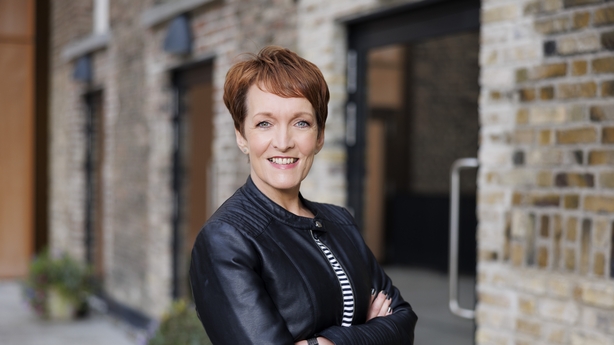 RTÉ LYRIC LIVE: NATIONAL SYMPHONY ORCHESTRA
Join Paul Herriott live from the stage of the National Concert Hall as the National Symphony Orchestra brings us three compelling works fired by high-octane energy, intense emotions and blistering impact by Beethoven, Tchaikovsky and Ed Bennett. (photo Roy Cox)
Ed Bennett: Freefalling
Beethoven: Piano Concerto No. 5, 'Emperor'
Tchaikovsky: Symphony No. 4
National Symphony Orchestra
Gemma New (conductor)
Eoin Fleming (piano)
RTÉ lyric fm, Friday 24th March, 7pm-10pm