DAYBREAK WITH EVONNE FERGUSON
Evonne Ferguson will be up with the early birds to ease you into the weekend with her selections of music from across the centuries plus news and weather, and at 9.20 we explore the lesser-known realms of nature on our island in Nature File with ecologist, Anja Murray.
Nature File Episode 1 - Tree Sap
Each spring, as deciduous trees awaken from dormancy, their sap begins to rise, providing the energy that power the initial emergence of fresh spring leaves. This week in Nature File, join Anja Murray for an exploration of Tree Sap to mark the beginning of spring.
RTÉ lyric fm, Saturday 4th March, 7am-10am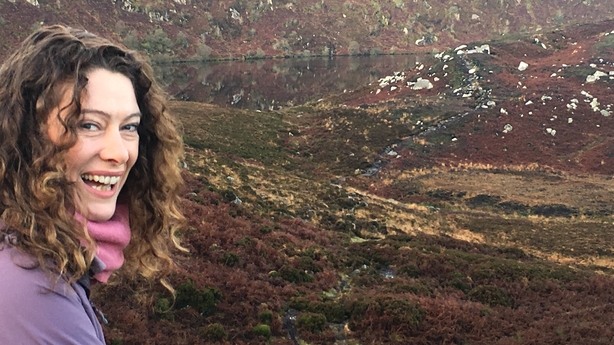 ---
OPERA NIGHT WITH PAUL HERRIOTT
The Metropolitan Opera New York presents Donizetti's La Favorita
Donizetti's La Favorita was voted by listeners across the world as a favourite - must hear - from the wonderful treasure trove of the Metropolitan Opera, New York archives. Tonight's spectacular cast makes any listener wonder why such a marvellous, colourful opera isn't much better known. The sensational Shirley Verrett is Leonora, the beautiful, mysterious lady who so completely captures the heart of the monk Fernando sung by Luciano Pavarotti (at his finest) that he forsakes his calling to defeat the Moors in battle in order to win her hand. Alas, she is the mistress of the king sung by Sherrill Milnes, who is so besotted with her he is determined to defy the pope himself to make Leonora his queen. It's a tragic opera, so no one wins, except the audience. Jesús López Cobos conducts the Metropolitan Opera Orchestra and Chorus.
RTÉ lyric fm, Saturday 4th March, 7pm-10pm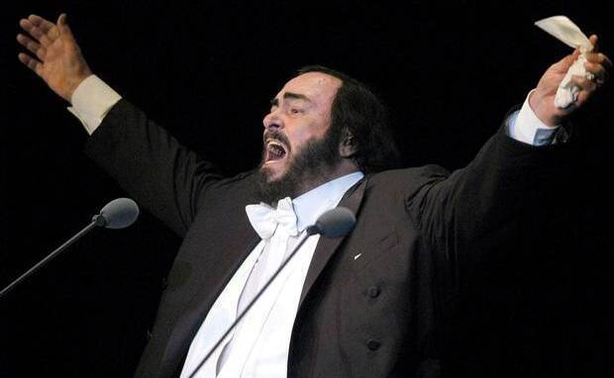 ---
VESPERTINE WITH ELLEN CRANITCH
Jan Garbarek has one of the most distinctive saxophone sounds around. Drawing inspiration from Nordic folk tunes, straight ahead jazz standards and renaissance and medieval sacred music, he's also incredibly versatile, and today, on his 76th birthday, we listen back to some of his fruitful collaborations with Keith Jarrett, Trilok Gurtu and Zakir Hussein, and the record breaking Officium series with the Hilliard Ensemble.
RTÉ lyric fm, Saturday 4th March, 10pm-1am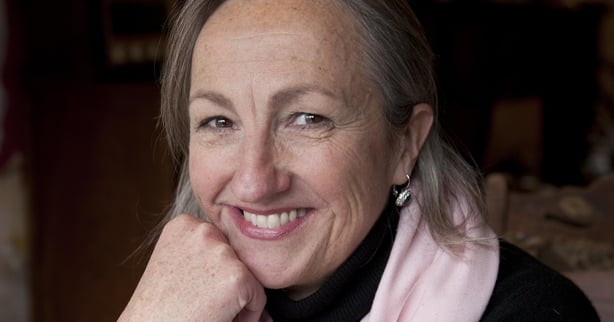 ---
VOX NOSTRA WITH VLAD SMISHKEWYCH
Frescobaldi, Campion, CPE Bach, Gesualdo...the name game is part of the fun on Vox Nostra, and Early Music month kicks off with a whirlwind run of the thousand years of music that Vlad loves best. Fresh recordings of medieval song and instrumental music, Renaissance polyphony for voices, lutes, viols, and recorders, and early Baroque sonatas will fill this morning's three-hour adventure as Vlad opens the month of March on Vox Nostra.
RTÉ lyric fm, Sunday 5th March, 7am-10am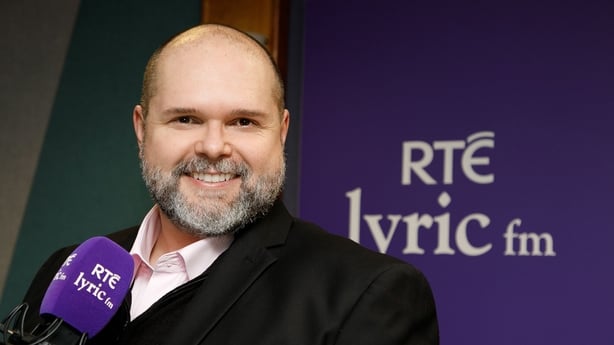 ---
THE LYRIC FEATURE
Calling the Curlew Home
The curlew, an crotach, is a bird deeply ingrained in Irish culture. From its appearance in old stories about Saint Patrick, through to the poetry of Yeats and Heaney, or the music of Josephine Keegan, the bird appears throughout our literature, songs and folklore, and is often represented as an elemental part of rural Ireland. But Ireland's breeding curlew population has declined by over 95% since the 1980s, and we are now at risk of losing our native population from these shores. So, for a new generation of artists, like the sculptor Katie Spiers, the curlew has become a symbol of the biodiversity crisis, and the fragility of the natural world. This programme closely follows the fate of breeding curlew in the Slieve Aughty mountains of East Galway and Clare during the summer of 2022, while asking: can culture inspire us to save a species, and if we can turn around the curlew's fortunes, could it ultimately become a symbol of hope for a renewed relationship with the natural world?
Produced by Lenny Antonelli & Michelle Carey
Narrated by Michelle Carey
Editing & Sound by Julien Clancy
Poetry was read by Anja Murray
RTÉ lyric fm, Sunday 5th March, 6pm-7pm
---
THE FULL SCORE WITH LIZ NOLAN
Today's Full Score concert features Martha Argerich performing Beethoven's first piano concerto with the Lausanne Chamber Orchestra, conducted by Renaud Capuçon. The rich orchestral program also includes the much loved Classical Symphony by Prokofiev, the suite Pelléas et Mélisande by Fauré and Ma mère l'Oye by Ravel. Liz Nolan presents a showcase of unabridged musical masterworks, featuring live recordings of Irish and international performers, plus selections from the latest CD releases.
Prokofiev: Symphony No. 1 in D, Op. 25 ('Classical')
Beethoven: Piano Concerto No. 1 in C, Op. 15
Fauré: Suite from 'Pelléas et Mélisande, Op. 80'
Ravel: Ma mère l'oye (suite)
Martha Argerich, piano
Lausanne Chamber Orchestra
Renaud Capuçon, conductor
RTÉ lyric fm, Monday 6th March, 1pm-4pm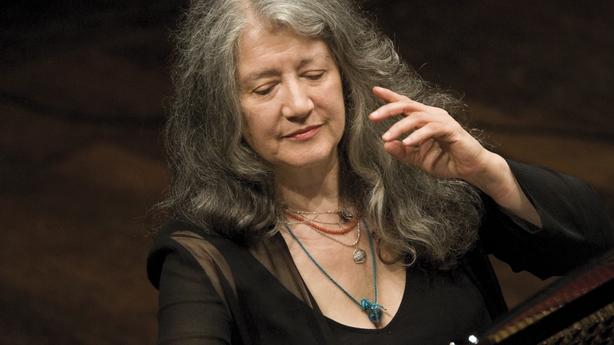 ---
NIALL CARROLL'S CLASSICAL DAYTIME
Niall Carroll plays music from the heart of the classical repertoire, with Sounds on Screen, a piece from the big or small screen each day at 11am, and each day at midday, one of Niall's Five of a Kind. This week Niall chooses five pieces by the Norwegian composer Edvard Grieg.
RTÉ lyric fm, Tuesday 7th March, 10am-1pm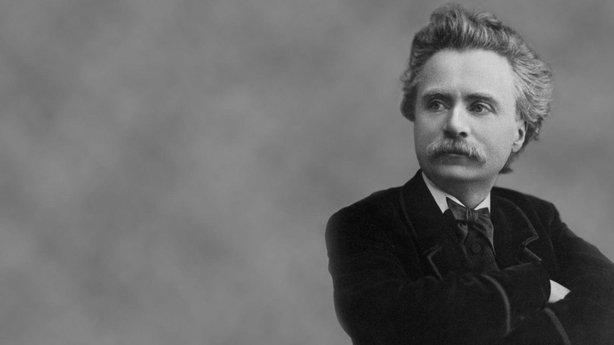 ---
THE FULL SCORE WITH LIZ NOLAN
In today's Full Score concert we'll hear the Orchestre National de France conducted by Debora Waldman as they perform French Romantic music by Augusta Holmes, Mel Bonis, Marie Jaell and Charlotte Sohy, in a concert titled Legendary Women. Liz Nolan presents a showcase of unabridged musical masterworks, featuring live recordings of Irish and international performers, plus selections from the latest CD releases.
Augusta Holmès: Ludus pro Patria: La nuit et l'amour
Mel Bonis: Trois femmes de légende
Marie Jaëll: Cello Concerto in F
Sohy: Symphony in C sharp minor, Op. 10 (1914-1917)
Orchestre National de France
Debora Waldman, conductor
RTÉ lyric fm, Wednesday 8th March, 1pm-4pm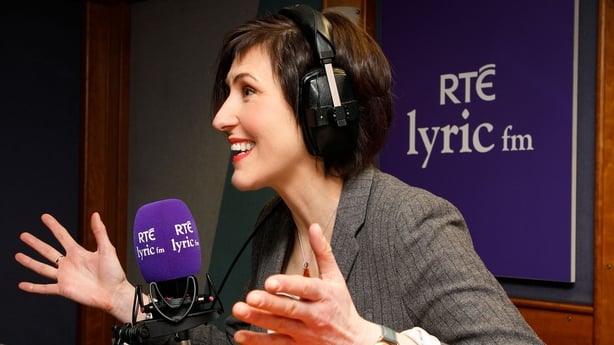 ---
LORCAN MURRAY'S CLASSIC DRIVE
Broadcasting live daily Monday to Friday evenings from our Limerick studios, Lorcan Murray presents RTÉ lyric fm's flagship show, Classic Drive. Lorcan brings you the perfect musical soundtrack, wherever you are, sharing a feast of music with both the curious and the knowledgeable and featuring listeners' own choices. Included in this musical feast are the latest news and sports updates and tips for what's on where you are. There, for one and all, Lorcan's with you all the way.
RTÉ lyric fm, Thursday 9th March, 4pm-7pm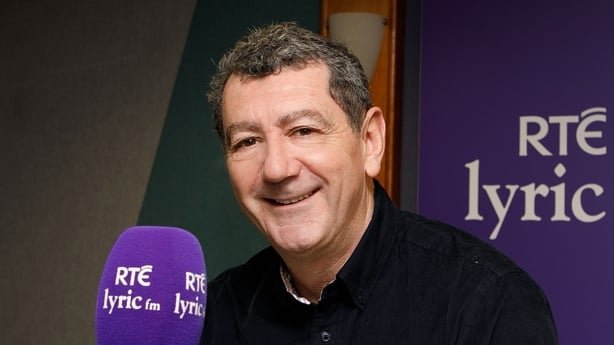 ---
RTÉ LYRIC LIVE: NATIONAL SYMPHONY ORCHESTRA
Join Paul Herriott live from the stage of the National Concert Hall as he welcomes Leonard Slatkin's return to Ireland to conduct the National Symphony Orchestra with music from three American greats and Olga Kern joins the orchestra to perform Rachmaninov's Piano Concerto No.3.
Joan Tower: Made in America
Cindy McTee: Adagio for Strings
Bernstein: On the Waterfront Symphonic Suite
Rachmaninov: Piano Concerto No. 3
National Symphony Orchestra
Leonard Slatkin (conductor)
Olga Kern (piano)
RTÉ lyric fm, Friday 10th March, 7pm-10pm