MOVIES AND MUSICALS WITH AEDÍN GORMLEY
French actress Juliette Binoche in The English Patient, Chocolat and Three Colours Blue. Classic movie music by Franz Waxman from Hitchcock's Rebecca, recently recorded by The Sinfonia of London under conductor John Wilson. Rodgers and Hammerstein duets from Oklahoma and Carousel and favourite western themes from The Big Country and Once Upon a Time in the West.
RTÉ lyric fm, Saturday 5th November, 1pm-4pm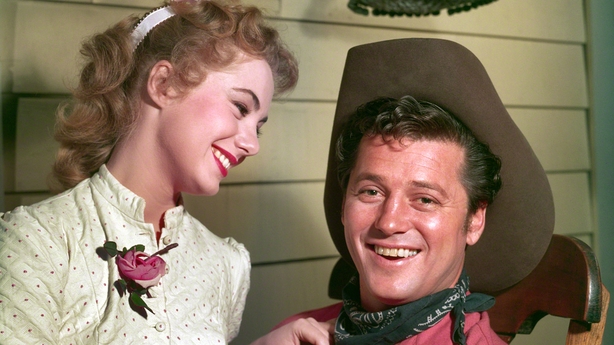 ---
OPERA NIGHT WITH PAUL HERRIOTT
Wexford Festival Opera presents Armida by Dvorak
Join Paul Herriott live from the National Opera House, Wexford for the 2022 Wexford Festival Opera. Tonight, Paul brings us what was Dvorak's last opera, an opera which has been long neglected. Armida, the story of the Saracen sorceress that inspired around 100 operas and ballets, tells of her love for the Christian warrior Rinaldo. Dvorák's version was premiered four years after the much more famous Rusalka, with the same soprano creating both title roles. Based on Torquato Tasso's Gerusalemme liberata, a largely mythified account of the Crusades, the story tells of the love of Armida, sung by Jennifer Davis, for the Christian warrior Rinaldo performed by Gerard Schneider. Norbert Baxa conducts the Wexford Festival Opera Orchestra and Chorus. Paul welcomes listeners from around the European Broadcasting Union joining us live for this broadcast in Spain, Czech Republic, Germany, Poland, UK, Estonia, Croatia, Slovakia, Sweden, The Netherlands and Italy. (Photo Clive Barda)
RTÉ lyric fm, Saturday 5th November, 7pm-10pm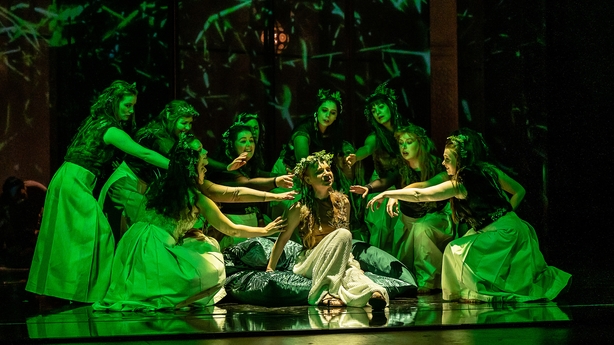 ---
THE LYRIC FEATURE
Dorothy's Prison Notebooks
In 2018, actor Sharon Mc Ardle and playwright Declan Gorman set out to create a theatre piece based on diaries kept by revolutionary and writer Dorothy Macardle during her incarceration at the time of the Irish Civil War. This documentary traces their voyage deep into Dorothy's writings, and via archival sources to the gaol cell in Kilmainham where she was held and back again to the rehearsal room where the performance starts to take shape.
Dorothy Macardle is remembered as author of The Irish Republic, a history of the foundation of the State from a Republican perspective. Already an Abbey playwright at the time of her arrest, she went on to author gothic horror novels including The Uninvited which became a major Hollywood film. Her gaol diaries offer extraordinary insights into the evolving consciousness, dreams and psychic experiences of an emerging writer of immense gifts, whose importance in the shaping of modern Ireland has only recently been acknowledged.
Presenter - Eleanor Methven
Writer & Director: Declan Gorman
Research & Performer: Sharon Mc Ardle
Singer: Sophie Coyle
Sound recordist: Ross Carew
Editor: Gerry Horan Contact Studio
Producer: Patricia Baker - Curious Broadcast
Series Producer: Eoin O Kelly
Production Coordinator: Peter Curtin
A *DMAPP Production for RTÉ lyric fm funded by the Broadcasting Authority of Ireland
RTÉ lyric fm, Sunday 6th November, 6pm-7pm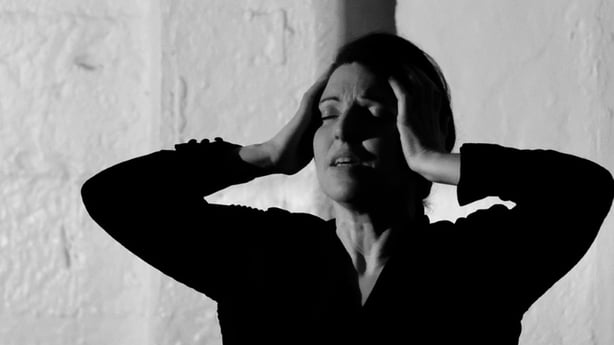 ---
VESPERTINE WITH ELLEN CRANITCH
Nigel Mooney, blues guitarist, tunesmith, great wit, and one of the coolest men in Ireland, is about to release a new album. Mooney's Blues brings together several threads from his forty-year musical journey, a confluence of the Liffey and the Mississippi, featuring many international and local musicians and friends. The original compositions and stunning virtuosity ensure Nigel a place in Irish jazz and blues guitar history, alongside Rory Gallagher and Louis Stewart. It's my album of the week on Vespertine.
RTÉ lyric fm, Sunday 6th November, 9pm-12am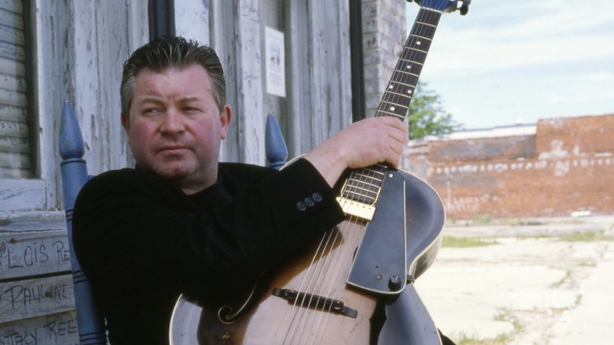 ---
NIALL CARROLL'S CLASSICAL DAYTIME
Niall Carroll plays music from the heart of the classical repertoire with Sounds on Screen a piece from either the big or the small screen at 11am and at midday Niall chooses his Five of a Kind. This week we'll hear five movements from JS Bach's Cello Sonatas.
RTÉ lyric fm, Monday 7th November, 10am-1pm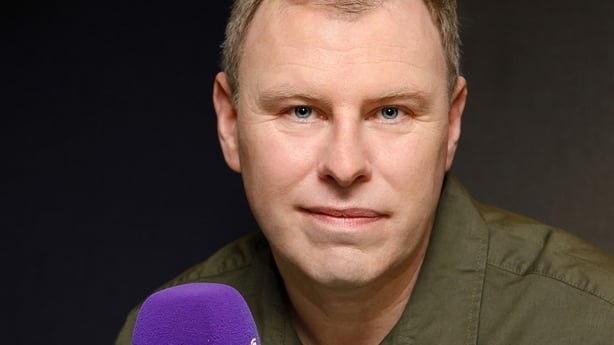 ---
THE FULL SCORE WITH LIZ NOLAN
Fiachra Garvey gives a solo recital today as part of the Castleconnell Concert Series with music by Rachmaninov, Chopin, Schumann and John Field. A powerhouse concert pianist, festival director and advocate for chamber music, Fiachra's recitals combine virtuosity and depth, with a generous side of charm! Liz Nolan presents a showcase of unabridged musical masterworks, featuring live recordings of Irish and international performers, plus selections from the latest CD releases.
RTÉ lyric fm, Tuesday 8th November, 1pm-4pm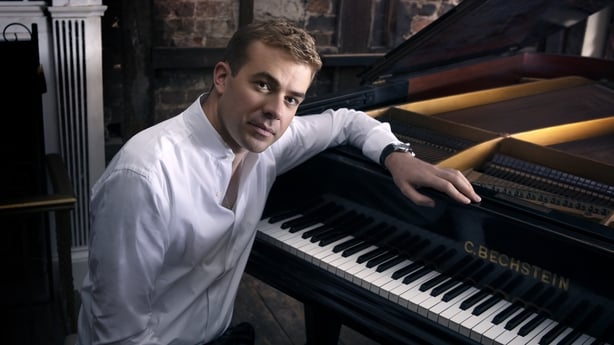 ---
MARTY IN THE MORNING
Join Marty as he takes the chill out of your early mornings with music, news, weather and travel updates. And in the first of a two-part interview, composer Bill Whelan joins Marty to chat about his new autobiography 'The Road to Riverdance', including early days working with Noel Kelehan and writing the music for a Richard Harris film during London in the Swinging Sixties.
RTÉ lyric fm, Wednesday 9th November, 7am-10am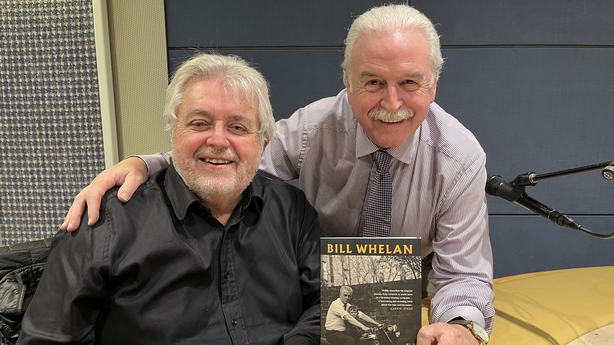 ---
LORCAN MURRAY'S CLASSIC DRIVE
Broadcasting live daily Monday to Friday evenings from our Limerick studios, Lorcan Murray presents RTÉ lyric fm's flagship show, Classic Drive. Lorcan brings you the perfect musical soundtrack, wherever you are, sharing a feast of music with both the curious and the knowledgeable and featuring listeners' own choices. Included in this musical feast are the latest news and sports updates and tips for what's on where you are. There, for one and all, Lorcan's with you all the way.
RTÉ lyric fm, Thursday 10th November, 4pm-7pm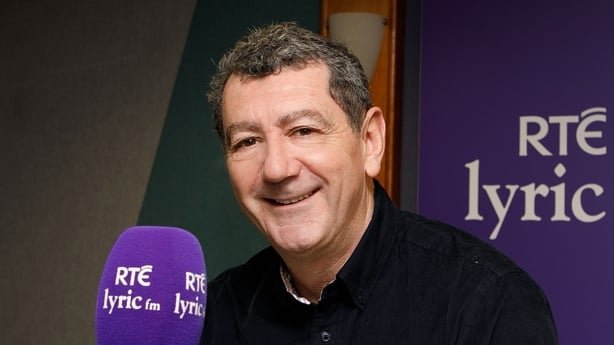 ---
AEDÍN IN THE AFTERNOON
Join Aedín Gormley for this new weekly programme as she welcomes the weekend with an upbeat mix of music and features.
RTÉ lyric fm, Friday 11th November, 1pm-4pm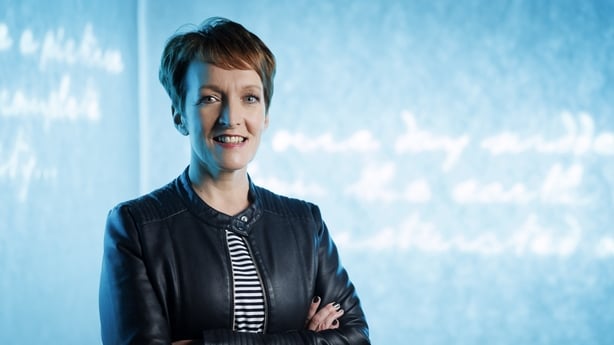 ---
RTÉ LYRIC LIVE: RALPH VAUGHAN WILLIAMS AT 150 (Part 1)
Nature-mysticism and human violence - atheism and religious settings - folk music and urban pictures - wistful nostalgia and radical experimentation: these are some of the chameleonic characteristics of the compositions of Ralph Vaughan Williams, who was born 150 years ago, in 1872.
In Ralph Vaughan Williams - Chameleon of Truth, specially made new interviews and historic archive interviews with performers and scholars made by producer Jon Tolansky illuminate the life and diverse, sometimes diametrically opposite elements in Vaughan Williams' music, whilst the composer in person is recalled by two people who took part in performances he conducted. Additionally, Vaughan Williams himself is heard speaking in rare archive recordings.
Programme 1 covers Vaughan Williams' life and oeuvre from 1872 up to 1938 - The Garden of Proserpine, the First Norfolk Rhapsody, Folksongs, Nocturne No 2 (Whispers of Heavenly Death), Fantasia on a Theme of Thomas Tallis, On Wenlock Edge, Symphony 1, Symphony 2, Symphony No 3,
Flos Campi, Riders to the Sea, Symphony No 4, Dona Nobis Pacem, Serenade to Music.
RTÉ lyric fm, Friday 11th November, 7pm-10pm