DAYBREAK WITH EVONNE FERGUSON
Evonne will be up with the early birds to ease you into the weekend with her gentle blend of music from across the centuries, plus regular intervals for news and weather.
Evonne Ferguson will be up with the early birds to ease you into the weekend with her selections of music from across the centuries plus news and weather, and at 9.20 we explore the lesser-known realms of nature on our island in Nature File with ecologist, Anja Murray.
Episode 35 - Woolly Mammoths
Woolly mammoth were a type of super furry elephant who lived in Ireland thousands of years ago, chomping though plants on the cold tundra landscape. Discover the wintry world of Woolly Mammoths in Ireland on Nature File.
RTÉ lyric fm, Saturday 29th October, 7am-10am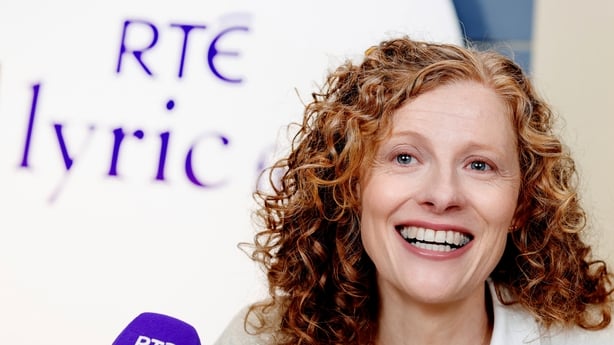 ---
MOVIES AND MUSICALS WITH AEDÍN GORMLEY
Lions and tigers and bears, oh my! It's Aedín's Halloween special today, so expect creepy, dramatic, eerie tunes from Psycho, Jaws, Cape Fear and Night of the Hunter. Tantalising tunes from Bram Stoker's Dracula and Interview with the Vampire and several witches stop by with music from The Witches of Eastwick and Wicked. Spells are cast with Harry Potter and dastardly Disney villains make an appearance, including Scar from The Lion King, Cruella de Vil from 101 Dalmatians and Ursula in The Little Mermaid.
RTÉ lyric fm, Saturday 29th October, 1pm-4pm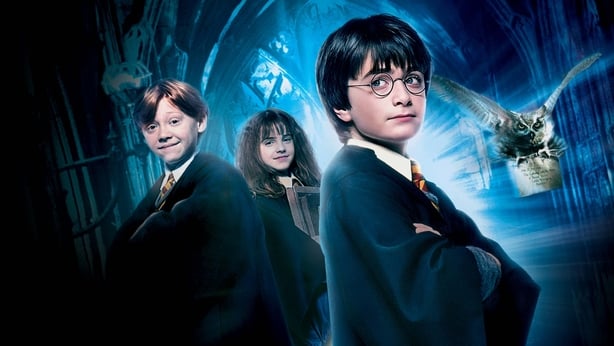 ---
EVELYN GRANT'S WEEKEND DRIVE
The best orchestral works, chamber music and favourite tunes, performed by great international and Irish artists. Plus, Una Hunt brings us her Piano Passions in a new eight-part feature at 6pm.
Piano Passions
Episode 4 - George Alexander Osborne's Shower of Pearls
Una Hunt explores some of her favourite piano music associated with Ireland. She will bring us some music never heard before and some music that is more or less forgotten today.
RTÉ lyric fm, Saturday 29th October, 4pm-6.30pm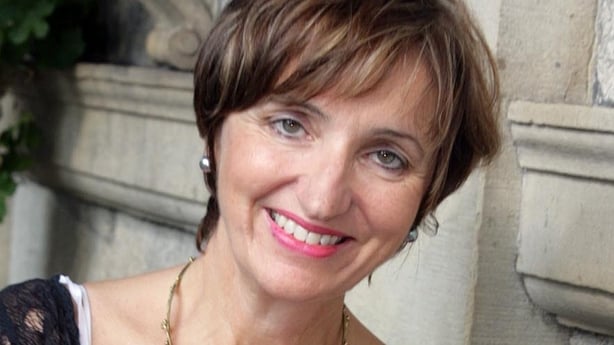 ---
VOX NOSTRA WITH VLAD SMISHKEWYCH
Vlad finishes off October with a salute to the many composers of colour and of African descent that have been present-if not always visible-in the millennium of music that he brings to Sunday mornings on Vox Nostra. Also included in the playlist will be some of early music's top performers and several up-and-coming artists, who enrich the world of historically informed performance with their experience as part of the African diaspora and hail from many, varied Black communities and cultures around the world.
RTÉ lyric fm, Sunday 30th October, 7am-10am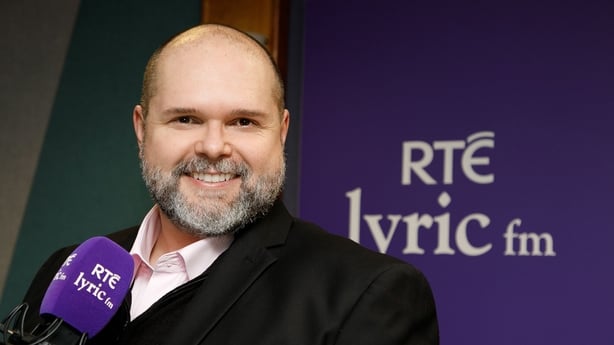 ---
THE LYRIC FEATURE
Root & Branch
A new six part series by ecologist Anja Murray and musician Brían Mac Gloinn (Ye Vagabonds) celebrates some of Ireland's native trees. Each episode in this series is about a tree species, weaving together history, ecology and folklore with traditional tunes and especially composed songs by Brían Mac Gloinn, one half of the folk due Ye Vagabonds. Together, Anja and Brían create a unique portrait of pioneering birch, adaptable willow, golden rodded hazel, protective holly, strong oak and generous ash. There are interviews with a master basket maker, a folklorist, an archaeologist, an ecologist, so that the story of each tree is told through the many ways in which it has infused Ireland's wildlife, and cultural heritage.
Episode 4: Willow
Willow was the material which baskets were made from, so for this fourth episode of Root & Branch, Brían and Anja interview celebrated basket maker Joe Hogan, about the history and culture of basket making in Ireland. Brían sings a traditional song about weeping willow, and performs a song he has written to reflect the folklore of willow. Anja discovers the importance of willow catkins as an early source of pollen to bees when few flowers are in blossom and talks to Jane Stout, a specialist in plant animal interactions in the botany department of Trinity College Dublin.
Presenters: Anja Murray and Brían Mac Gloinn
Produced by: Anja Murray
Original score and songs by Brían Mac Gloinn
Sound Design & Editing: Brían Mac Gloinn
Producer for RTÉ lyric fm: Eoin O Kelly
Production Co-ordinator: Peter Curtin
Funded by the Broadcasting Authority of Ireland from the television licence fee.
RTÉ lyric fm, Sunday 30th October, 6pm-7pm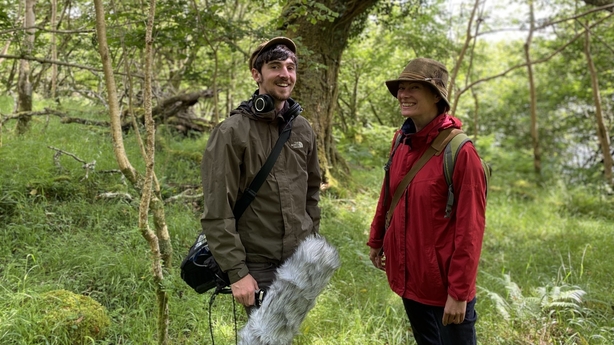 ---
VESPERTINE WITH ELLEN CRANITCH
Get your spooks on for tonight's Vespertine, and prepare to scare as we career helplessly through three hours of music and sounds from the otherworld. Grisly brides, headless horsemen, grooves from the grave - it's all here tonight. Frank Harte, Nick Cave, The Unthanks, you might want to leave the lights on. Join me if you dare.
RTÉ lyric fm, Sunday 30th October, 9pm-12am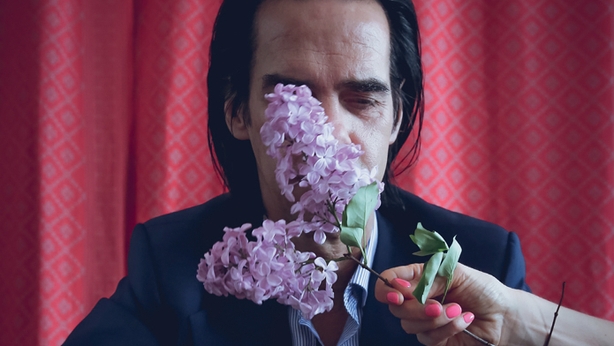 ---
THE FULL SCORE WITH LIZ NOLAN
Evelyn Grant presents today's Full Score.
Our concert puts the violin in the spotlight and combines the pleasures of Vivaldi's Four Seasons with the concertos of Joseph Boulogne de Saint-George. Born in 1745 in Guadeloupe, this romantic character was led to frequent the battlefields and cotton plantations as well as the most closed circles of Parisian music. A violinist, he composed a lot for his instrument, and his works are said to have seduced the young Mozart. Renaud Capuçon leads the Lausanne Chamber Orchestra.
RTÉ lyric fm, Monday 31st October, 1pm-4pm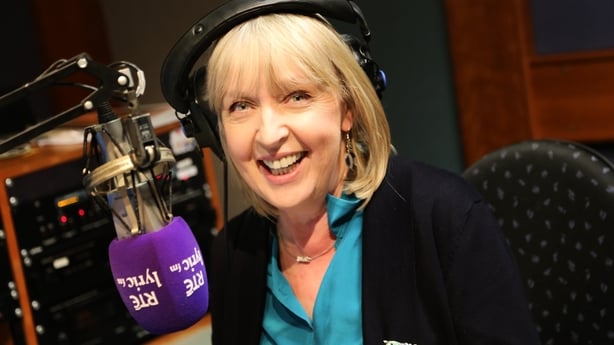 ---
NIALL CARROLL'S CLASSICAL DAYTIME
Vlad Smishkewych plays music from the heart of the classical repertoire. At midday each day Vlad chooses his Five of a Kind. This week Vlad chooses five works by composer Ralph Vaughan Williams (pictured).
RTÉ lyric fm, Tuesday 1st November, 10am-1pm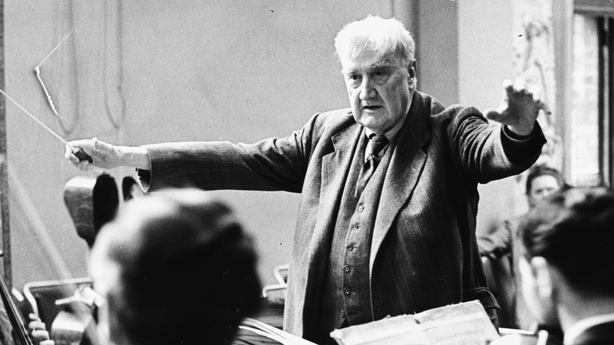 ---
LORCAN MURRAY'S CLASSIC DRIVE
Broadcasting live daily Monday to Friday evenings from our Limerick studios, Lorcan Murray presents RTÉ lyric fm's flagship show, Classic Drive. Lorcan brings you the perfect musical soundtrack, wherever you are, sharing a feast of music with both the curious and the knowledgeable. The listeners take creative control today and pick a piece of music from Lorcan's midweek choice selection. Included in this musical feast are the latest news and sports updates and tips for what's on where you are. There, for one and all, Lorcan's with you all the way.
RTÉ lyric fm, Wednesday 2nd November, 4pm-7pm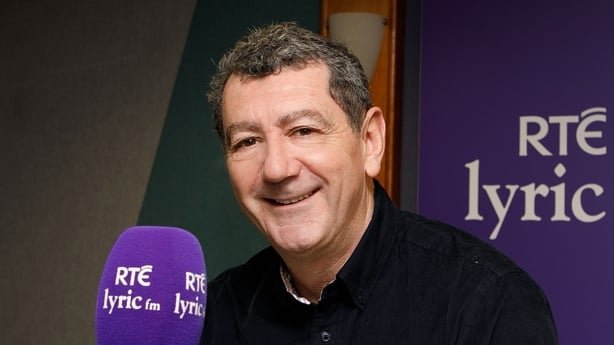 ---
RTÉ LYRIC LIVE: WEXFORD FESTIVAL OPERA
La Tempesta by Halvey
Paul Herriott brings us the story of the survivors of a shipwreck. The King of Naples and Prospero's treacherous brother Antonio are tormented by a storm conjured up by the magician Prospero himself with help from his spirit-servant Ariel. But his resentful slave Caliban plots against him. Ariel is summoned to protect the young lovers Miranda (Prospero's daughter) and Ferdinand (the king's son), but Caliban succeeds in abducting Miranda. Drinking with shipwrecked sailors, Caliban enlists their help but is thwarted when they find Ferdinand and recognise him as their prince. With the wave of his wand, Ariel transforms the scene into a palace hall where Miranda and Ferdinand celebrate their wedding. In a happy ending, all except Caliban prepare to sail back to Naples. Francesco Cilluffo conducts the Wexford Festival Opera Orchestra and Chorus in this broadcast premiere production starring Nikolay Zemlianskikh, Hila Baggio, Giorgi Manoshvili and Rory Musgrave. (photo Clive Barda)
RTÉ lyric fm, Thursday 3rd November, 8pm-10pm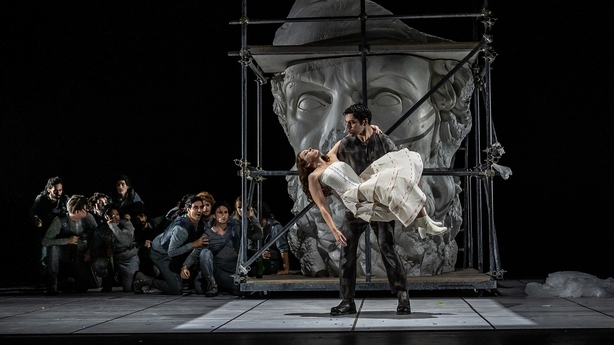 ---
AEDÍN IN THE AFTERNOON
Join Aedín Gormley for this new weekly programme as she welcomes the weekend with an upbeat mix of music and features.
RTÉ lyric fm, Friday 4th November, 1pm-4pm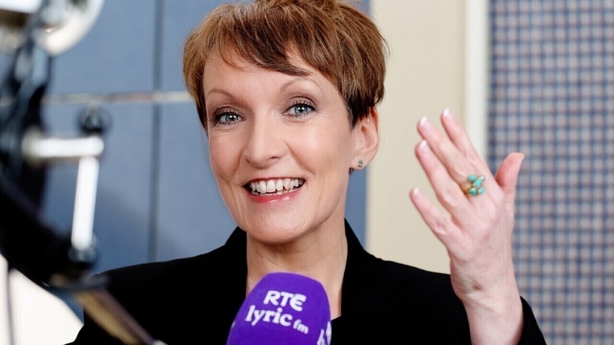 ---
RTÉ LYRIC LIVE: NATIONAL SYMPHONY ORCHESTRA
Violinist Alena Baeva joins the National Symphony Orchestra for one of the great concertos for the instrument by Brahms and acclaimed Estonian conductor Mihhail Gerts brings us Strauss' Symphonia Domestica. (photo Andrej Grilc)
National Symphony Orchestra
Mihhail Gerts (conductor)
Alena Baeva (violin)
Brahms: Violin Concerto
Strauss: Symphonia Domestica
RTÉ lyric fm, Friday 4th November, 7pm-10pm