DAYBREAK WITH EVONNE FERGUSON
Evonne Ferguson will be up with the early birds to ease you into the weekend with her selections of music from across the centuries plus news and weather, and at 9.20 we explore the lesser-known realms of nature on our island in Nature File with ecologist, Anja Murray.
Episode 32 - Bracket Fungus
Bracket Fungus grow from the trunks of mature trees, and most are specific to the type of tree they grow on. Some are hard and woody, others more delicate and intricately patterned. Contrary to general opinion, bracket fungus rarely do harm to their hosts.
RTÉ lyric fm, Saturday 8th October, 7am-10am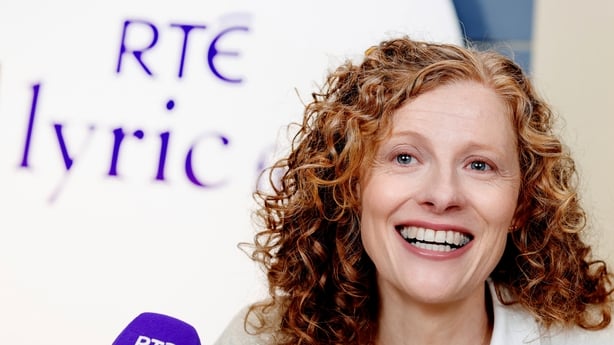 ---
EVELYN GRANT'S WEEKEND DRIVE
The best orchestral works, chamber music and favourite tunes, performed by great international and Irish artists. Plus, Una Hunt brings us her Piano Passions in a new eight-part feature at 6pm.
Piano Passions
Episode 1 - Ignaz Moscheles' Recollections of Ireland
Una Hunt explores some of her favourite piano music associated with Ireland. She will bring us some music never heard before and some music that is more or less forgotten today.
RTÉ lyric fm, Saturday 8th October, 4pm-6.30pm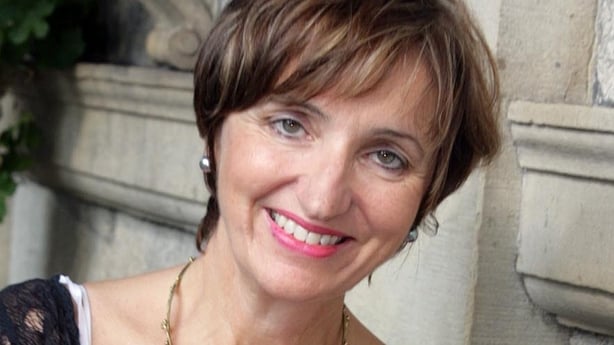 ---
VOX NOSTRA WITH VLAD SMISHKEWYCH
Scottish soprano Rachel Redmond is Vlad's special guest this Sunday, as he continues to spotlight outstanding Early Music artists during Black History Month. With a biography that includes some of the principal Baroque ensembles of Europe - Les Arts Florissants, Jordi Savall, Centre de Musique Baroque de Versailles and Collegio Ghislieri, her voice has been described as an 'impressively silken soprano' by The Times and 'resplendent' by the New York Times. We'll have the pleasure of her music and her company on this Sunday's Vox Nostra as Rachel shares what brought her to Early Music and what's up next in her busy diary! We'll also take a moment to check out what's on offer at this year's East Cork Early Music Festival, which brings unmissable Early Music performances to the southwest of the country this month.
RTÉ lyric fm, Sunday 9th October, 7am-10am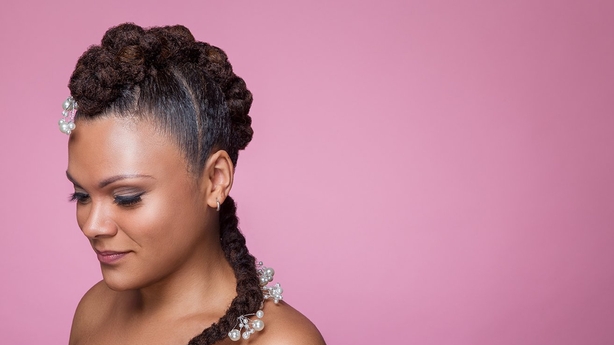 ---
THE LYRIC FEATURE
Root & Branch
The Lyric Feature returns after a summer break with a new six-part series by ecologist Anja Murray and musician Brían Mac Gloinn (Ye Vagabonds) celebrates some of Ireland's native trees. Each episode in this series is about a tree species, weaving together history, ecology and folklore with traditional tunes and especially composed songs by Brían Mac Gloinn, one half of the folk duo Ye Vagabonds. Together, Anja and Brían create a unique portrait of pioneering birch, adaptable willow,
golden rodded hazel, protective holly, strong oak and generous ash. There are interviews with a master basket maker, a folklorist, an archaeologist, an ecologist, so that the story of each tree is told through the many ways in which it has infused Ireland's wildlife, and cultural heritage.
Episode 1: Birch
The first episode is all about the pioneering Birch (Beith in Irish), one of the first trees to seed itself across the tundra like landscape of post-glacial Ireland, helping to create the rich soils we so depend on today. Brian Mc Gloinn and Anja Murray meet Michael O'Connell in Galway to find out how the tiny wind-borne seeds are perfectly adapted to colonising new ground and how birch can withstand harsh environments. The pair also talk to Catherine Cleary of Pocket Forests about a new project to bring small pockets of native woodland back to communities in inner city Dublin. Brían and friends perform a newly composed song about Birch and several traditional tunes that reference birch.
Presenters: Anja Murray and Brían Mac Gloinn
Produced by: Anja Murray
Original score and songs by Brían Mac Gloinn
Sound Design & Editing: Brían Mac Gloinn
Producer for RTÉ lyric fm: Eoin O Kelly
Production Co-ordinator: Peter Curtin
Funded by the Broadcasting Authority of Ireland from the television licence fee.
RTÉ lyric fm, Sunday 9th October, 6pm-7pm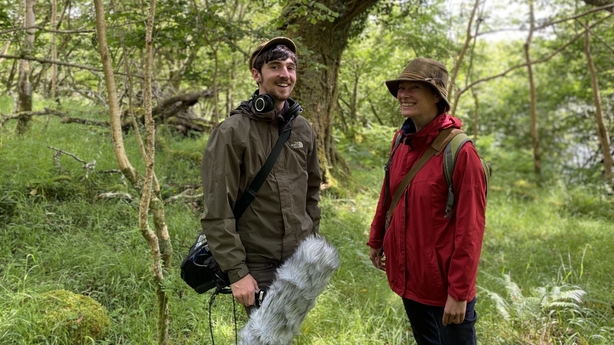 ---
THE FULL SCORE WITH LIZ NOLAN
French guitarist Judicaël Perroy performs music by Bach, Albéniz and Piazzolla in a concert from the 21st International Biennial Guitar Competition in Kutna Hora in the Czech Republic. Liz Nolan presents a showcase of unabridged musical masterworks, featuring live recordings of Irish and international performers, plus selections from the latest CD releases.
RTÉ lyric fm, Monday 10th October, 1pm-4pm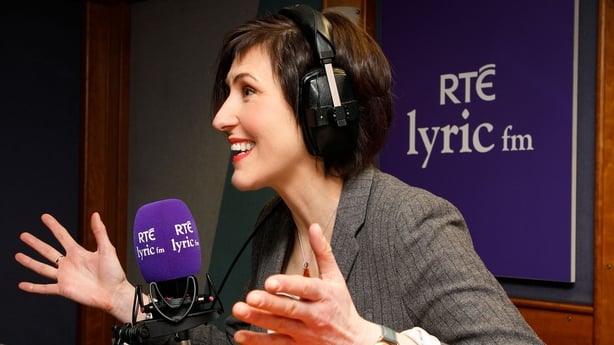 ---
NIALL CARROLL'S CLASSICAL DAYTIME
Niall Carroll plays music from the heart of the classical repertoire. At midday each day Niall chooses his Five of a Kind. This week Niall chooses five works by Georges Bizet.
RTÉ lyric fm, Tuesday 11th October, 10am-1pm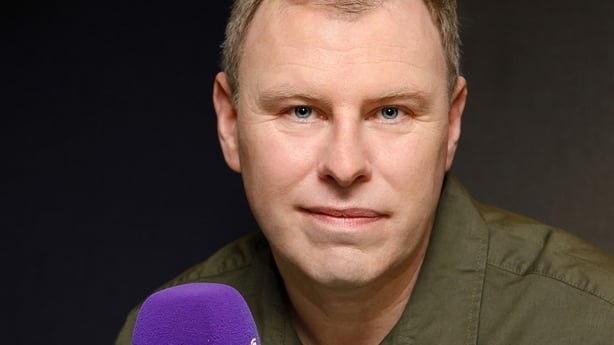 ---
LORCAN MURRAY'S CLASSIC DRIVE
Broadcasting live daily Monday to Friday evenings from our Limerick studios, Lorcan Murray presents RTÉ lyric fm's flagship show, Classic Drive. Lorcan brings you the perfect musical soundtrack, wherever you are, sharing a feast of music with both the curious and the knowledgeable and featuring listeners own choices. Included in this musical feast are the latest news and sports updates and tips for what's on where you are. There, for one and all, Lorcan's with you all the way.
RTÉ lyric fm, Wednesday 12th October, 4pm-7pm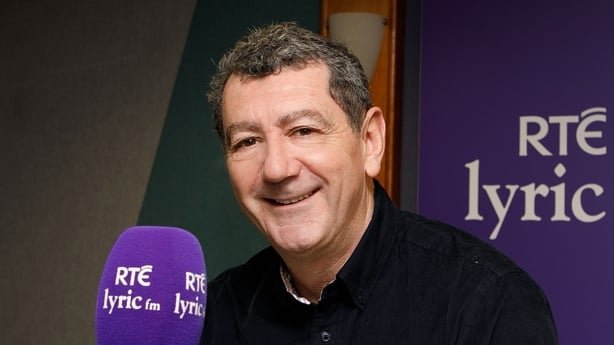 ---
THE BLUE OF THE NIGHT WITH BERNARD CLARKE
The Blue of the Night connects different musical landscapes - bringing you through centuries, genres and soundscapes. Musical treasures from the ancient to the contemporary.
RTÉ lyric fm, Thursday 13th October, 9pm-12am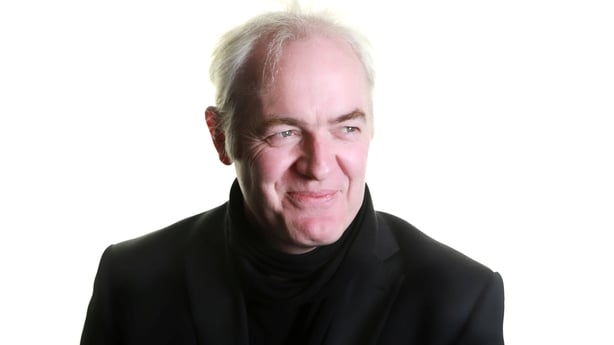 ---
THE FULL SCORE WITH LIZ NOLAN
Hungarian pianist Dénes Várjon's first Irish performance at Drogheda Classical Music earlier this year with works by Bach, Mozart and Chopin. Liz Nolan presents a showcase of unabridged musical
masterworks, featuring live recordings of Irish and international performers, plus selections from the latest CD releases.
RTÉ lyric fm, Friday 14th October, 1pm-4pm
---
RTÉ LYRIC LIVE: Who'd ever think it would come to this? A Civil War Cantata
Paul Herriott brings us the broadcast premiere of a new Cantata, based upon material from UCD Archives on the Irish Civil War (1922-1923), by composer Anne-Marie O'Farrell to a libretto by Ed Vulliamy, adapted for performance by Kellie Hughes. To perform this new work the RTÉ Concert Orchestra is joined by chamber choir Resurgam, soloists Colette Delahunt (soprano), Sharon Carty (mezzo-soprano), Dean Power (tenor) and Benjamin Russell (baritone), and conductor Ciarán Crilly.
RTÉ lyric fm, Friday 14th October, 7pm-10pm