THE HAMILTON SCORES
Let the Hamilton Scores become one of your regular weekend fixtures as George kicks off an unbeatable line-up of musical greats and tales from his travels.
RTÉ lyric fm, Saturday 17th September, 10am-1pm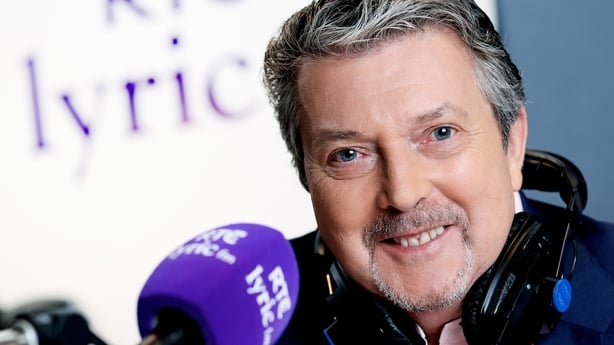 ---
OPERA NIGHT WITH PAUL HERRIOTT
Massenet's Manon starring Roberto Alagna and Angela Gheorghiu
This year marks the 30th anniversary of Angela Gheorghiu's operatic debut in Covent Garden. In this second of a 2-part celebration of the life and output of Gheorghiu, Jon Tolansky sits down with the soprano to chat about her last three decades in music.
Plus, Paul brings us a performance of Massenet's Manon starring Angela Gheorghiu and Roberto Alagna, recorded in 1999 at the Cirque Royal, Brussels. Gheorghiu stars as the irresistible heroine of Massenet's Manon. As the young ingénue, Gheorghiu delivers a stunning performance, marked by brilliant coloratura and melting lyricism. Tonight's recording also features tenor Roberto Alagna as the impetuous Chevalier des Grieux and baritone Earle Patriarco as Lescaut. Antonio Pappano conducts the Orchestre Symphonique et Choeurs de la Monnaie one of the most passionate scores in the French operatic repertoire.
RTÉ lyric fm, Saturday 17th September, 7pm-10pm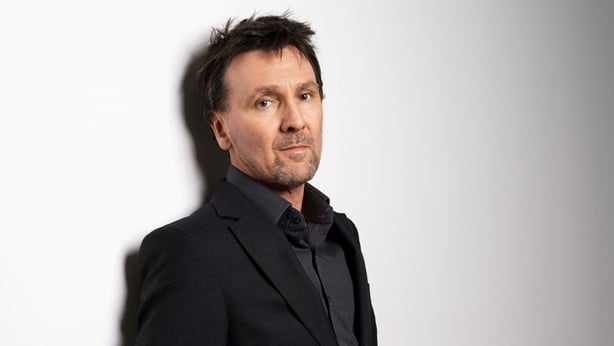 ---
VOX NOSTRA WITH VLAD SMISHKEWYCH
The autumn season of Irish early music festivals opens with the Sligo Baroque festival, coming in the last weekend of September. This long-running festival celebrates its 27th edition this year, and Vlad looks ahead to its musical offerings with a journey to the lands and themes that listeners will enjoy at Sligo's venues during the festival. Swiss-based ensemble A Corte Musical under director Rogério Gonçalves, will be represented by recent recordings from their award-winning slate, and we'll explore Atlantic and Mediterranean waters with their programme, Mediterranea, a musical journey along the coasts from Portugal to Italy. We may even find a few mermaids along the way. French baroque sonatas and Georg Frideric Handel are also part of the musical delights on offer in Sligo; Marja Gaynor, David Power and John Walsh will thrill us with a blend of uilleann pipes, baroque violin and flamenco guitar, and Vlad will have news about Historically Informed happenings throughout the country on this upcoming Culture Night. Dip your oars into the seas of Early Music discovery on this Sunday's Vox Nostra.
RTÉ lyric fm, Sunday 18th September, 7am-10am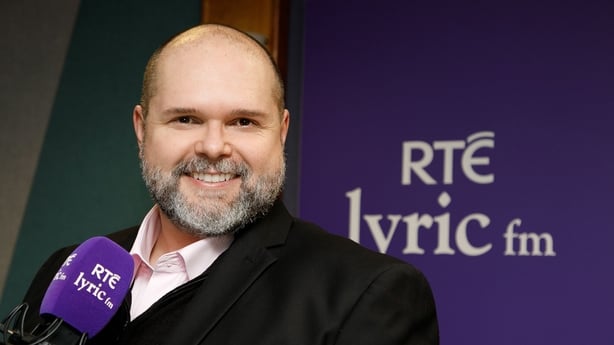 ---
NIALL CARROLL'S CLASSICAL DAYTIME
Niall Carroll plays music from the heart of the classical repertoire. At midday each day Niall chooses his Five of a Kind. This week Niall chooses five works by the Finnish composer Jean Sibelius.
RTÉ lyric fm, Monday 19th September, 10am-1pm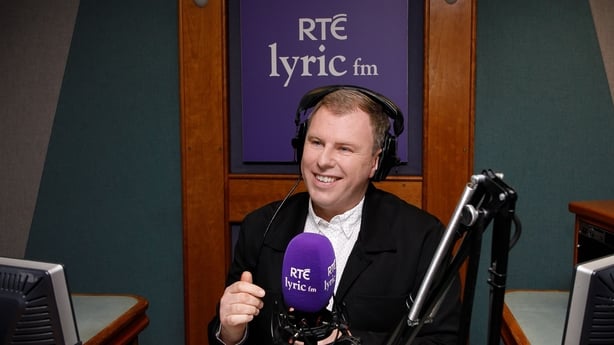 ---
THE FULL SCORE WITH LIZ NOLAN
Our concert today celebrates the 30th anniversary of Concerto Copenhagen, featuring the best music from the Baroque era and beyond including Henry Purcell's Chaconne from The Fairy Queen, a Brandenburg Concerto from J.S. Bach and Karl Aage Rasmussen's contemporary take on Vivaldi in L'Estate. Liz Nolan presents a showcase of unabridged musical masterworks, featuring live recordings of Irish and international performers, plus selections from the latest CD releases.
RTÉ lyric fm, Tuesday 20th September, 1pm-4pm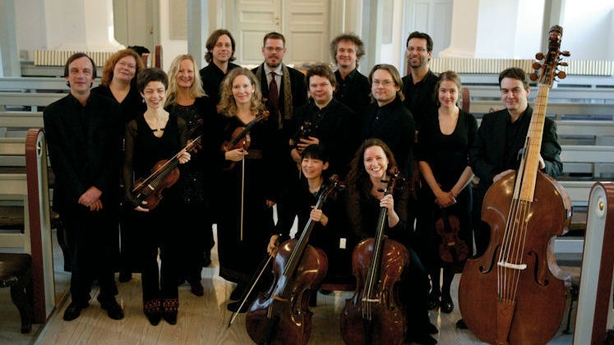 ---
MARTY WHELAN – LIVE FROM THE PLOUGHING
Join Marty Whelan live from the 2022 National Ploughing Championships in Ratheniska, County Laois. Returning after a two-year absence, the festival this year also hosts the 67th World Ploughing Contest and Marty will be joined by some of the visitors and guests including Neven Maguire, and we'll have live music from Connor McKeon and his big band.
RTÉ lyric fm, Wednesday 21st September, 10am-12noon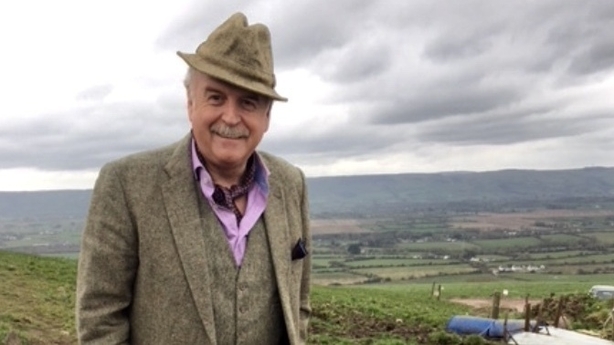 ---
THE FULL SCORE WITH LIZ NOLAN
From Greek mythology to Italian comedy to Austrian folk dance, today's concert by the Minnesota Orchestra dives into dream worlds and whimsical storytelling. Orchestra horn player Ellen Dinwiddie Smith is featured in Eleanor Alberga's The Shining Gates of Morpheus for string quartet and horn, and French conductor Fabien Gabel makes his Minnesota Orchestra debut leading Igor Stravinsky's innovative suite from the ballet Pulcinella and Wolfgang Amadeus Mozart's carefree Symphony No. 39. Liz Nolan presents a showcase of unabridged musical masterworks, featuring live recordings of Irish and international performers, plus selections from the latest CD releases.
Alberga: Shining Gate of Morpheus
Stravinsky: Pulcinella Suite
Mozart: Symphony No. 39
Minnesota Orchestra
Osmo Vänskä, conductor
RTÉ lyric fm, Thursday 22nd September, 1pm-4pm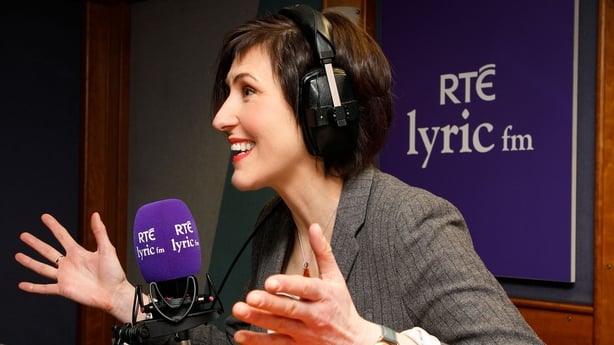 ---
CULTURE NIGHT ON RTÉ LYRIC FM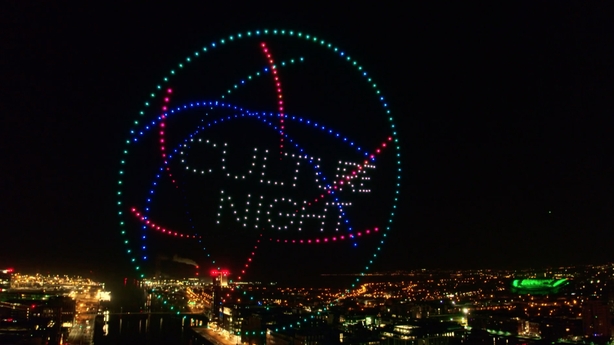 MARTY IN THE MORNING
Marty kicks off the day's Culture Night celebrations with his usual fine blend of music and chat. He'll also be joined live in studio by Chamber Choir Ireland in advance of their Dublin concert later that night in Windmill Lane, performing a playful programme of romantic and contemporary Irish vocal works. We'll also celebrate the release of the remastered 'Almost Everything' album on Claddagh Records, featuring Patrick Kavanagh's poetry read by artists including Jessie Buckley, Aidan Gillen and President Michael D. Higgins.
RTÉ lyric fm, Friday 23rd September, 7am-10am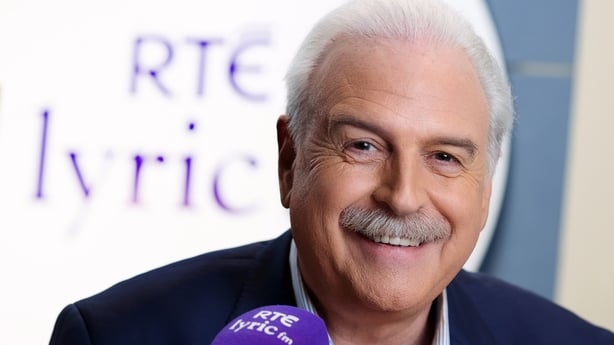 ---
LORCAN MURRAY'S CLASSIC DRIVE
Broadcasting live daily Monday to Friday evenings from our Limerick studios, Lorcan Murray presents RTÉ lyric fm's flagship show, Classic Drive.
On Friday 23rd Lorcan is live from the Hunt Museum for Culture Night, where he brings you a varied selection of musicians and artists involved in Limerick's rich cultural life. Lorcan presents an intimate experience of this exciting event in Limerick from the beautiful surrounds of the Hunt Museum in the city centre which houses a unique collection of artefacts from Ireland and abroad, donated by the Hunt family. Wherever you are, Lorcan's with you, sharing a feast of wonderful music for one and all.
RTÉ lyric fm, Friday 23rd September, 4pm-7pm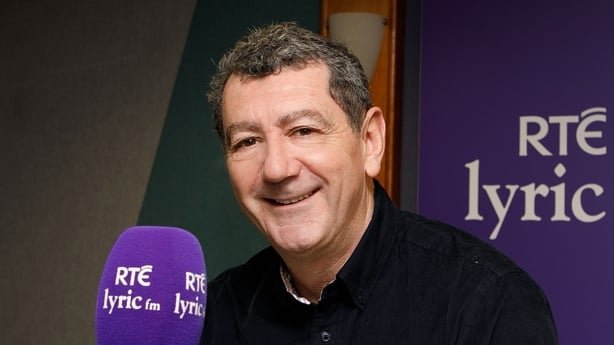 ---
RTÉ LYRIC LIVE: UKRAINIAN FREEDOM CONCERT
This Culture Night RTÉ lyric fm brings listeners an historic concert recorded at the National Concert Hall, Dublin by the Ukrainian Freedom Orchestra and guests. Conductor Keri-Lynn Wilson is joined by pianist Anna Fedorova (photo (c) Marco Borggreve) and soprano Liudmyla Monastyrska to perform works by Silvestrov, Chopin, Beethoven, and Dvorak. We hear from composer Valentin Silvestrov about his music and his move to Berlin and presenter Paul Herriott chats to conductor Victoria Zhadko who recently moved to Dublin from Ukraine.
Valentin Silvestrov: Symphony No. 7
Chopin: Piano Concerto No. 2
Beethoven: Abscheulicher! Wo eilst du hin? from Fidelio
Dvorak: Symphony No. 9
Keri-Lynn Wilson (conductor)
Anna Fedorova (piano)
Liudmyla Monastyrska (soprano)
Ukrainian Freedom Orchestra
Under the baton of Canadian-Ukrainian conductor Keri-Lynn Wilson, the orchestra will perform a programme that includes Ukrainian composer Valentin Silvestrov's 7th Symphony. Ukrainian pianist Anna Fedorova performs Chopin, and leading Ukrainian soprano Liudmyla Monastyrska will perform Beethoven.
Assembled by New York's Metropolitan Opera and the Polish National Opera, the Ukrainian Freedom orchestra will include recent refugees, Ukrainian members of European orchestras, and some of the top musicians of Kyiv, Lviv, Kharkiv, Odesa, and elsewhere in Ukraine. The Ukraine Ministry of Culture has granted a special exemption to military-age, male members of orchestras inside the country to participate, allowing them to put down weapons and take up their instruments in a remarkable demonstration of the power of art over adversity.
RTÉ lyric fm, Friday 23rd September, 7pm-10pm