MOVIES AND MUSICALS WITH AEDÍN GORMLEY
'I retire every time I'm done with a movie. Then I go back. You know, I enjoy sleep. But I love to work; it's fun for me. As long as it continues to be fun, and I'm tolerated by the people around me, I will do it' (Harrison Ford)
In the week Harrison Ford celebrates his 80th Birthday, Aedín features music from a selection of his films including Raiders of the Lost Ark, Star Wars and Witness. Classic movie music from Key Largo and great numbers from The King and I, Chicago and Wicked.
RTÉ lyric fm, Saturday 9th July, 1pm-4pm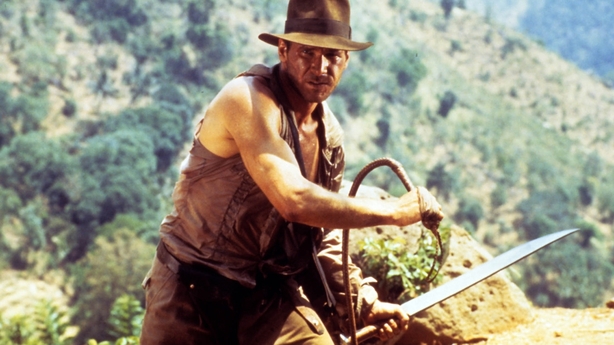 ---
OPERA NIGHT WITH PAUL HERRIOTT
The Irish National Opera present Bizet's Carmen
Bizet's searing drama about a free-spirited, independent, sexual woman, the gypsy Carmen and the soldier determined to win her. Mezzo-soprano Paula Murrihy sings the title role, and tenor Dinyar Vania sings the role of the hot-blooded Don José. Soprano Celine Byrne as Micaëla and bass Milan Siljanov as Escamillo round out the principal cast. Irish National Opera Orchestra and Chorus is conducted by Kenneth Montgomery.
RTÉ lyric fm, Saturday 9th July, 7pm-10pm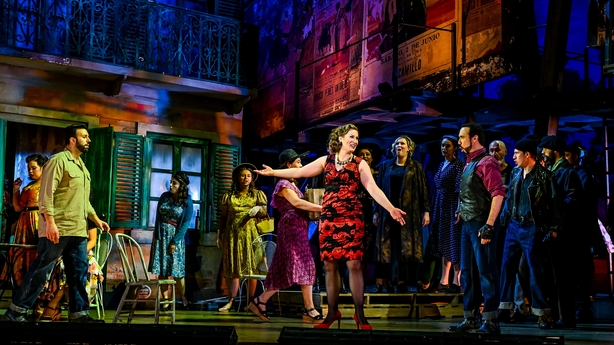 ---
VESPERTINE WITH ELLEN CRANITCH
A programme for the musically curious. Ellen Cranitch introduces a carefully curated choice of classical, jazz, folk and world music.
RTÉ lyric fm, Saturday 9th July, 10pm-1am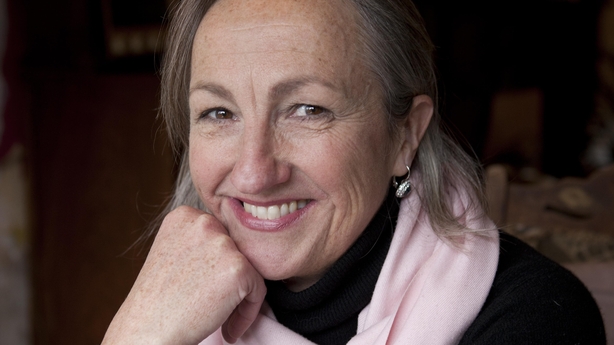 ---
THE SINGERS UPFRONT
Mel Tormé
Tonight's subject was blessed with impeccable timing and a smooth, mellow timbre. In his heyday, Mel Tormé was known as 'The Velvet Fog'. Tormé was the consummate entertainer. As a drummer, singer, composer, arranger, lyricist, writer and actor, his career spanned nearly the entire 20th century of American pop culture. Of course, underlying it all was an intuition for jazz composition and vocal phrasing.
(First broadcast in 2012)
RTÉ lyric fm, Sunday 10th July, 9pm-10pm
---
LORCAN MURRAY'S CLASSIC DRIVE
Aedín Gormley presents RTÉ lyric fm's flagship show, Classic Drive this week. Aedín brings you a beautiful summer musical soundtrack, wherever you are, sharing a feast of music with both the curious and the knowledgeable, with her own personal twist. Included in this musical feast are the latest news and sports updates and tips for what's on where you are.
RTÉ lyric fm, Monday 11th July, 4pm-7pm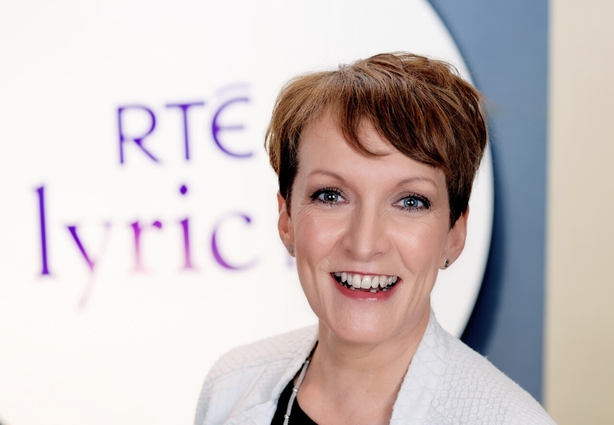 ---
THE FULL SCORE WITH LIZ NOLAN
Shirley Keane presents a selection of Full Scores after Liz Nolan presents the Summer Lunchtime Concert live from the NCH, Dublin featuring baritone Seán Boylan (image c\o Bertie Watson Photography) and Finnegan Downie Dear conducting the National Symphony Orchestra.
Korngold Theme and Variations
Korngold 'Mein Sehnen, mein Wähnen' (Die tote Stadt)
Rossini 'Largo al factotum' (The Barber of Seville)
Prokofiev The Stone Flower Suite
The Mistress of the Copper Mountain, Op. 129
Wedding Suite Op. 126: Amorous Dance
Rachmaninov Cavatina from Aleko
Tchaikovsky Robert's Aria (Iolanta)
Prokofiev The Stone Flower Suite
Wedding Suite Op. 126: Dance of the Fiancée's Girlfriends
Wedding Suite Op. 126: Ceremonial Dance
Wedding Suite Op. 126: Wedding Dance
National Symphony Orchestra
Finnegan Downie Dear conductor
Seán Boylan, baritone
RTÉ lyric fm, Tuesday 12th July, 1pm-4pm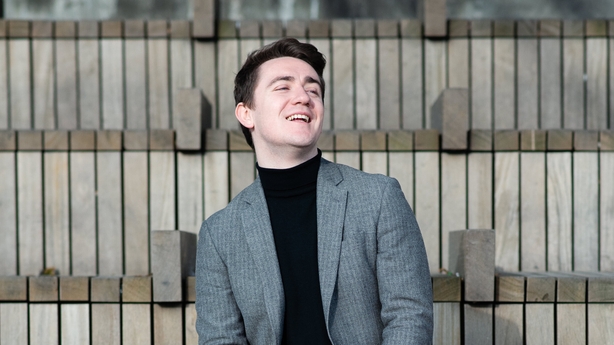 ---
NIALL CARROLL'S CLASSICAL DAYTIME
Niall Carroll plays music from the heart of the classical repertoire. At midday each day Niall chooses his Five of a Kind. This week Niall chooses five movements from Tchaikovsky's symphonies.
RTÉ lyric fm, Wednesday 13th July, 10am-1pm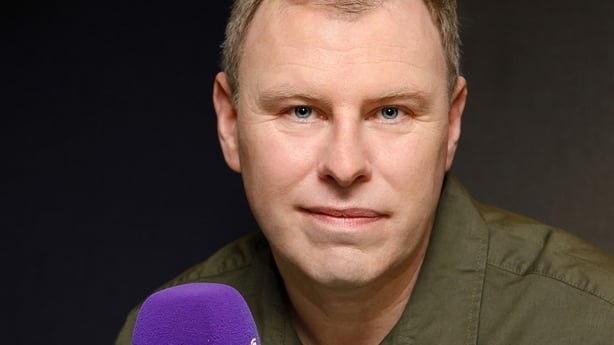 ---
THE FULL SCORE WITH LIZ NOLAN
A concert from the Classical Vauxhall series curated by Fiachra Garvey on today's Full Score. Love and Loss features music by Schumann, Franck and Brahms.Liz Nolan presents a showcase of unabridged musical masterworks, featuring live recordings of Irish and international performers, plus selections from the latest CD releases.
Schumann: Adagio and Allegro in Ab major Op.70 for Horn and Piano
Franck: Sonata in A major for Violin and Piano
Brahms: Horn Trio in Eb major Op.40
Rosanne Philippens (violin)
Ben Goldscheider (horn)
Fiachra Garvey (piano)
RTÉ lyric fm, Thursday 14th July, 1pm-4pm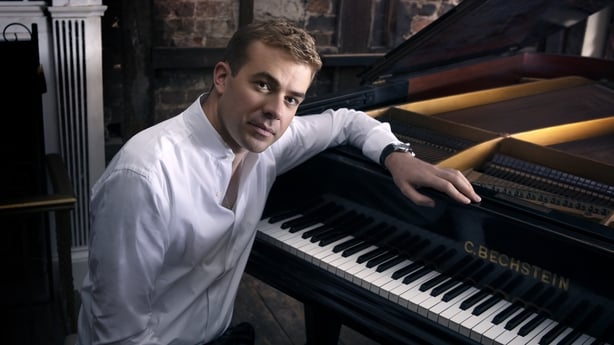 ---
MARTY IN THE MORNING
Join the dawn chorus with Derek Mooney for a morning wake-up call with music, competitions, news and traffic.
RTÉ lyric fm, Friday 15th July, 7am-10am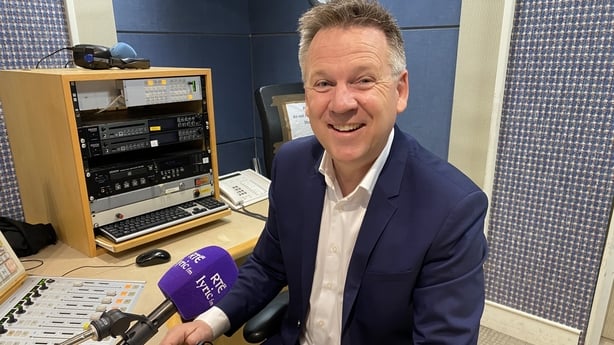 ---
RTÉ LYRIC LIVE: Finghin Collins and the RTÉ Concert Orchestra
Star pianist Finghin Collins and the RTÉ Concert Orchestra come together again to perform Beethoven, under conductor Kenneth Montgomery.Join them this evening to experience the last two Beethoven piano concertos, both masterpieces of the repertoire, the magical 4th and the glorious 5th.
Beethoven: Piano concerto No. 4 in G, Op. 58
Beethoven: Piano concerto No. 5 in E flat, Op. 73, 'Emperor'
Finghin Collins (piano)
RTÉ Concert Orchestra
Kenneth Montgomery (conductor)
RTÉ lyric fm, Friday 15th July, 7pm-10pm