RTÉ LYRIC LIVE: WEST CORK CHAMBER MUSIC FESTIVAL
Join Paul Herriott as he presents tonight's concert from the West Cork Chamber Music Festival 2022. From the wonderful setting of Bantry House double bassist Malachy Robinson remembers the late John Kinsella. Dutch cellist Ella van Poucke and Nathalia Milstein perform a mesmerising Sonata by Chopin plus works by Rachmaninov and Janacek
John Kinsella: Una giga para Carlos
Rachmaninov: Two Pieces Op.2 for cello and piano
Janacek: Pohadka Chopin: Cello Sonata in G minor
Malachy Robinson (double bass), Ella van Poucke (cello), Nathalia Milstein (piano)
RTÉ lyric fm, Saturday 25th June, 7pm-10pm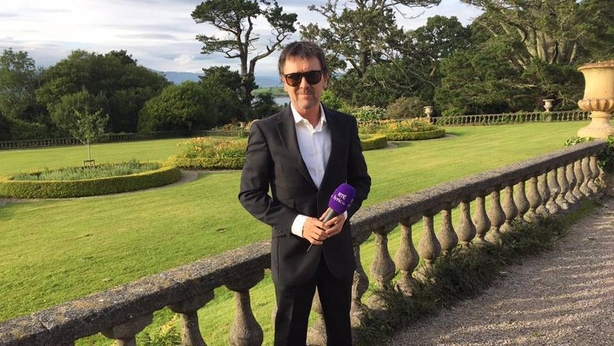 ---
VESPERTINE WITH ELLEN CRANITCH
A programme for the musically curious. This week from 22.00 to 23.00, Ellen Cranitch presents the Signum Quartet at the Late Great Show, live from Bantry House at the West Cork Chamber Festival where they play a selection of Schubert's songs and paraphrases from old rock songs, all arranged by Signum Quartet's viola player, Xandi van Dijk.
RTÉ lyric fm, Saturday 25th June, 10pm-1am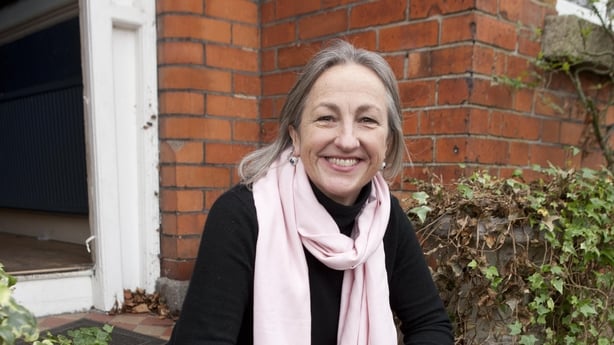 ---
THE HAMILTON SCORES
Let the Hamilton Scores become one of your regular weekend fixtures as George kicks off an unbeatable line-up of musical greats and tales from his travels.
RTÉ lyric fm, Sunday 26th June, 10am-1pm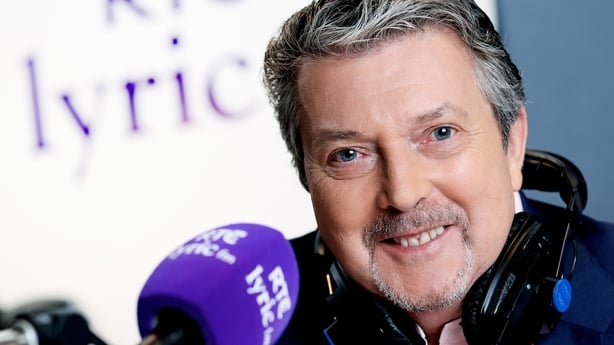 ---
THE LYRIC FEATURE
Here Be Dragons
Medieval mapmakers supposedly marked the phrase 'Here be Dragons' on their maps to indicate the uncharted territories of the world where unforeseen perils might await the explorer. Today, it's considered a wry warning, a byword for all those roads you shouldn't go down, the things you really don't want to talk about because, well, that way danger lies. This week's Lyric Feature is a story of maps and dragons in a world where there is little or no uncharted territory left; where Google maps and GPS plot our every step. And there are no monsters? The programme considers our relationship with maps in this moment, as technology radically alters how we now navigate the world. It takes us from Ireland to Italy, New York to Australia's Northern Territory, from the past to an imagined future. With testimony from way finders, migrant artists and detectives our faith in maps is challenged as we explore how maps frame our perspective of other people and places and ask if maps can ever present a neutral undistorted view, especially now, as climate crisis, war and pandemic redraw everything.
Presenter: Mary Brophy
Producer: Neal Boyle
An IWR media production for RTÉ lyric fm made with funding from the Broadcasting Authority of Ireland's Sound and Vision funding scheme.
RTÉ lyric fm, Sunday 26th June, 6pm-7pm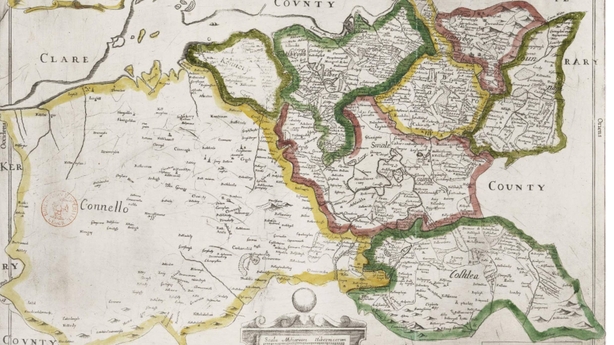 ---
THE SINGERS UPFRONT
Frank Sinatra
Frank Sinatra became an iconic pop singer in the 1940s, eliciting the kind of fan hysteria that wasn't seen again until Elvis Presley and the Beatles. He succeeded, as many didn't, to weather the advent of rock 'n' roll, going on to become widely popular as a singer in the middle ground of public taste. Tonight's programme concentrates on the less well-known material, sampling his huge output during the 1940s.
(First broadcast in 2012)
RTÉ lyric fm, Sunday 26th June, 9pm-10pm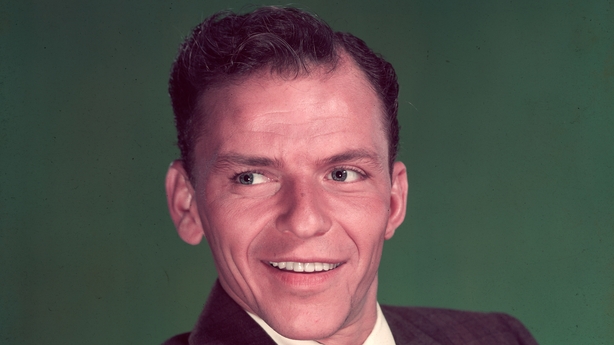 ---
NIALL CARROLL'S CLASSICAL DAYTIME
Niall Carroll plays music from the heart of the classical repertoire. At midday each day Niall chooses his Five of a Kind. This week we'll hear five pieces by the pianist composer George Gershwin whose work often found that elusive sweet spot between the classical and the popular.
RTÉ lyric fm, Monday 27th June, 10am-1pm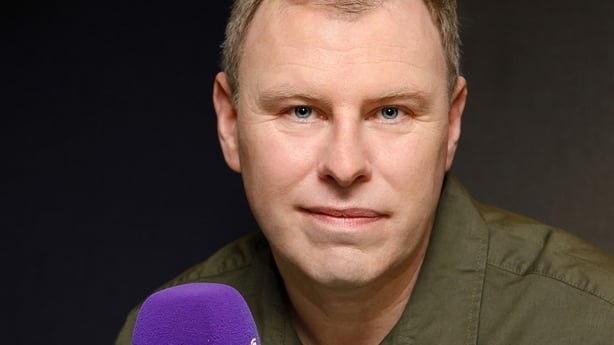 ---
THE FULL SCORE WITH LIZ NOLAN
For today's Full Score concert we make our first visit of the year to Bantry for the West Cork Chamber Music Festival to hear the Signum Quartet performing quartets by Haydn.
Haydn Quartet in E flat Op.20/1
Haydn Quartet in C major Op. 20/2
Signum Quartet
RTÉ lyric fm, Monday 27th June, 1pm-4pm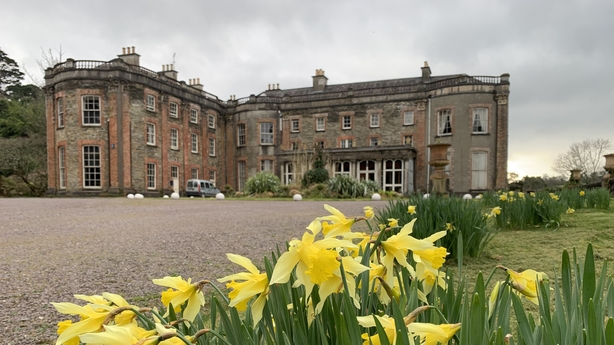 ---
THE FULL SCORE WITH LIZ NOLAN
Today's Full Score concert comes live from the stage of the National Concert Hall, Dublin and will be presented by George Hamilton, as Aebh Kelly joins the National Symphony Orchestra and conductor, Jonathan Bloxham.
Rossini: Overture The Barber of Seville
Rossini: Una voce poco fa The Barber of Seville
Mozart: Ah scostati! Smanie Implacabili Cosi fan tutte
Verdi: PreludioUn ballo in maschera
Schubert: Rosamunde Entr'acte After Act III Andantino
Meyerbeer: Nobles seigneurs, salut! Les Huguenot
Saint-Saens: Baccanale from Sampson & Delilah
Jonathan Bloxham, conductor
Aebh Kelly, mezzo soprano
National Symphony Orchestra
RTÉ lyric fm, Tuesday 28th June, 1pm-4pm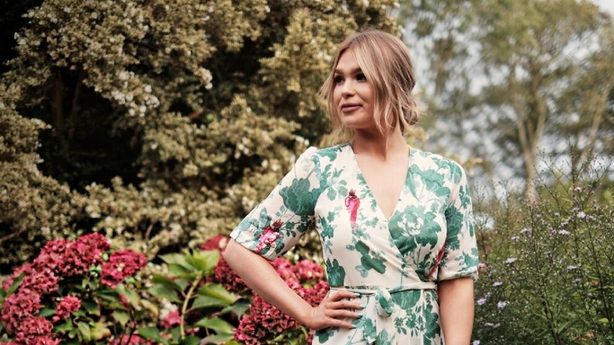 ---
MARTY IN THE MORNING
Join the dawn chorus with Marty for your morning wake-up call with music, competitions and news and weather.
RTÉ lyric fm, Wednesday 29th June, 7am-10am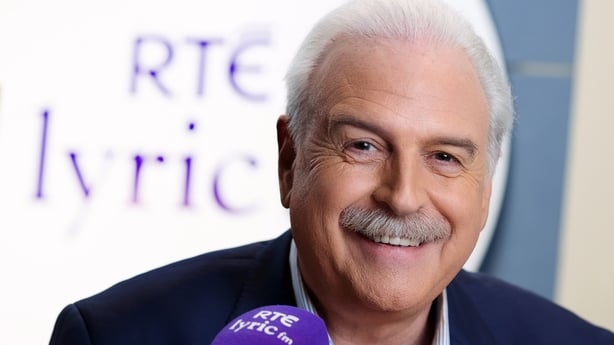 ---
MYSTERY TRAIN WITH JOHN KELLY
Mystery Train is a nightly journey through the many wonders of recorded music - from its vintage glories to the latest sounds. Essential listening for the discerning music fan.
RTÉ lyric fm, Thursday 30th June, 7pm-9pm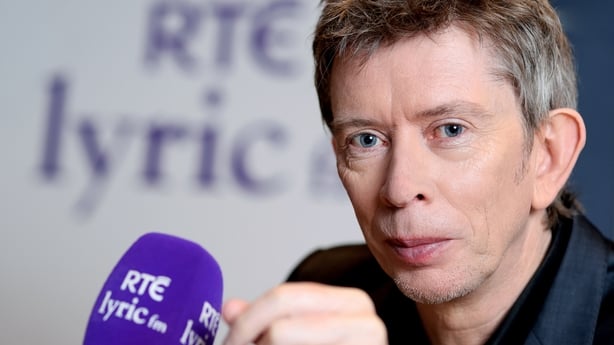 ---
LORCAN MURRAY'S CLASSIC DRIVE
Broadcasting live daily Monday to Friday evenings from our Limerick studios, Lorcan Murray presents RTÉ lyric fm's flagship show, Classic Drive. Lorcan brings you the perfect musical soundtrack, wherever you are, sharing a feast of music with both the curious and the knowledgeable and featuring listeners own choices.Included in this musical feast are the latest news and sports updates and tips for what's on where you are. There, for one and all, Lorcan's with you all the way.
RTÉ lyric fm, Friday 1st July, 4pm-7pm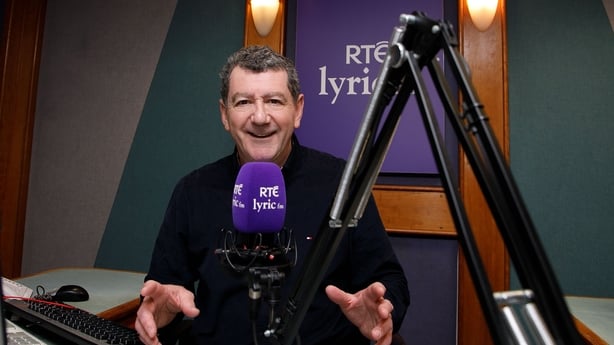 ---
RTÉ LYRIC LIVE: WEST CORK CHAMBER MUSIC FESTIVAL
Join Paul Herriott as he presents tonight's concert from the West Cork Chamber Music Festival 2022. From the wonderful setting of Bantry House The Doric Quartet will perform Mozart's penultimate quartet, part of an uncompleted set he wrote on commission from the cello-playing King Friedrich Wilhelm II of Prussia. Also, on the programme is a Cello Sonata by Shostakovich written while the composer was in his twenties, and the concert concludes with a festival with the Irish Premiere of Brett Dean's Imaginary Ballet
RTÉ lyric fm, Friday 1st July, 7pm-10pm