MOVIES AND MUSICALS WITH AEDÍN GORMLEY
Join Derek Mooney as he explores the world of music from the movies and the musicals.
RTÉ lyric fm, Saturday 4th June, 1pm-4pm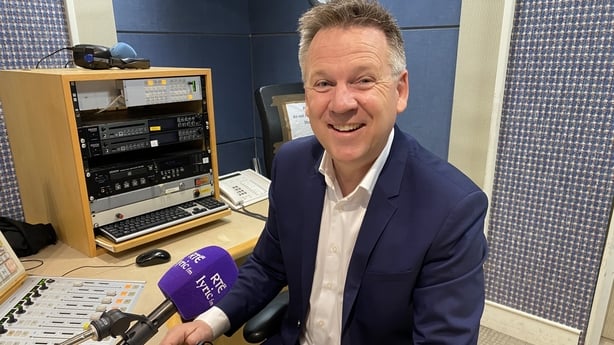 ---
OPERA NIGHT WITH PAUL HERRIOTT
The Metropolitan Opera, New York presents Hamlet by Brett Dean
When Australian composer Brett Dean's Hamlet had its world premiere at the Glyndebourne Festival in 2017, The Guardian declared, 'New opera doesn't often get to sound this good ... Shakespeare offers a gauntlet to composers that shouldn't always be picked up, but Dean's Hamlet rises to the challenge'.
Now, this riveting contemporary masterpiece arrives at the Met, with Neil Armfield, who directed the work's premiere, bringing his acclaimed staging to New York. Many of the original cast members have followed, including tenor Allan Clayton in the title role. Nicholas Carter makes his Met debut conducting a remarkable ensemble, which also features soprano Brenda Rae as Ophelia, mezzo-soprano Sarah Connolly as Gertrude, baritone Rod Gilfry as Claudius, and bass-baritone John Relyea as the ghost of Hamlet's father.
RTÉ lyric fm, Saturday 4th June, 7pm-10pm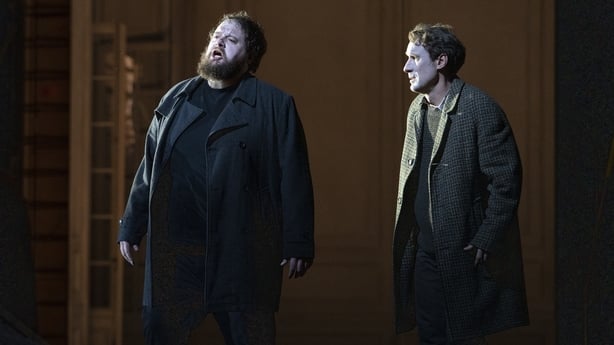 ---
VESPERTINE WITH ELLEN CRANITCH
In 2021, harpist extraordinaire, Yolanda Kondonassis commissioned fifteen composers to write pieces for solo harp, of about five minutes in length. They had to take as inspiration, the Earth, and the challenge of preserving it. The result is a beautiful collection of miniatures, some dark and intense, some light-filled and buoyant, but all committed to our beautiful planet, its immense power, and its fragility. Five Minutes For Earth is my album of the week on Vespertine. 2022 is also the fiftieth anniversary of the environmentally prophetic film Silent Running, and today is the birthday of its star Bruce Dern. We hear some selections from the soundtrack by P.D.Q. Bach.
RTÉ lyric fm, Saturday 4th June, 10pm-1am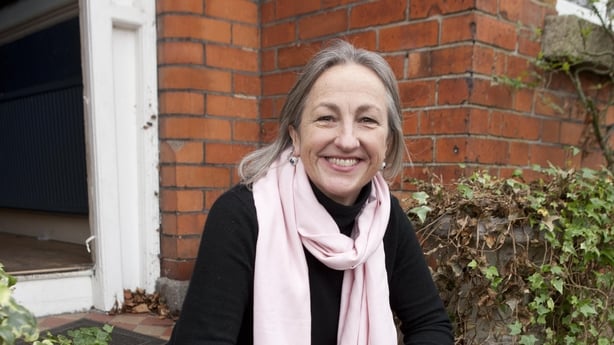 ---
AEDÍN GORMLEY'S SUNDAY MATINÉE
David Brophy presents a selection of music for your Sunday afternoon.
RTÉ lyric fm, Sunday 5th June, 1pm-4pm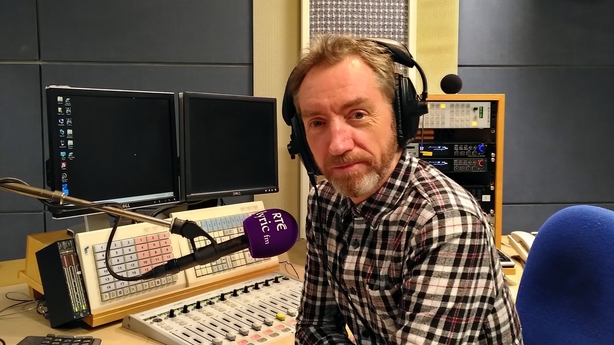 ---
THE LYRIC FEATURE
From Kingstown to Dun Laoghaire
Gerald Dawe first moved to Dun Laoghaire in 1989 and over the years has written poems that were inspired by the town's history, its streetscapes and its location on the southside of Dublin Bay. In From Kingstown to Dun Laoghaire he meets friends and neighbours to explore their evolving impressions of Dun Laoghaire, charting along the way some of the social changes the town has undergone from its 'Kingstown' past to its multicultural present.
Along the way he meets broadcaster Brendan Balfe, literary agent Jonathan Williams, writer Melatu-Uche Okorie, artist Eimear O' Connor and librarian and historian Marian T. Keyes.
Throughout the programme Gerald Dawe reads poems from various poetry collections (published by The Gallery Press) which have been inspired over the years by living in Dun Laoghaire.
From Kingstown to Dun Laoghaire is a Rockfinch production for RTÉ lyric fm. Sound supervision by Tinpot Productions.
The programme was funded by the Broadcasting Authority of Ireland from the Television Licence Fee.
Presenter: Gerald Dawe
Producer: Claire Cunningham
Producer for RTÉ lyric fm: Eoin O Kelly
RTÉ lyric fm, Sunday 5th June, 6pm-7pm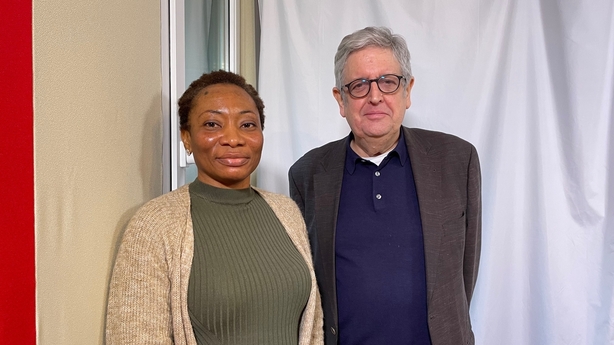 ---
---
NIALL CARROLL'S CLASSICAL DAYTIME
Niall Carroll plays music from the heart of the classical repertoire. At midday each day Niall chooses his Five of a Kind. This week we'll hear five pieces by the Irish composer pianist John Field.
RTÉ lyric fm, Monday 6th June, 10am-1pm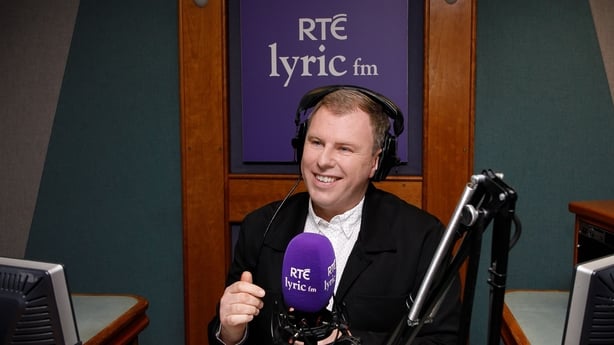 ---
THE FULL SCORE WITH LIZ NOLAN
We go travelling with Mozart on today's Full Score with a concert by the Irish Chamber Orchestra. Renowned actor, Stephen Brennan reads from Mozart's entertaining correspondence interspersed with music from Mozart's travels. Liz Nolan presents a showcase of unabridged musical masterworks, featuring live recordings of Irish and international performers, plus selections from the latest CD releases.
Mozart: Overture Mitridate
Boccherini: Minuet in E-major Op.11 No. 5
Mozart: Symphony No.45 in D, K.95
Mozart: Andante from Symphony No. 38 KV 504 Prague
Kraft: Concerto for Cello and Orchestra in C major, Op. 4
Irish Chamber Orchestra
István Várdai, Director/Cello
Stephen Brennan, Narrator
RTÉ lyric fm, Tuesday 7th June, 1pm-4pm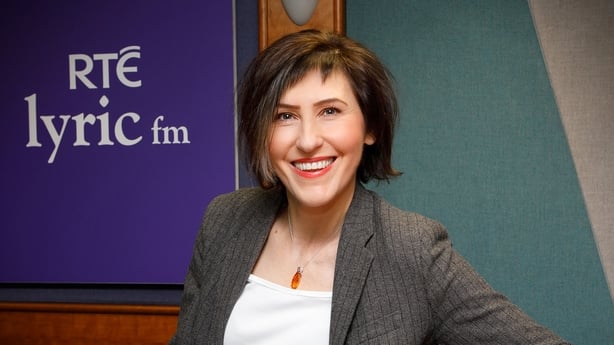 ---
LORCAN MURRAY'S CLASSIC DRIVE
Broadcasting live daily Monday to Friday evenings from our Limerick studios, Lorcan Murray presents RTÉ lyric fm's flagship show, Classic Drive. Lorcan brings you the perfect musical soundtrack, wherever you are, sharing a feast of music with both the curious and the knowledgeable and featuring listeners own choices. Included in this musical feast are the latest news and sports updates and tips for what's on where you are. There, for one and all, Lorcan's with you all the way.
RTÉ lyric fm, Wednesday 8th June, 4pm-7pm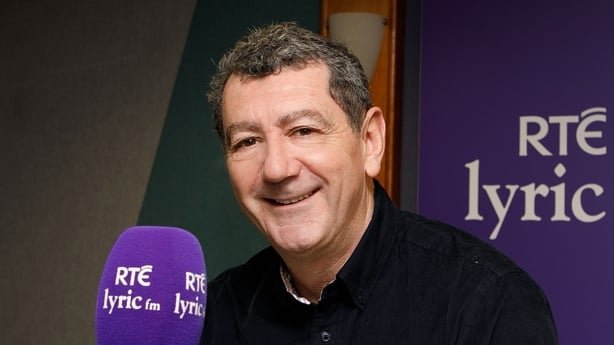 ---
MARTY IN THE MORNING
Marty is joined this morning by Rosetta Cucchi, Artistic Director of Wexford Festival Opera. Rosetta shares her plans for the ongoing 70th anniversary celebrations running from the last festival to the next, and previews this year's festival, entitled 'Magic & Music'.
RTÉ lyric fm, Thursday 9th June, 7am-10am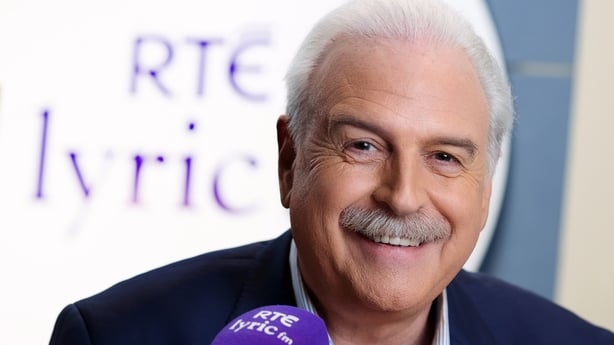 ---
---
RTÉ LYRIC LIVE
Paul Herriott presents this evening's concert recorded as part of the annual Féile at the Skellig Six18 Distillery and the Daniel O'Connell Summer School 2021, tenor Gavan Ring led a gala concert of some of the greatest and most iconic music from the O'Connell era. The concert will include works by Mozart, Beethoven, Clara Schumann, Thomas Moore, Donizetti. Gavan is joined by cellists Siún Milne and Aoife Nic Athlaoich, violinist and violist Liz Leonard and Siúbhan Ní Ghríofa, soprano Nicola Ring and pianist Fiachra Garvey.
RTÉ lyric fm, Friday 10th June, 7pm-10pm