MOVIES AND MUSICALS WITH AEDÍN GORMLEY
'Life is like a box of chocolates. You never know what you're gonna get.' - Forrest Gump.
The same could be said for Movies and Musicals! Great soundtracks this afternoon from three films directed by Robert Zemeckis, Forrest Gump, Back to the Future and Who Framed Roger Rabbit. We'll remember Saoirse Ronan in Lady Bird, Fred Astaire in The Bandwagon and Hugh Jackman in the stage version of Oklahoma!
RTÉ lyric fm, Saturday 14th May, 1pm-4pm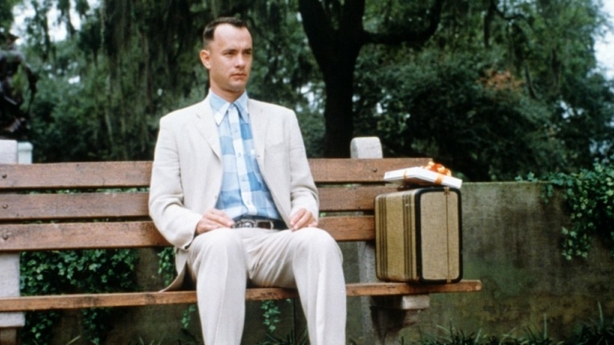 ---
OPERA NIGHT WITH PAUL HERRIOTT
The Metropolitan Opera, New York presents Wagner's Die Meistersinger von Nurnberg
Wagner's sublime comedy takes the Met stage for the first time in seven years. Antonio Pappano conducts an unbeatable cast led by renowned baritone Michael Volle as the wise cobbler Hans Sachs and sensational soprano Lise Davidsen-returning triumphantly following her rapturously hailed 2019 company debut-as Eva. Tenor Klaus Florian Vogt and baritone Johannes Martin Kränzle join them as Walther von Stolzing and Beckmesser.
RTÉ lyric fm, Saturday 14th May, 7pm-10pm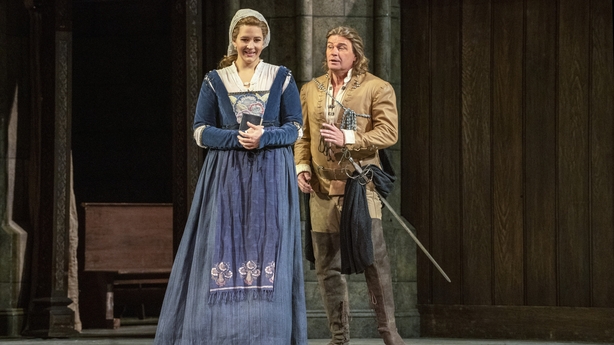 ---
AEDÍN GORMLEY'S SUNDAY MATINÉE
Aedín includes a selection of recordings by The Brodsky Quartet who are celebrating their 50th anniversary this year and includes works by Bach, Beethoven and Elgar. In our concert, Robert Schumann's Symphony No. 3 in E flat and Beethoven's Sonata No. 6 in F played by Ukrainian pianist Yuri Kot.
RTÉ lyric fm, Sunday 15th May, 1pm-4pm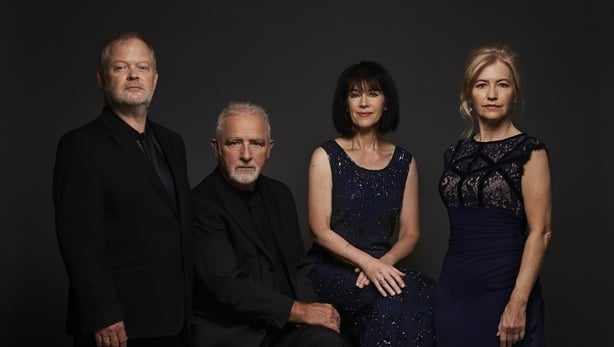 ---
THE LYRIC FEATURE
Mother's Blood, Sister Songs
Acclaimed Irish composer Linda Buckley has a personal and professional affinity to Iceland and in this radio series she teams up with documentary maker Helen Shaw to trace the connections between the two places, in story and song. The Icelandic female line goes directly back to Gaelic women, mostly taken as slaves, by Norwegian Vikings who settled the land over a thousand years ago. In this evocative music led documentary Buckley and Shaw travel to Iceland to hear its stories and listen to its singers.
Episode 2: Sister Songs
In the second of two programmes composer Linda Buckley and producer Helen Shaw explore what connects Ireland and Iceland in story, song and music. They meet musician Arhildur Valgardóttir who performs as 'Adda' and find out why the organ and choirs are at the heart of music making and song in Iceland. Cellist Kristín Lárusdóttir shows the innovative nature of Icelandic music, crossing from classical to electronica, while harpist Katie Buckley with the Iceland Symphony Orchestra, at the magnificent Harpa concert hall in Reykjavik, shares her journey from Atlanta, Georgia to making a home in Iceland. Finally they meet up a real Melkorka, Melkorka Ólafsdóttir, a flautist with the
orchestra, who traces her genealogy back to the first Melkorka, that slave princess of the Sagas. As she is due to give birth she shares a poem she has written about her ancestor and that sense that Icelandic women are connecting with the story and legacy of their slave Irish motherhood.
Production team: Linda Buckley, Helen Shaw, John Howard
Audio Mix: Pearse Ó Caoimh
An Athena Media Production (Ireland) for RTE lyric fm, funded by the Broadcasting Authority of Ireland from the Television Licence Fee.
(First broadcast January 2020)
RTÉ lyric fm, Sunday 15th May, 6pm-7pm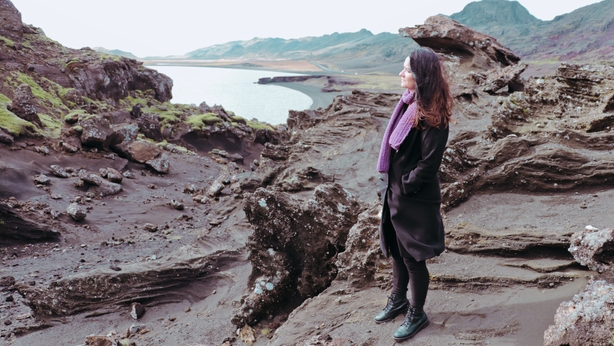 ---
NIALL CARROLL'S CLASSICAL DAYTIME
Niall Carroll plays music from the heart of the classical repertoire. At midday each day Niall chooses his Five of a Kind. This week we'll hear five movements from Mozart's Piano Concertos.
RTÉ lyric fm, Monday 16th May, 10am-1pm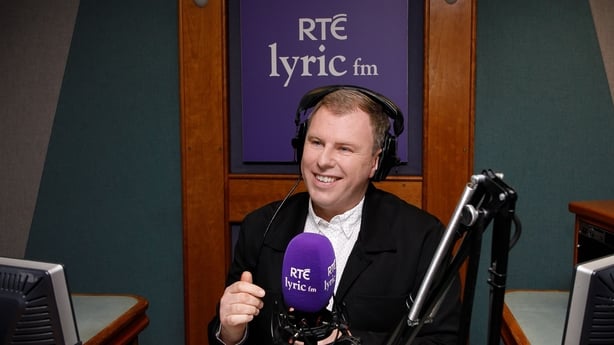 THE FULL SCORE WITH LIZ NOLAN
For his final concerts as Principal Conductor, Jörg Widmann continues to celebrate the music of Mozart alongside two of his own compositions. Mozart's opera Cosi fan Tutte Overture is an example of Mozart's precocious genius and his Linz Symphony was written in just four days. In between, Widmann's Oboe Concerto, dedicated to Heinz Holliger, sees ICO Principal, Daniel Bates take centre-stage and his expressive Petite Suite for Flute, puts the spotlight on ICO flautist Fiona Kelly. Liz Nolan presents a showcase of unabridged musical masterworks, featuring live recordings of Irish and international performers, plus selections from the latest CD releases.
Mozart: Overture Cosi fan tutte K.588
Widmann: Oboe concerto
Widmann: Petite Suite for Flute
Mozart Symphony No. 36 in C major Linz, K. 425
Irish Chamber Orchestra
Jörg Widmann Director/Clarinet
Daniel Bates, Oboe
Fiona Kelly, Flute
RTÉ lyric fm, Tuesday 17th May, 1pm-4pm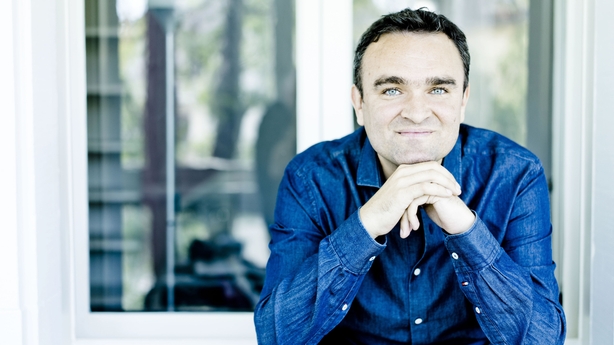 ---
MARTY IN THE MORNING
Join Marty as he takes the chill out of your early mornings with music, news, weather and travel updates
RTÉ lyric fm, Wednesday 18th May, 7am-10am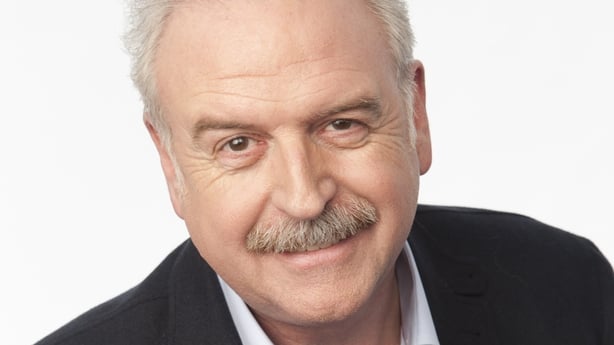 ---
LORCAN MURRAY'S CLASSIC DRIVE
Broadcasting live daily Monday to Friday evenings from our Limerick studios, Lorcan Murray presents RTÉ lyric fm's flagship show, Classic Drive. Lorcan brings you the perfect musical soundtrack, wherever you are, sharing a feast of music with both the curious and the knowledgeable and featuring listeners own choices. Included in this musical feast are the latest news and sports updates and tips for what's on where you are. There, for one and all, Lorcan's with you all the way.
RTÉ lyric fm, Thursday 19th May, 4pm-7pm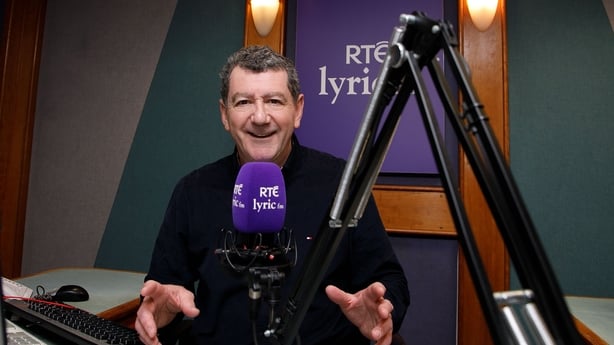 ---
THE FULL SCORE WITH LIZ NOLAN
The Ukrainian chamber orchestra 'Kyiv Soloists' is teaming up with the Basel Chamber Orchestra to take a stand against the current war in Ukraine.
The sixteen musicians from Ukraine were on a tour of Italy when war broke out in their homeland. The Ukrainian-Swiss solo horn player of the KOB, Konstantin Timokhine, is in constant contact with his colleagues during these difficult days and has invited the ensemble to a joint solidarity concert on behalf of the Basel Chamber Orchestra. Among others, works by Mozart's contemporary Maxim Beresovsky and the country's best-known contemporary composer, Valentin Silvestrov, will be heard. Liz Nolan presents a showcase of unabridged musical masterworks, featuring live recordings of Irish and international performers, plus selections from the latest CD releases.
RTÉ lyric fm, Friday 20th May, 1pm-4pm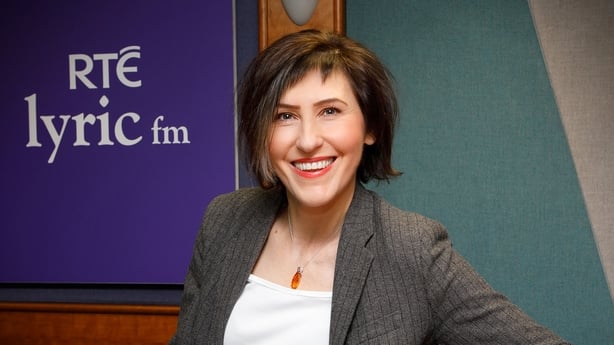 ---
RTÉ LYRIC LIVE: NATIONAL SYMPHONY ORCHESTRA
Paul Herriott hosts this concert live from the National Concert Hall with Gerhard Markson conducting the National Symphony Orchestra and Chorus in Brahms' German Requiem
Clara Schumann: Piano Concerto
Brahms: Ein deutsches Requiem
Erhard Markson (conductor)
Alexandra Dariescu (piano)
Jennifer Davis (soprano)
Ben McAteer (baritone)
National Symphony Chorus
Gerhard Markson (conductor)`
RTÉ lyric fm, Friday 20th May, 7pm-10pm