MOVIES AND MUSICALS WITH AEDÍN GORMLEY
Happy Birthday Barbra! Aedín celebrates the 80th Birthday of Barbra Streisand tomorrow with a selection of her greatest musicals moments in Funny Girl, The Way we Were, Hello Dolly and more! It's quite a week for Birthdays, we also salute Shirley MacLaine, Jack Nicholson and Al Pacino who will blow out an extra candle on their cakes this week.
RTÉ lyric fm, Saturday 23rd April, 1pm-4pm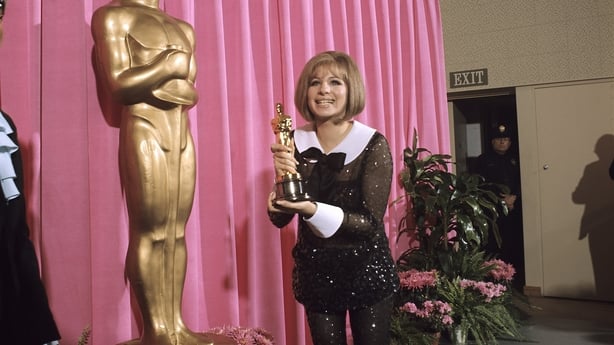 ---
OPERA NIGHT WITH PAUL HERRIOTT
The Metropolitan Opera, New York presents Gershwin's Porgy and Bess
One of America's favourite operas returns to the Met for the first time in nearly 30 years. James Robinson's stylish production transports audiences to Catfish Row on the Charleston waterfront, vibrant with the music, dancing, emotion, and heartbreak of its inhabitants. 'If you're going to stage Gershwin's opera, this is how,' raved the Guardian when the new production premiered in London in 2018. David Robertson conducts a dynamic cast, featuring the sympathetic duo of Eric Owens and Angel Blue in the title roles and an all-star ensemble that includes Janai Brugger, Latonia Moore, Denyce Graves, Frederick Ballentine, Alfred Walker, and Donovan Singletary.
RTÉ lyric fm, Saturday 23rd April, 7pm-10pm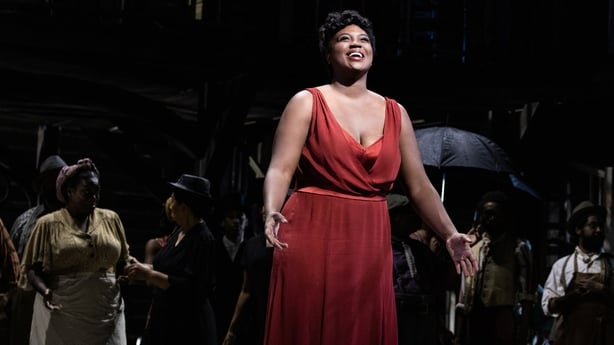 ---
VOX NOSTRA WITH VLAD SMISHKEWYCH
Music history is full of people who have shaken and stirred society with their musical offerings as well as their personalities. But while Giovanni Battista Martini may have been more tame than some of the composers of his time - and known as much for his abundant music collection (17,000 volumes!) as for his prolific compositional output - his wisdom and experience were known far and wide throughout Italy and much of Europe. Leopold Mozart consulted with him about his talented children, and Martini was teacher to an international cadre of accomplished composers, from the Bohemian Josef Myslivecek, to the Ukrainian Maksym Berezovsky, and even Johann Christian Bach. Born on such a day as this back in 1706, he left many theoretical and historical volumes, as well as copious amounts of sacred music in particular. We'll sample some of Martini's music and toast his students' work as well-alongside Pasqualini, Cabanilles, Handel, Lawes, and more.
RTÉ lyric fm, Sunday 24th April, 7am-10am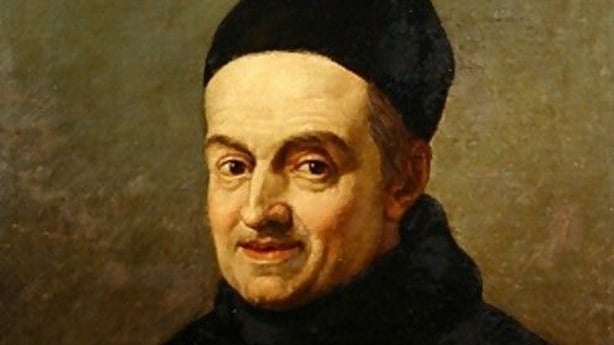 ---
THE LYRIC FEATURE
Unearthing Slow Airs
Unearthing Slow Airs sets off on a journey to four corners of Ireland to uncover details about the life of the Irish slow air at their places of origin, from then til now. As so much of the traditional language and musical history in Ireland is passed down orally, we often rely on stories and folklore to direct us to information, yet this can be scattered or confused, and even lost. Four distinctive airs are the template for this exploration - Sliabh Geal gCua, Paddy's Rambles through the Park, Anach Chuain and Beauty Deas on Oilean. This search aims to discover if their melodies and meanings are still as true to their roots and landscape as they once were, or has passing time morphed them into completely different pieces of music. In pursuit of greater context and clarity, fiddle player Áine Gallagher meets local musicians and historians in areas including Sliabh gCua, Glenties, Annaghdown & the Great Blasket Island, which provide the historical and cultural fabric for the most intriguing melodies from Ireland. (Photo - Brendan Begley playing Beauty Deas an Oileáin)
Presented and produced by Áine Gallagher. An Áine Gallagher production for RTÉ lyric fm made with funding from the Broadcasting Authority of Ireland from the television license fee.
Producer for RTÉ lyric fm: Eoin O Kelly
Production Coordinator: Peter Curtin
RTÉ lyric fm, Sunday 24th April, 6pm-7pm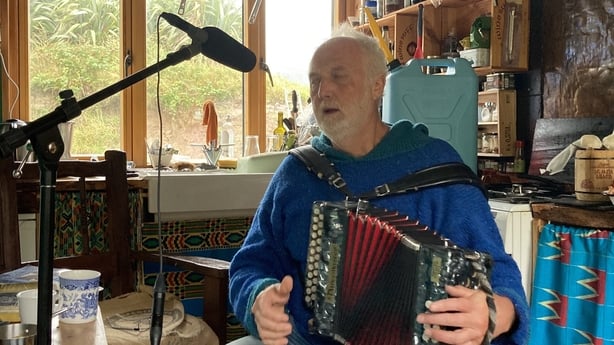 ---
NIALL CARROLL'S CLASSICAL DAYTIME
Niall Carroll plays music from the heart of the classical repertoire. At midday each day Niall chooses his Five of a Kind. This week Niall chooses five contemporary works to get us in the mood for New Music Dublin which takes place across twenty five Dublin City locations from the 28th of April to the 1st of May.
RTÉ lyric fm, Monday 25th April, 10am-1pm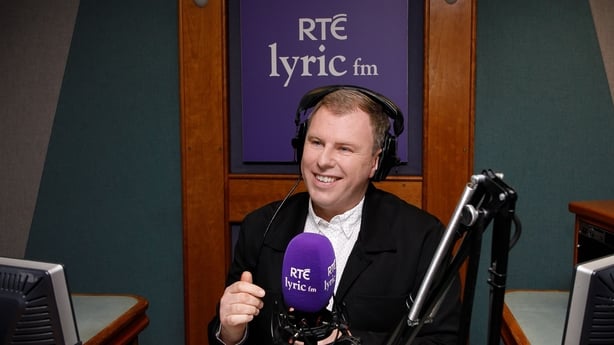 ---
THE FULL SCORE WITH LIZ NOLAN
Jörg Widmann signs off as Principal Conductor of Irish Chamber Orchestra after a decade long tenure and in advance of his final concerts, we'll hear their performance of Mozart's final symphonies. Symphony No. 39 is gentle and buoyant. The melancholic Symphony No 40, adored by audiences, reflects Mozart's struggles and his popular Jupiter Symphony reflects the invincible spirit that drove him to succeed against all odds. Liz Nolan presents a showcase of unabridged musical masterworks, featuring live recordings of Irish and international performers, plus selections from the latest CD releases. (photo (c) Marco Borggreve)
Mozart: Symphony No. 39 in E-flat Major, K. 543
Mozart: Symphony No. 40 in G minor, K.550
Mozart: Symphony No. 41 in C major, K. 551 Jupiter
Jörg Widmann Director/Clarinet
Irish Chamber Orchestra
RTÉ lyric fm, Tuesday 26th April, 1pm-4pm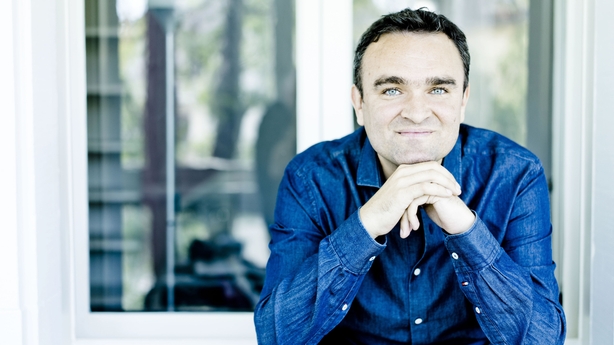 ---
MARTY IN THE MORNING
Join Marty as he takes the chill out of your early mornings with music, news, weather and travel updates
RTÉ lyric fm, Wednesday 27th April, 7am-10am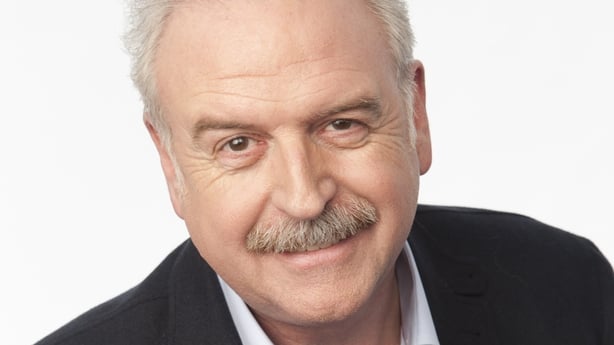 ---
THE FULL SCORE WITH LIZ NOLAN
Radiance and Light in our concert today as we hear music by Chevalier de Saint-Georges, Chopin and Haydn performed by the Minnesota Orchestra under conductor Osmo Vänskä. We'll also be looking forward to New Music Dublin on the Full Score with music from Irish contemporary composers Úna Monaghan, Benedict Schlepper-Connolly, Frank Corcoran and Linda Buckley. Liz Nolan presents a showcase of unabridged musical masterworks, featuring live recordings of Irish and international performers, plus selections from the latest CD releases.
RTÉ lyric fm, Thursday 28th April, 1pm-4pm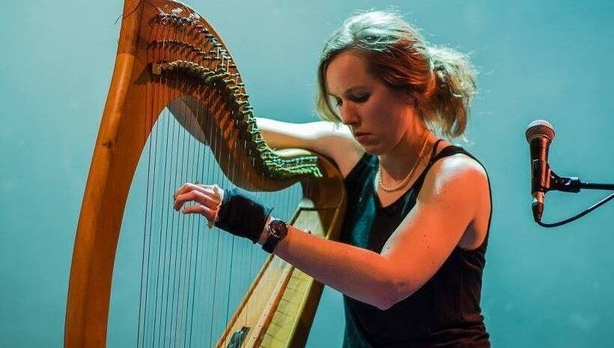 ---
LORCAN MURRAY'S CLASSIC DRIVE
Broadcasting live daily Monday to Friday evenings from our Limerick studios, Lorcan Murray presents RTÉ lyric fm's flagship show, Classic Drive. Lorcan brings you the perfect musical soundtrack, wherever you are, sharing a feast of music with both the curious and the knowledgeable and featuring listeners own choices. Included in this musical feast are the latest news and sports updates and tips for what's on where you are. There, for one and all, Lorcan's with you all the way.
RTÉ lyric fm, Friday 29th April, 4pm-7pm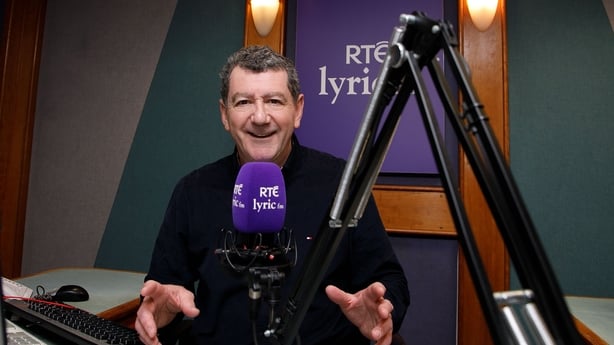 ---
RTÉ LYRIC LIVE: NEW MUSIC DUBLIN
Paul Herriott is joined by festival director John Harris as they bring us this evening's concert from New Music Dublin featuring Ensemble Interforma and the National Symphony Orchestra
Bastien David: L'impatiente (Irish Premiere)
David Fennessy Panopticon (Irish Premiere)
Ensemble Interforma
Louis Andriessen Anachronie I (Irish Premiere)
Benjamin Dwyer In Memoriam Maharishi Mahesh Yogi (Irish Premiere)
Rebecca Saunders Alba (Irish Premiere)
National Symphony Orchestra
Stefan Asbury (conductor)
Marco Blaauw (trumpet)
RTÉ lyric fm, Friday 29th April, 7pm-10pm