DAYBREAK WITH EVONNE FERGUSON
Evonne Ferguson will be up with the early birds to ease you into the weekend with her gentle blend of music from across the centuries, plus news and weather. Saturday selections for the day before Easter Sunday include excepts from Bach's St. John Passion. A chance also to hear the lesser-known Miserere in C by Johann Adolf Hasse, a composer who was a generation younger than Bach and who was always in demand and always on the move. And at 9.20 we explore the lesser-known realms of nature on our island in Nature File with ecologist, Anja Murray
Nature File Episode 7 - The Geometry of Flowers (First broadcast May 2018)
Flowers are one of the most obvious displays of colour and geometry in the natural world. The structure of each flower follows a set pattern unique to the genetic coding of their species. This week's Nature File examines the function and form of wild flowers.
RTÉ lyric fm, Saturday 16th April, 7am-10am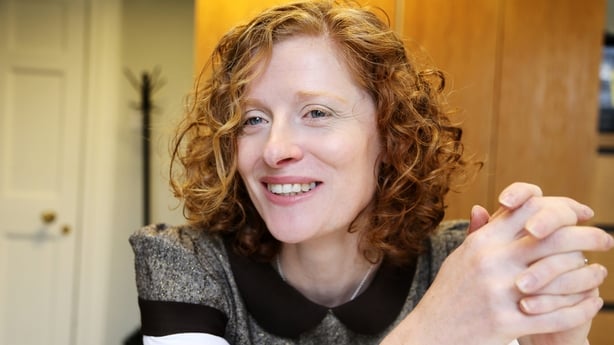 ---
OPERA NIGHT WITH PAUL HERRIOTT
The Metropolitan Opera, New York presents Strauss' Elektra
Soprano Nina Stemme brought down the house when she headlined the premiere of visionary director Patrice Chéreau's 2016 staging of Elektra. Now she returns to Strauss's unhinged heroine, opposite one of today's most in-demand artists, soprano Lise Davidsen, as her sister, Chrysothemis. Donald Runnicles is on the podium for one of opera's most blistering scores, leading a cast that also includes mezzo-soprano Michaela Schuster as Klytämnestra, tenor Stefan Vinke as Aegisth, and bass-baritone Greer Grimsley as Orest.
RTÉ lyric fm, Saturday 16th April, 7pm-10pm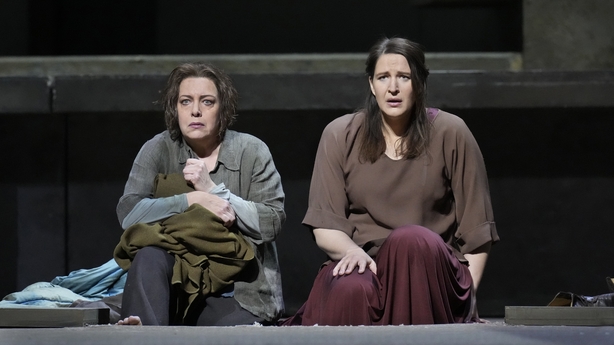 ---
VOX NOSTRA WITH VLAD SMISHKEWYCH
Born on this day in 1683 in the small German town of Krössuln near Leipzig, Johann David Heinichen lived and worked in Dresden, and composed some beautiful sacred works as well as instrumental concerti. For an Easter Sunday treat, Vlad features a recent recording by Jaroslav Thiel with the Ensemble Polyharmonique and the Wroclaw Baroque Orchestra, titled 'Dresden Vespers', reflecting the composer's time spent living and working in what was known as 'Florence on the Elbe', in reference to the German city's cultural riches during the first half of the 18th century. The early music basket is brimming with other treats, including early English, French, and Spanish music, works that bring to the life the biblical themes of Passover, and music from the many lands of the Muslim world, which celebrates Ramadan this month. The Abrahamic traditions enrich this morning's three hours of early music on a special Vox Nostra.
RTÉ lyric fm, Sunday 17th April, 7am-10am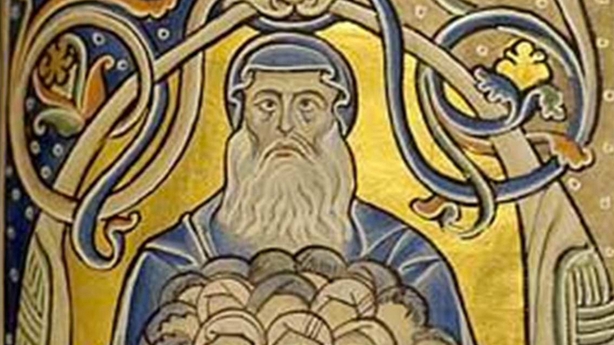 ---
THE LYRIC FEATURE
Sublimer Wishes
Claire Cunningham presents the third episode in the occasional series Sublimer Wishes, telling the stories of three poets whose work has been rediscovered. Sarah Prescott introduces us to the life and work of Ellen Taylor. Taylor was born into poverty, worked for a time as a servant, and what
little we know about her is gleaned from a slim book of poems published in 1792. Her work fits into the category of poetry written by the 'labouring classes'. By contrast, Emily Lawless, who lived from 1845 to 1913, was born into wealth and privilege. She was an accomplished scientist who made observations on nature in the Burren that attracted the attention of Charles Darwin. As Dr Seán Hewitt explains, both science and history are strong themes in her poetry. The final poet, Freda Laughton was born in Bristol but lived most of her life in Ireland. We hear first-hand memories of her from her grand-daughter, Jennie McClearn and also get a critical perspective from Jacelyn Allen who wrote about the poet in Irish Women Poets Rediscovered. Emma Penney, who is conducting further research on Laughton's work, talks about the thrill of discovering that a large archive of hundreds of unpublished poems and dozens of stories and diaries exists.
The work of all three poets features in Irish Women Poets Rediscovered edited by Maria Johnston and Connor Linnie, published in 2021 by Cork University Press.
Presented by Claire Cunningham
Sound supervision by Tinpot productions.
A Rockfinch production for RTÉ lyric fm made with funding from the Broadcasting Authority of Ireland from the television license fee.
Producer for RTÉ lyric fm: Eoin O Kelly
Production Coordinator: Peter Curtin
RTÉ lyric fm, Sunday 17th April, 6pm-7pm
---
NIALL CARROLL'S CLASSICAL DAYTIME
Niall Carroll plays music from the heart of the classical repertoire. At midday each day Niall chooses his Five of a Kind. This week Niall chooses five pieces by Edward Elgar.
RTÉ lyric fm, Monday 18th April, 10am-1pm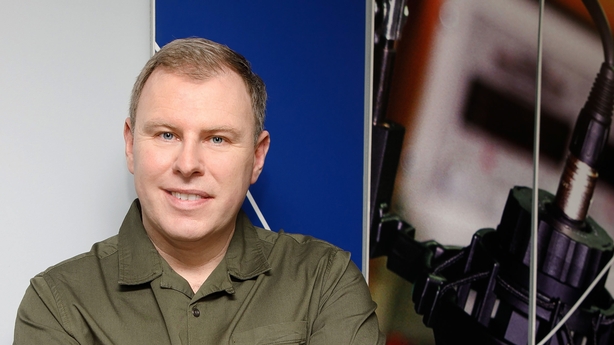 ---
THE FULL SCORE WITH LIZ NOLAN
Shirley Keane presents a joyous Full Score concert featuring the Academy for Ancient Music, Berlin conducted by Justin Doyle. Francesco Durante: Magnificat Henricus Albicastro: Concerto grosso in G minor, Op. 7/5 Handel: Nisi Dominus, HWV 238 Handel: Concerto grosso in F, HWV 315, Op. 3/4 Handel: Dixit Dominus in G minor, HWV 232.
RTÉ lyric fm, Tuesday 19th April, 1pm-4pm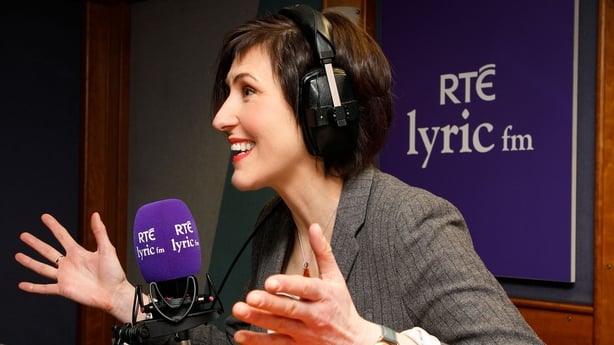 ---
LORCAN MURRAY'S CLASSIC DRIVE
Broadcasting live daily Monday to Friday evenings from our Limerick studios, Lorcan Murray presents RTÉ lyric fm's flagship show, Classic Drive. Lorcan brings you the perfect musical soundtrack, wherever you are, sharing a feast of music with both the curious and the knowledgeable and featuring listeners own choices. Included in this musical feast are the latest news and sports updates and tips for what's on where you are. There, for one and all, Lorcan's with you all the way.
RTÉ lyric fm, Wednesday 20th April, 4pm-7pm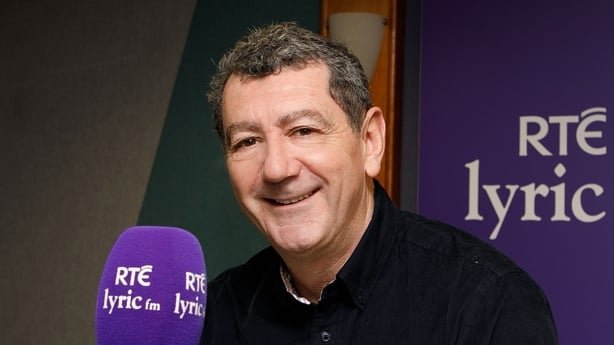 ---
THE FULL SCORE WITH LIZ NOLAN
Shirley Keane presents today's Full Score concert by the Minnesota Orchestra, entitled 'Soaring Strings'. James Ehnes joins the Minnesota Orchestra and conductor Juraj Valcuha for a performance of Prokofiev's 2nd violin concerto. We'll also hear two works by young American composer Jessie Montgomery.
RTÉ lyric fm, Thursday 21st April, 1pm-4pm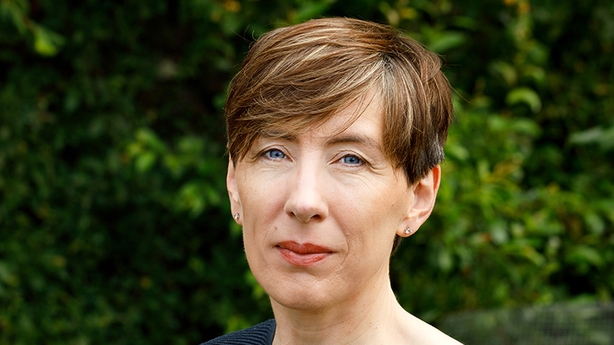 ---
RTÉ LYRIC LIVE: Sweeney with the RTÉ Concert Orchestra
Paul Herriott presents the world broadcast premiere of Sweeney a song cycle composed by Neil Martin based on Seamus Heaney's Sweeney Astray. David Brophy conducts the RTÉ Concert Orchestra with Iarla Ó Lionáird (vocals) and Stephen Rea (narrator). With a text in both English and Irish, Sweeney stems from Heaney's translation of the 7th century Irish saga, Buile Shuibhne, it speaks to issues we continue to grapple with today: the clash between the natural and man-made world, and the role of race, religion and family in how we interact with each other.
Commissioning Producer: Eoin Brady
RTÉ lyric fm, Friday 22nd April, 7pm-10pm