EVELYN GRANT'S WEEKEND DRIVE
Evelyn Grant will feature a host of Irish performers, composers, and artists on the show this St Patrick's weekend plus a selection of recordings from the RTÉ lyric fm label and in this week's episode of Poetry File Sven Kertzchmar reads his poem 'Spring Awakening'.
RTÉ lyric fm, Saturday 19th March, 4pm-6.30pm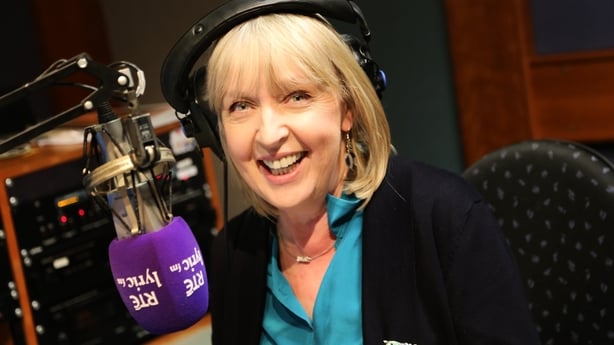 ---
OPERA NIGHT WITH PAUL HERRIOTT
The Metropolitan Opera, New York presents Handel's Rodelinda
A model of virtuosity and versatility, soprano Elza van den Heever further expands her Met repertoire, adding the noble heroine of Handel's grand Baroque drama Rodelinda. Harry Bicket, a champion of the composer's operas, takes the podium to conduct the Met's moving production, which also stars mezzo-soprano Sasha Cooke, countertenors Iestyn Davies and Anthony Roth Costanzo, tenor Paul Appleby, and bass-baritone Adam Plachetka.
RTÉ lyric fm, Saturday 19th March, 7pm-10pm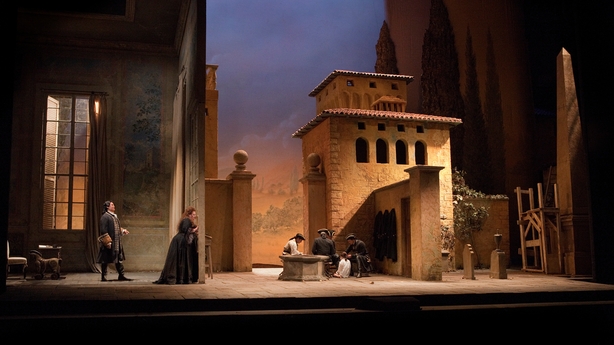 ---
VOX NOSTRA WITH VLAD SMISHKEWYCH
Vlad prepares the table for a feast of historically informed performers and performances on today's programme as he prepares to bring in Early Music Day! Over a decade old, this modern celebration of ancient music is enjoyed throughout the world. Early Music Day always falls on the 21st of March, since it's both Bach's birthday and the spring equinox, so we'll have a double-header theme of joyous music for and about spring, as well as lyrical renditions of music by Papa Bach. Vlad's journey through the centuries will include stops in medieval Portugal, Renaissance Spain, 17th century Holland, 18th century France and even early 19th century Germany. It's all Early Music ahead of Early Music Day, it's all historically informed performance-and it's all on Vox Nostra.
RTÉ lyric fm, Sunday 20th March, 7am-10am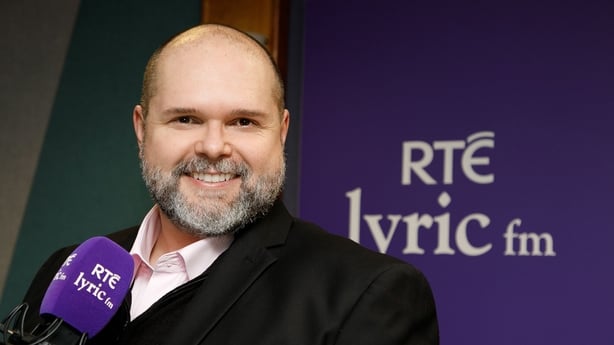 ---
THE LYRIC FEATURE
Ireland's Changing Nature 1/3
Ireland's Changing Nature is a three-part series exploring Ireland's changing landscapes and in particular, how culture has shaped our beliefs and attitudes around the natural world. The series examines the history of the relationship between Ireland's natural environment and the people who have lived here through the ages, featuring an eclectic weaving together of woolly mammoths, hunter gatherers, Bronze Age rituals, Cromwellian settlers, psychology, and future rewilding of mountains and bogs.
Written and presented by Anja Murray and with an original score from cellist and composer Kevin Murphy (of Slow Moving Clouds), this series is about how people and culture have shaped nature in Ireland and how we must now examine these relationships in order to meet the environmental challenges we are facing.
Episode 1 'After the Ice' reveals the succession of plants and animals who lived in the post-glacial Ireland, including woolly mammoths, brown bears, and new discoveries about the first humans to arrive to this island. We explore the lifestyle and culture of the hunter gatherers who lived here for 4000 years, and what we know of their connections with wild nature. The programme ends with the arrival of a new culture with the first farmers heralding a turning point in our changing relationship with nature in Ireland. Original score by Kevin Murphy of Slow Moving Clouds.
Presenter Anja Murray
Producers: Anja Murray and Lenny Antonelli
Original Score: Kevin Murphy
Sound Editing: Julien Clancy
Producer for RTÉ lyric fm: Eoin O Kelly
(First broadcast 12th September 2021)
RTÉ lyric fm, Sunday 20th March, 6pm-7pm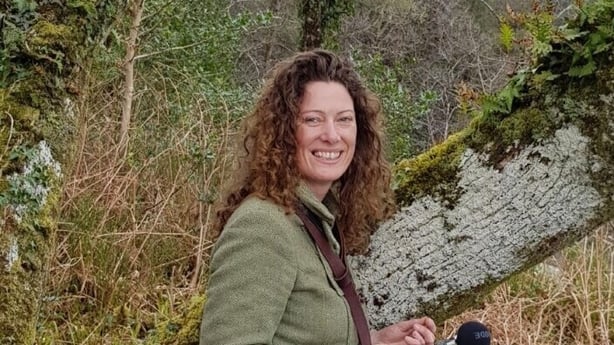 ---
THE FULL SCORE WITH LIZ NOLAN
Our concert today comes from The West Wicklow Festival 'Winter Weekend' with a collaboration between celebrated Irish violinist Mairéad Hickey and Wicklow-born pianist Fiachra Garvey. They present four extraordinary masterpieces for violin and piano, taking their audience from the noble intensity of Brahms' First Violin Sonata to the contrasting darkness and light in Debussy's swansong Sonata. Their programme also includes 'a quarter million miles from the moon' by Irish composer Deirdre McKay and the irresistible drama of Richard Strauss' Violin Sonata. Liz Nolan presents a showcase of unabridged musical masterworks, featuring live recordings of Irish and international performers, plus selections from the latest CD releases.
RTÉ lyric fm, Monday 21st March, 1pm-4pm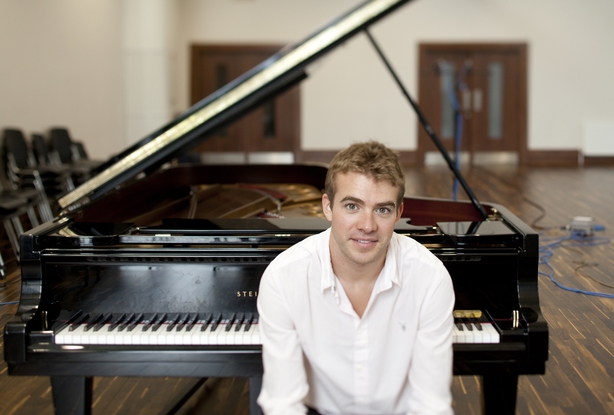 ---
NIALL CARROLL'S CLASSICAL DAYTIME
Niall Carroll plays music from the heart of the classical repertoire. At midday each day Niall chooses his Five of a Kind. This week Niall chooses five works by Hector Berlioz.
RTÉ lyric fm, Tuesday 22nd March, 10am-1pm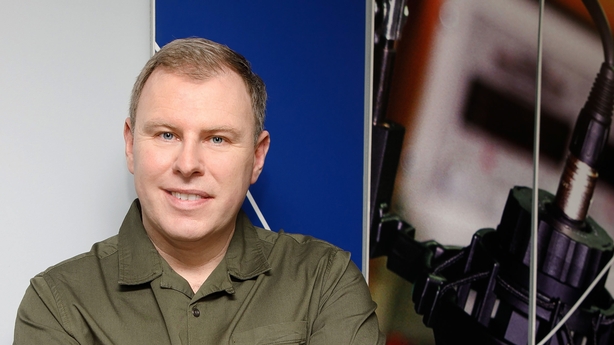 ---
MARTY IN THE MORNING
Join Marty as he takes the chill out of your early mornings with music, news, weather and travel updates
RTÉ lyric fm, Wednesday 23rd March, 7am-10am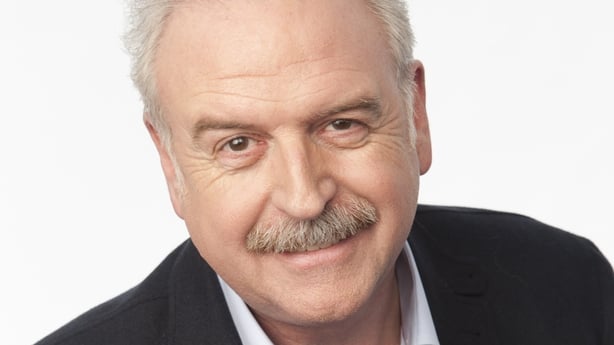 ---
LORCAN MURRAY'S CLASSIC DRIVE
Broadcasting live daily Monday to Friday evenings from our Limerick studios, Lorcan Murray presents RTÉ lyric fm's flagship show, Classic Drive. Lorcan brings you the perfect musical soundtrack, wherever you are, sharing a feast of music with both the curious and the knowledgeable and featuring listeners own choices. Included in this musical feast are the latest news and sports updates and tips for what's on where you are. There, for one and all, Lorcan's with you all the way.
RTÉ lyric fm, Thursday 24th March, 4pm-7pm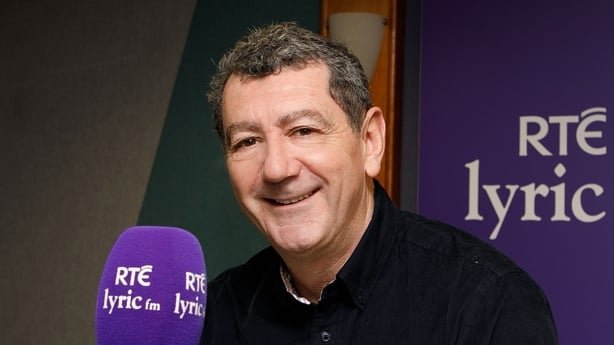 ---
THE FULL SCORE WITH LIZ NOLAN
Our Friday String Quartet concert comes from the National String Quartet Foundation. The Sonoro Quartet is an outstanding young string quartet based in Amsterdam and features Cork violist Séamus Hickey. Their programme will include the premiere performances of 'Murus', a new work by Cork composer and jazz performer Cormac McCarthy. Liz Nolan presents a showcase of unabridged
musical masterworks, featuring live recordings of Irish and international performers, plus selections from the latest CD releases.
RTÉ lyric fm, Friday 25th March, 1pm-4pm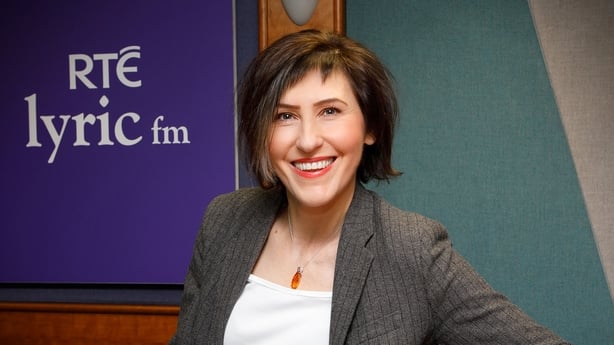 ---
RTÉ LYRIC LIVE: NATIONAL SYMPHONY ORCHESTRA
Paul Herriott hosts this concert live from the National Concert Hall where Leonard Slatkin returns to the podium to conduct the National Symphony Orchestra in Brahms and Mahler and soprano Ailish Tynan sings Schubert
Schubert: Ellen's Song II, 'Huntsman, rest from the chase!' (arr. Brahms)
Brahms/Slatkin: Brahmsiana
Mahler: Symphony No. 4
National Symphony Orchestra
Leonard Slatkin (conductor)
Ailish Tynan (soprano)
RTÉ lyric fm, Friday 25th March, 7pm-10pm