DAYBREAK WITH EVONNE FERGUSON
Evonne will be up with the early birds to ease you into the weekend with her gentle blend of music from across the centuries, plus regular intervals for news and weather.
Join ecologist, Anja Murray, every Saturday morning at 9.20 for Nature File - a celebratory journey to the lesser known realms of nature in Ireland.
Episode 29 - Starling murmurations
During the winter months, starlings gather together at dusk in their thousands, for warmth and safety, dancing together in synchronised splendour. Explore the wonder of starling murmurations on Nature File this Saturday.
RTÉ lyric fm, Saturday 2nd October, 7am-10am
---
OPERA NIGHT WITH PAUL HERRIOTT
Paul Herriott presents Guglielmo Ratcliff by Pietro Mascagni in an RTÉ lyric fm CD recording of the opera from the National Opera House, at Wexford Festival Opera. Tenor Angelo Villari sings the title role, Mariangela Sicilia sings Maria, David Stout sings Count Douglas, Annunziata Vestri sings Margherita, Gianluca Buratto sings MacGregor and Alexandros Tsilogiannis is Lesley, Quentin Hayes is Tom and Sarah Richmond is Willie and Franceso Cilluffo conducts the Orchestra and Chorus of Wexford Festival Opera.
RTÉ lyric fm, Saturday 2nd October, 7pm-10pm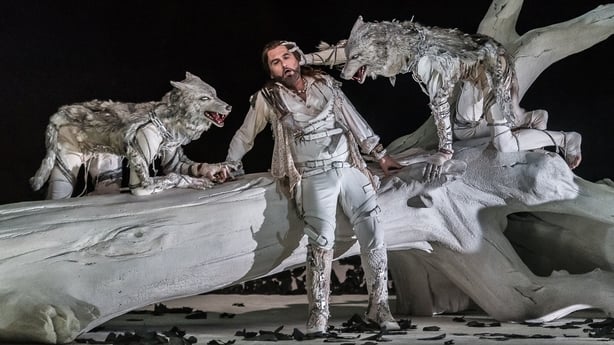 ---
THE LYRIC FEATURE
Edges of Light
Imagine going to bed on a Saturday night and waking up on Sunday, a half hour older than you should be. Well, that's what happened with the Summer Time Act in October 1916 when Ireland's time-keeping was brought into step with Great Britain, losing 24 minutes in the process. Edges of Light with Tola Custy (fiddle), David Power (pipes), Maeve Gilchrist (harp) and Colin Dunne (dance) was a show which takes the concept of this lost time and used it to play with the idea of Time in music, in culture, in life. Ellen Cranitch presents the music of the show interwoven with voices in opposition to the Summer Time Act and reflections by the musicians involved on the nature of collaboration, the passing of time and creativity. This programme was shortlisted for the prestigious Prix Italia award in 2020.
Presenter: Ellen Cranitch
Producer: Eoin Brady
(First broadcast 13th October 2019)
RTÉ lyric fm, Sunday 3rd October, 6pm-7pm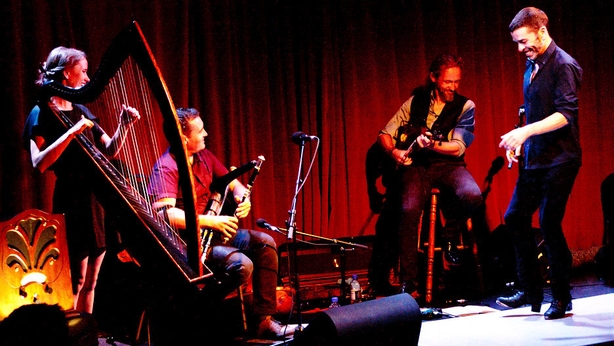 ---
THE LYRIC CONCERT WITH PAUL HERRIOTT - Portraits of Seán Ó Riada - 50th Anniversary Special
Today marks the 50th anniversary of the death of Seán Ó Riada a composer who gave music a dynamic place in a new modern Irish state. David Brophy conducts the RTÉ National Symphony Orchestra for this special concert featuring guests Aoife Ni Bhriain and Mick O'Brien. This concert is presented in partnership with the National Concert Hall and the Arts Council.
RTÉ lyric fm, Sunday 3rd October, 7pm-9pm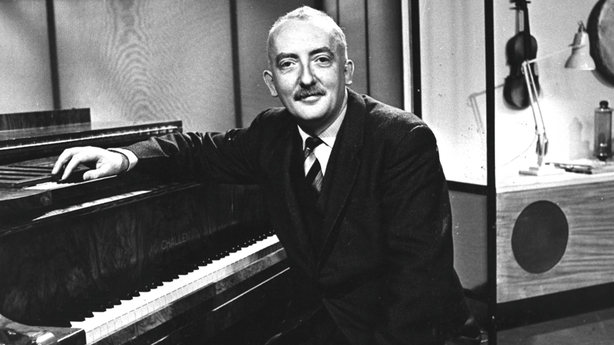 ---
NIALL CARROLL'S CLASSICAL DAYTIME
Niall Carroll plays music from the heart of the classical repertoire. Every day at 12 Niall chooses a piece for his Five of a Kind. This week Niall chooses five pieces played by the violinist Nicola Benedetti.
RTÉ lyric fm, Monday 4th October, 10am-1pm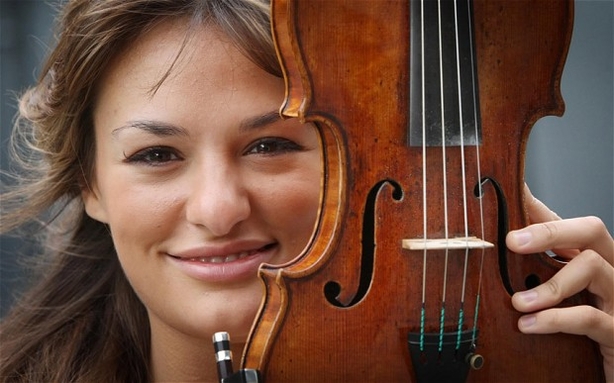 ---
THE FULL SCORE WITH LIZ NOLAN
The Artis Guitar Duo perform baroque and Spanish music for two guitars in a concert recorded in the Lower Orangerie in Weilburg Castle in Germany. Liz Nolan presents a showcase of unabridged musical masterworks, featuring live recordings of Irish and international performers, plus selections from the latest CD releases.
RTÉ lyric fm, Tuesday 5th October, 1pm-4pm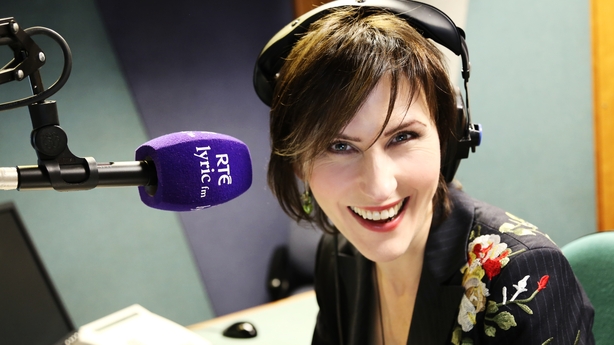 ---
MARTY IN THE MORNING
Join the dawn chorus with Marty for your morning wake-up call with music, competitions and news and weather.
RTÉ lyric fm, Wednesday 6th October, 7am-10am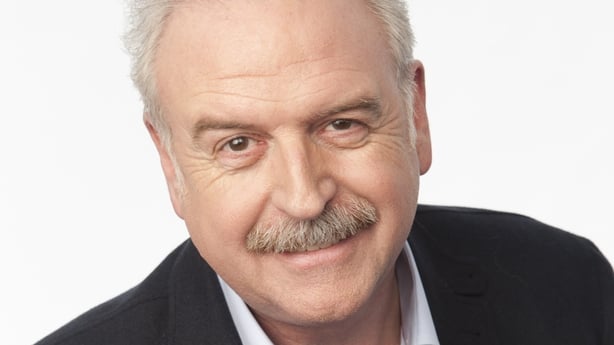 ---
THE BLUE OF THE NIGHT WITH BERNARD CLARKE
This week we will be featuring Irish singer Sue Rynhart in a variety of settings taking in her love of Jazz, Early Music, and Contemporary Classical Music. The Blue of the Night connects different musical landscapes - bringing you through centuries, genres and soundscapes. Musical treasures from the ancient to the contemporary.
RTÉ lyric fm, Thursday 7th October, 9pm-12am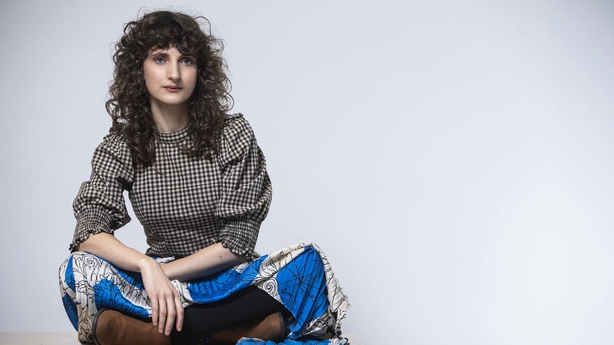 ---
NIALL CARROLL'S CLASSICAL DAYTIME
TAKING FLIGHT
Taking Flight is a series of radio essays celebrating the work and continued influence of the poet Patrick Kavanagh. It was commissioned by The Patrick Kavanagh Centre with the support of Monaghan County Council and Creative Ireland. Participants in this series include writers, a filmmaker and poet. These creative responses to Kavanagh's work illustrate the significance of the poet in our culture and the potency of his own work as a source of continued artistic exploration.
Kavanagh once remarked that his more successful works achieved 'weightlessness', 'that I had become airborne and more'. This series celebrates Kavanagh's brilliance and his encouragement to successive generations of artists and thinkers to achieve weightlessness and take flight.
Episode 1 'Love Letter to The Hospital' By Annemarie Ní Churreáin
How can a poem transform darkness into light? How can it hold together the ghosts of trauma and survival? In A Love Letter To The Hospital, Donegal poet Annemarie Ní Churreáin visits St James' Hospital in Dublin 08 to reconnect with the poetry of Patrick Kavanagh who underwent surgery in 1955 for the removal of a lung. In this essay, Ní Churreáin reflects upon Kavanagh's influence upon her own poetic explorations of landscape, history and the mysteries at the heart of human suffering.
Narrated & Written by Annemarie Ní Churreáin
Producers: Eithne Hand and The Patrick Kavanagh Centre
Sound Editing: Eithne Hand
Producer for RTÉ lyric fm: Eoin O Kelly
Patrick Kavanagh's original works reproduced with kind permission of the Trustees of the Estate of the late Katherine B. Kavanagh, through the Jonathan Williams Literary Agency. This project is funded by Monaghan County Council & Creative Ireland. The broadcast partner is RTÉ lyric fm
RTÉ lyric fm, Friday 8th October, 10am-1pm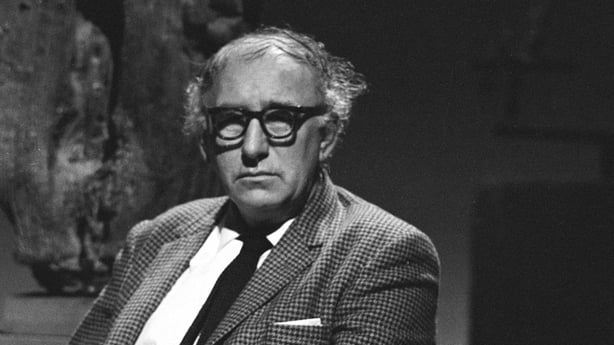 ---
THE LYRIC CONCERT WITH PAUL HERRIOTT
In a change from our live programming, Paul Herriott will look back at a highlight concert from the archives from 2019 featuring the RTÉ National Symphony Orchestra in John Kinsella's 11th Symphony, Sibelius' Symphony No.3 and Prokofiev's Piano Concerto No.3 with Vadym Kholodenko, conducted by Jean Deroyer. Paul will also mark the recent appointment of Jennifer Walshe to Professor of Composition at the University of Oxford (Worchester College) with a selection of her works including the world premiere recording of her work The Site of an Investigation recorded at New Music Dublin 2019, performed by the RTÉ NSO conducted by Jean Deroyer.
RTÉ lyric fm, Friday 8th October, 7pm-10pm