New!
TIM'S TOP TENS.
INTRODUCTION
What are your absolute favorite recordings?" "What CDs should I buy to start a collection of the finest sacred music?" Who are your top choirs? It was in answer to these sort of questions that some years ago I wrote some "Top Ten" lists with brief comments. I have updated them here for our Gloria webpage.
I'm still in the world of CDs though I find Spotify and YouTube brilliant in many ways. So much music is now available to download - indeed many CDs are now only available to download, and the technical quality has improved hugely. My main sources of information about availability, new releases etc. are 2 UK Mail Order firms - Presto Classical and MDT. Their websites are excellent. The Gramophone magazine will tell you of many more which can also be relied upon to purchase.
I am happy to provide specific recommendations via my gmail - timthurston1610@gmail.com. Full details of the music you hear on Gloria are posted on the webpage weekly. I keep a spreadsheet of every work I have played over the 18+years - nearly 10,000 by now!! If you'd like me to mail it to you do make contact. Visits to the choirs' and record label's websites are well worthwhile. Do remember though that there are constant changes in the business - mergers, buyouts, labels disappearing, new ones emerging, from every corner of the globe - and they delete and re-release at a great rate - so do check the numbers.

Tim's top tens!
Click on the relevant link below to download.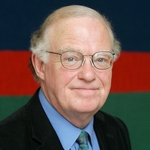 Tim's Desert Island Disks Large Choirs
Regular listeners over the past 18+ years will know my particular tastes - especially how I tend to hang around in the 16th and 17th centuries, land again on blessed JSB before continuing the Gloria journey. My Top Tens will of course show the same personal taste but I've tried to avoid too much repetition and to spread the honors, so to speak. So many of you have told me how much they love the chant beginnings to the programme that I have added a Top Ten Chant list.
Vibrato is to my mind the great enemy of beautiful choral singing and, in big choirs especially, it can creep in, especially in the top line, and when forte and above. This pernicious habit is an early 20th century phenomenon and effects string players particularly - that constantly wobbling left hand. Even Elgar, in his symphonies wrote "vibrato" when - and only when - he wanted it. It has become the vocal norm in 19th century opera but its absence is one of the particular delights of period baroque performance. It is most prevalent at the end of phrases - just when immaculate tuning can be so stunningly beautiful.
Neither do I see why the motets of Brahms and Mendelssohn should be any less in tune than those of Bach and before and vibrato always seems to blur the tuning. The choirs I've chosen bring characterful and appropriate readings to pieces from all periods without resorting to operatic wobbling!!
Any recordings by my chosen choirs and groups will be good but I suggest a favorite.