Saturday December 20th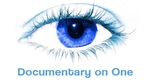 DOCUMENTARY ON ONE: The Outsiders (2pm)
Our Teenage Life Behind Barriers Natasha and Minahil have spent much of their childhoods growing up in the direct provision system for asylum seekers
THE BOOK SHOW (7pm)
Huddle round the fire and let the forces of darkness embrace you with The Book Show's Ghost-tales special.
HISTORY ON A PLATE (7.30pm)
History on a Plate is an innovative radio documentary series that takes real recipes from Irish food history and puts them back on the menu.
Sunday December 21st

DRAMA ON ONE: A CHRISTMAS REVERIE (8pm)
A Christmas Reverie by Ian Gordon is an imaginary encounter by landscape-artist Ian Gordon who won second place in the 2014 PJ O'Connor Awards. Featuring Mark Lambert and Jonathan White.
IN CONCERT (11pm)
New Irish singer songwriter, Gavin James, who is making a name for himself and has just released a concert he recorded live in Whelan's of Dublin on the 16th August this year
Monday December 22nd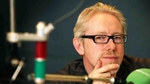 ARTS TONIGHT (10pm)
A considered look at Culture and the Arts in Ireland and internationally
Wednesday December 24th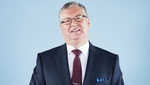 JOE DUFFY CHRISTMAS EVE SPECIAL (9am)
Joe Duffy invites listeners along for his traditional live Christmas Eve programme from Grafton Street, Dublin with a range of comedians, bands and singers to get you in the festive spirit.
SCENES FROM THE FIRST WORLD WAR (1.30pm)
A selection of archive voices, letters, diaries, poems, songs and stories, featuring special reports on different aspects of the war and Ireland's involvement in it.
MOONEY SANTA SPECIAL (2pm)
The Mooney Show puts in a call to Santa in the North Pole adn invites the children of Irleand to talk to him.
CALL OF THE DARK (3.30pm)
Acclaimed Irish writer Michael Harding brings us right into the depths of winter in his native Leitrim for this special programme where he reflects on the music and sounds of the darkness. With his unique style, Harding urges us all to step into the season that most of us try to avoid.
FESTIVAL OF NINE LESSONS AND CAROLS (4pm)
And so begins the traditional and richly atmospheric Festival Of Nine Lessons And Carols, brought to you on this Christmas Eve from St Patrick's Cathedral in Dublin; an interlude of serenity and reflection to counterbalance the commercial hubbub of the season. The carols interspersing the readings this year include works by Britten, Howells, Lauridsen & Vaughan Williams, sung by the Cathedral Choir
DRIVING HOME FOR CHRISTMAS WITH MAXI (5.15pm)
Presenter Maxi accompanies the journey home on Christmas Eve with best loved seasonal tunes.
SIX CHRISTMASES OF AGE(8pm)
What is Christmas like for a six year old child in Ireland 2014? For the tech-savvy Aoibhe Rós, it's more traditional than you'd imagine. This year, Aoibhe celebrates her first Christmas with her new brother Alexander, cousins, aunts, uncles, parents and grandparents.
THE BELLS OF ST. MEL'S (10.02pm)
As St. Mel's Cathedral reopens for the first time in five years, Fran McNulty speaks to locals about their impressions of the new building. The Cathedral was gutted by fire on Christmas morning 2009, weeks after the disaster work began to plan it's reconstruction.
MASS (11pm)
Mass for Christmas Eve comes from St. Mel's Cathedral, Longford. The celebrant is the Most Rev. Colm O'Reilly, retired Bishop of Ardagh and Clonmacnoise. Music comes from St. Mel's Cathedral Choir under the direction of organist Fintan Farrelly
Thursday December 25th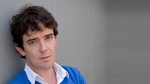 Cathal Murray's Christmas (6am)
Take the chill out of rising at 6am on Christmas morning and join Cathal Murray for two hours of festive fun with music, chat, craic and requests and messages from listeners who can't be home for Christmas.
SOMETHING ABOUT MARY (8am)
On the morning celebrating the birth of Christ this special programme of words and music focusses on the young mother central to the story. Featuring a wide range of contributors united in one key regard - they are all called Mary.
MOONEY TUNES (1.15pm)
The 11th Mooney Tunes Concert with the RTÉ Concert Orchestra broadcast in full featuring listeners' requests for pieces of music that have a special place in peoples' hearts, a perfect accompaniment to Christmas dinner, mince pies and mulled wine.
A MURRAY CHRISTMAS (4pm)
John Murray brings us wonderful music from Christchurch Cathedral, from the artists who appeared on the A Murray Christmas 2 album. Featuring Lisa Hanningan, Eimear Quinn, Mick Flannery, Michael Harding and many more.
CHRISTMAS COUNTRY TIME (8pm)
Country music reflects homely, nostalgic feelings and there is no more apt time of year than Christmas for thoughts of home. Country Time will celebrate with timeless carols, modern classics like Darius Rucker's 'Candy Cane Christmas' and cowboy Christmas songs of rollicking fun and prairie memories.
ROLLING WAVE CHRISTMAS SPECIAL (9pm)
Highlights of a concert in the NCH, Dublin last September with the RTÉ Concert Orchestra, conductor David Brophy, Iarla Ó Lionáird, Kenneth Edge, Pádraic Keane and more - showcasing the compositional work of Mícheál Ó Súilleabháin - one of Ireland's best-known and most accomplished musicians and composers.
Friday December 26th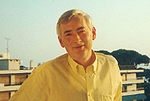 THE MICHAEL LITTLETON MEMORIAL LECTURE (7pm)
RTÉ Radio 1's Cathal Murray takes a trip to this year's Other Voices in Dingle to investigate exactly what happens when some of the world's best loved musicians descend on a Kerry town. Featuring music from David Gray, Patti Griffin, Asgeir, Lisa O'Neill and many more, Murray will be finding out what goes on behind the scenes of this magical music festival.
CEILIÚRADH CONCERT (8pm)
Philip King brings us some of the highlights of Ceiliuradh, the musical celebration which took place in the Royal Albert Hall in April this year, to mark Ireland's first Presidential Visit to the United Kingdom.
FUMBLING FOR THE LIGHT: THE SONGS OF BRENDAN GRAHAM (10pm)
Twenty years ago Brendan Graham came to prominence with his Eurovision winner Rock n Roll Kids. However, his song writing began long before that, and he continues to write hit after hit from The Voice to You, Raise Me Up and many more. Most of his inspiration comes from the rich Mayo landscape he now calls home. In Fumbling for the Light, Graham brings us to Lough Mask, where we hear his songs and their stories.
Saturday December 27th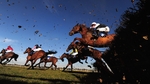 SATURDAY SPORT (1.05pm)
Coverage of all the day's sport including Racing from Leopardstown and Limerick ; PRO12 reaction (Rugby).
SECOND CAPTAINS (4pm)
The show will be presented by three-time PPI sports broadcaster of the year Eoin McDevitt along with his co-presenter, Ciaran Murphy. The show looks back on the weekend GAA activity and the race for the Sam Maguire and Liam McCarthy Cups.
ON THE STREET WHERE SHE LIVED: BILLIE BARRY (5pm)
On the Street Where She Lived - Maxi explores the life of Billie Barry who never intended to form a stage school, but after her husband Paddy was tragically diagnosed with multiple sclerosis, she "had to do something to bring money in. At that time, women didn't work outside the home but I had no other option, not when I had such young children. Performing was the only thing I knew"
HISTORY ON A PLATE (7.30pm)
History on a Plate is an innovative radio documentary series that takes real recipes from Irish food history and puts them back on the menu. The presenters are historian Juliana Adelman and Irish Times restaurant critic Catherine Cleary, while Irish Times food writer and chef Domini Kemp re-creates the long-lost recipes
Sunday December 28th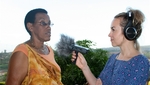 MUSIC PASSPORT: JOURNEY THROUGH GENOCIDE IN RWANDA (5pm)
On the 20th anniversary of the horrific Rwandan Genocide, Kathryn Thomas takes a look at the unexpected role played by music. Meeting with musicians and survivors, Thomas discovers how music played a crucial role leading up to the events of 1994, and how it is helping to unify Rwandan society twenty years on.
DRAMA ON ONE: Testimony by Alan Archbold (8pm)
Andrew Bennett and Cathy Belton star as Michael and Sandra in a play about parents and a post-mortem, inquests and the questions that remain.
THE ROLLING WAVE (10pm)
As Limerick ends it's year as Ireland's City of Culture, we remember one of its famous sons - RTÉ broadcaster and music collector, Ciarán Mac Mathúna who passed away in December 2009 - five years ago this month.
IN CONCERT (11pm)
Recorded highlights from the recent Elton John concert at the 3 Arena on 9th Dec.
Monday December 29th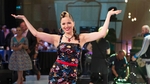 THE IMELDA MAY SHOW (2pm)
May brings us back through some of her favourite performances from her very successful cross-platform music show on RTÉ. Featuring music from Mary Black, Paolo Nutini, Wanda Jackson and many more.
THE IMELDA MAY SHOW (2pm)
May brings us back through some of her favourite performances from her very successful cross-platform music show on RTÉ. Featuring music from Mary Black, Paolo Nutini, Wanda Jackson and many more.
30 DAYS (Part 1) (4pm)
In this edition, Brendan Balfe explores the events of December 1980, a month that sees the death of John Lennon, the break-up of Led Zeppelin, a hunger strike in the H-Block prison and, amid the Iran Hostage crisis, Ronald Reagan prepares to take over the Presidency of the USA.
RICHARD HARRIS REVISTED: THE JOE JACKSON TAPES (10pm)
In 1987 Joe Jackson's first interview with Richard Harris was published in an Irish magazine as a cover story with this headline: 'Richard Harris as you never saw or heard him before.' Joe Jackson suggests "the same is true, but even more so" of his two-part programme, Richard Harris Revisted: The Joe Jackson Tapes. In this programme Jackson look back over roughly thirty hours of tapes recorded with Harris for print and radio interviews "but mostly for the biography Harris asked me to write." These are, singularly the most revealing set of interviews Harris ever gave to anyone."
Tuesday December 30th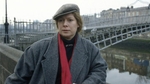 SONG OF THE SCOTS: CALEDONIA (1:30pm)
A feature exploring the much loved song Caledonia. A firm favourite of the Irish, Dougie Maclean's classic almost became a song of rebellion in the year that Scotland almost gained independence. Featuring Dougie Maclean and Dolores Keane.lives
MUSIC PASSPORT: FROM THE CLOISTERS (2pm)
Kathryn Thomas meets members of religious orders, to see how much music means to them in their daily lives.
Wednesday December 31st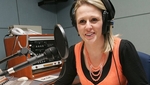 A GAME OF TWO HALVES (1:30pm)
Entertaining sports quiz with Jacqui Hurley and the all-star competing teams of players captained by Ruby Walsh and the pundits captained by Shay Byrne.
FINAL PARTINGS Pete Seeger, Phil Everly, Jack Bruce...(2pm)
Just a few of the names we've lost from the world of music this past year. Jim Lockhart and his guests Cait O'Riordan, Roisin Dwyer and Tony Clayton-Lea celebrate the lives, the loves and the legacies of some musical greats who've left the stage in 2014.
WHELAN'S AT 25 (4pm)
Danny Carroll explores Dublin's greatly loved music venue in the company of The Frames, The National and many more. After 25 years playing host to some of the best bands in the world, Whelan's is often seen as a breaking ground for music.
OLD YEAR'S AIRS (7pm)
NEW YEAR'S EVE There were almost 300 live performances on RTÉ Radio 1 this year, well over two thirds were Irish bands and musicians. Before the handover to John Creedon's Party Neil Doherty brings you some of the best music performances from the radio centre this year both Irish and international.
JOHN CREEDON'S NEW YEAR'S EVE PARTY (9pm)
Give 2014 a lively send-off on Radio 1 this New Year's Eve! John Creedon brings you all the excitement and colour of the New Year's Eve Festival live from College Green in the heart of Dublin. With Kodaline, James Vincent McMorrow, Walking On Cars, and Dublin Legend (formerly of the Dubliners), there's music and good vibes for everyone. Ring them bells!
Thursday January 1st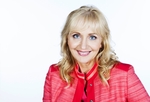 REASONS TO BE CHEERFUL (1pm)
Miriam O'Callaghan talks to some well-known personalities about their perceptions of happiness and their hopes for 2015. Guests include Cork hurler, Conor Cusack; broadcaster, Anne Doyle; and Archbishop Diarmuid Martin.
From Dance Hall Days to Boogie Nights (2pm)
50 years of the Irish Disco Join Will Leahy as he celebrates 50 years of one of Ireland's most popular pastimes with those who lived through it.
SONGWRITERS (4pm)
In association with IMRO In front of a Studio1 audience, Paddy McKenna hears from Irish songwriting talent about the art behind their craft, investigating some of the themes and techniques they draw upon to create their music.
THE IONA CONNECTION (10pm)
An unusual and exciting coming together of Irish and Scottish music and song with Mairéad Ní Mhaonagh (fiddle and songs), Alasdair Fraser (fiddle) and Natalie Haas (cello). Recorded as part of a Music Network tour at Whelan's Dublin on May 7th this year.
Saturday January 3rd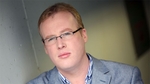 COUNTRYWIDE (8.10am)
Countrywide celebrates 60 years of the IFA
HISTORY ON A PLATE (7.30pm)
Episode 12, Fried Eel
THE HISTORY SHOW (6pm)
Myles Dungan's guests look ahead to anniversaries in 2015 including the sinking of the Lusitania, the funeral of Jeremiah O'Donovan Rossa and lesser known events such as the first transcontinental telephone call 100 years ago this month.
THE ROLLING WAVE (10pm)
The programme features music and song from some new albums of traditional music including a concert recording in Vicar St. issued to mark Andy Irvine's 70th birthday. Irvine's career in Irish folk music spans 50 years from the group Sweeney's Men in the 1960s through Planxty, his recordings with Paul Brady and groups Patrick Street