Monday 22nd and Tuesday 23rd of December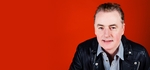 Fanning Fab 50 (10am)
Dave Fanning continues the 2fm Christmas tradition of counting down the top 50 songs of all time as voted by 2fm listeners.
Wednesday 24th of December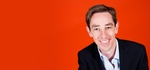 TUBRIDY (8.45am)
Ryan Tubridy puts a call in to the man himself! Santa talks to 2fm listeners.
DAN HEGARTY (10pm)
2014's Highlights Jungle to Hozier, Royal Blood to Aphex Twin, Le Galaxie to Ben Howard
Thursday December 25th - Christmas Day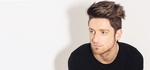 Stephen Byrne (10am)
Stephen Byrne finds out what you got from Santa - live on Christmas morning.
Paolo Nutini LIVE IN CONCERT (7pm)

Friday December 26th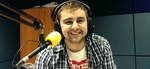 Breakfast On 2FM with Carl Mullan (7am)
Join Carl Mullan for loads of great music & the perfect kick start to St. Stephen's Day.
The Best of Nicky & Jenny (12pm)
A Christmas offering of the best of The Nicky Byrne Show with Jenny Greene.
Friday 26th of December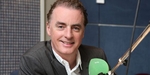 Tune (2pm)
Dave Fanning and Paddy McKenna go head to head to find who's got the best music collection.
Ed Sheeran LIVE IN CONCERT (7pm)
Live and Exclusive in 2fm, listen back to Ed Sheeran's intimate performance in Studio in front of 100 lucky fans
Saturday 26th of December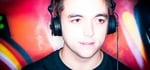 The Will Leahy Show with JJ Hartigan (5pm)
JJ sits in for Will and will be bringing you The Six Mix of the year on Saturday at 6pm. You don't want to miss this one.
Saturday 27th of December (10pm)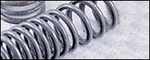 Spring Session (7pm)
Mr. Spring continues his review of the most upfront dance music of 2014. Tonight he features tunes from May & June.
Sunday 28th of December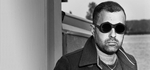 2fm Late Night Sessions (12am)
Dave Clarke's White Noise - Live Special recorded at Amsterdam Dance Event 2014! Go Deep! - Greg & Shane to the Holiday-blues rescue with real house music Audio Sunshine - King Tee spins funkily after too much eggnog DJ Pressure - Bedtime for 2014 with Rob Pressure
Monday 29th of December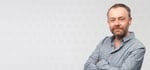 Not On The Effing Playlist (8pm)
Music shows that rip up the 2fm playlist with Keith Walsh, Ciara King, Rick O'Shea and Louise McSharry
Wednesday 31st of December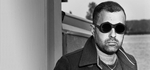 2fm live from College Green (10pm)
2fm is live from College Green for Kodaline and James Vincent McMorrow with JJ Hartigan from 10pm on New Year's Eve.