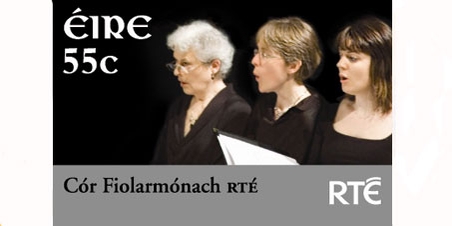 An Post's RTÉ Philharmonic Choir Stamp
Part of a 5 stamp series launched by An Post on Tuesday 19 June
News & Events
Our new Season, September 2015 to May 2016
Exciting challenges await The Phil in its coming season with performances ranging from the sublime St John Passion to the profound drama and depth of Mahler Symphonies no 2 and 3..
+More Information
The Phil's 30th Birthday celebrations!
The choir will celebrate its 30th Anniversary in style on Friday 9 January 2015 at 8pm in the NCH with the RTÉ National Symphony Orchestra, conducted by Andrew Litton.
+More Information
RTÉ / AOIC Conductor In Training Auditions, 28 September 2014
Auditions will be held in Dublin for the new RTÉ Orchestras, Quartet and Choirs / Irish Youth Choir Conductor in Training 2014/15 position on Sunday 28 September 2014.
+More Information
Follow Us:
Next Performances
---
Links of Interest