RTÉ NSO 2009-2010 Season
Season Overview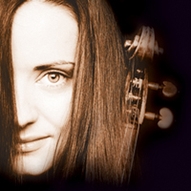 DOWNLOAD THE FULL SEASON BROCHURE NOW
[PDF SIZE: 3.34 MB]

DOWNLOAD THE SEASON AT A GLANCE
[PDF SIZE: 44.2KB]


The RTÉ NSO 2009-2010 subscription season is one of the biggest to date, with a total of 33 performances (two on New Year's Day), two more than in the season just ended.
Seventy-five guest soloists and conductors can be heard across the season, including key names more commonly heard in expensive celebrity series - among them pianists Boris Berezovsky, François-Frédéric Guy, Janina Fialkowska and Sergio Tiempo, violinists Arabella Steinbacher, Julian Rachlin, Ilya Gringolts and Nicola Benedetti, singers Patricia Bardon and Orla Boylan, cellist Pieter Wispelwey and conductor Jakub Hruša. With RTÉ, you can hear them with full orchestra from just €10.
The free Soundings pre-concert talks continue, with contributors including Minister of State Martin Mansergh (11 September), actor Barry McGovern (6 November), Chief Executive of Culture Ireland Eugene Downes (18 September), and Sheila Larchet-Cuthbert, daughter of J.F. Larchet, before a performance of his piece By the Waters of Moyle (13 November).
Quite apart from the musical themes, the theme of value, discounts and choice runs throughout the season. With more concerts, more artists and better value, the most remarkable offer of them all is the full season package where you can get 32 concerts for the price of 22, a saving of up to €336. Standard ticket prices remain unchanged, starting at just €10 with a top price of €35, and there is no booking fee.

The unbeatable student stand-by ticket of €5 remains as do concession tickets and group discount rates.
Audience attendance levels in the 2008-2009 season just completed have been in excess of 80% average, and despite the challenging economic circumstances, sales were up by 1% on the previous season.
The subscription season is just one element in the RTÉ NSO's annual output. In 2008 the orchestra gave a total of 73 concerts, including 22 free concerts such as the Irish Times/RTÉ Music in the Classroom concerts, the contemporary music series Horizons, and a concert for Culture Night.
Taken with other concerts promoted by RTÉ Orchestras at the National Concert Hall, including those by the RTÉ Concert Orchestra and those taking place as part of the RTÉ Living Music Festival, RTÉ presented a total of 108 performances at the NCH in 2008, 24 of which were free.
Find out more
Artists and Conductors
Soundings Highlights
Culture Night
Tickets & Booking



Follow Us:
You Tube
Next Performances
---
Links of Interest