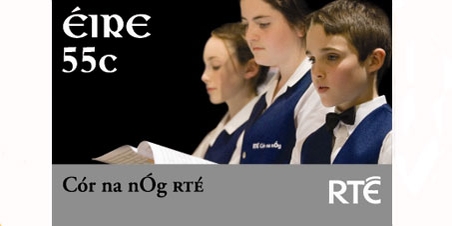 An Post's RTÉ Cór na nÓg commemorative stamp
Part of a 5 stamp series launched by An Post in summer 2007
News & Events
JOIN US! APPLY NOW, OUR AUDITIONS ARE IN FEBRUARY....
This year we will be doing two rounds of auditions, a group audition on Saturday 27 February for all applicants and individual auditions for selected children on Sunday 28 February - see below...
+More Information
IT'S NEARLY TIME FOR OUR CHRISTMAS CONCERT IN ST ANN'S CHURCH!
We will be performing our annual Christmas Concert in St Ann's Church on Wednesday 16 December at 6pm.
+More Information

Meet our new Pianist , Niall Kinsella!
Former choir member Niall Kinsella will take over from Alison Thomas as our new Accompanist from January 2016
+More Information
Follow Us:
Next Performances
---
Links of Interest