There's no doubt that the significant fall in the value of sterling since the Brexit vote in June 2016 has made it much more attractive for Irish secondhand car buyers to travel to the United Kingdom to purchase a car.
The euro has gained nearly 15% against the pound since then, going from 76.5p just prior to Brexit to around 87.6p this week.
The single currency reached an eight-year high of 92.6p last summer.
This currency shift has already had a huge impact on the Irish used car market.
Figures earlier this week from the Central Statistics office showed secondhand car imports into Ireland jumped by nearly 20% in April when compared with the same month last year.
8,671 used cars were imported into the country during the month, a rise of about 1,400 on the same month in 2017.
Virtually all of these imports are coming from the UK.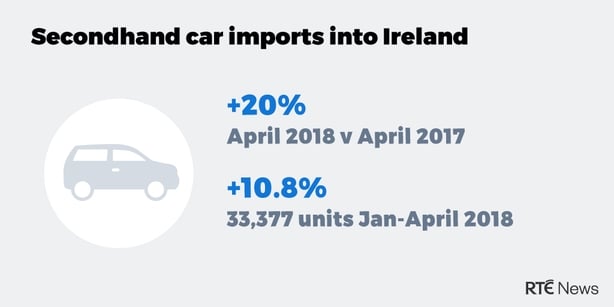 Also, for the first four months of this year, the number of used cars being brought into Ireland has risen by 10.8% to 33,377.
So, a lot of car buyers obviously think there is money to be saved in leaving the jurisdiction to buy their next car, but how much?
How much can a UK visit save you?
That's the big question, and the answer is that it really depends how much you're spending and where you go to buy your car.
Obviously, the more you spend, the higher the potential saving to be made.
But other factors should be considered, such as whether you decide to travel to Northern Ireland or Great Britain.
Although used car prices in the North are very competitive when compared with the Republic, there are even lower prices available in Britain, as there is a larger supply and wider range of vehicles there.
However, for a potential buyer coming from the Republic, it is much easier - and less time-consuming - to drive to Northern Ireland to buy a car than it is to book a ferry and travel to Britain, and potentially spend more money on things such as accommodation, food, and other travel expenses.
Another consideration is Vehicle Registration Tax, or VRT, which must be paid on any car imported into the country.
The rate of VRT payable varies depending on the age of a car, its specifications, and its value
The Revenue has a handy VRT calculator on its website, which can help you determine the likely VRT that will be due on a car you're seeking to buy.
But be warned, this calculator is by no means a definitive guide and could vary from the final amount you pay Revenue.
We've used dealer asking prices on similar cars in both Ireland and the UK, and the Revenue's VRT calculator, to compile examples of potential savings that are available on buying a car abroad.
In addition, we have chosen conservative prices so as not to overstate the difference in price, but - if you do your research - the savings on the below examples could be even higher.
Note, the final cost of cars in our examples do not factor in travel expenses - fuel, ferry, accommodation, etc.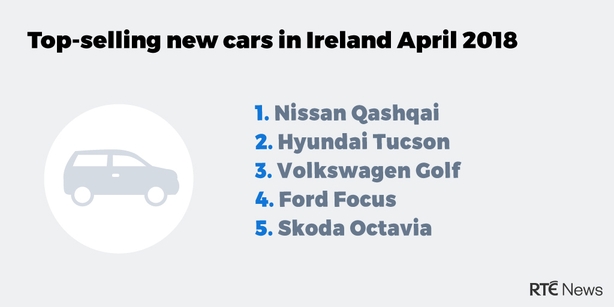 Our examples focus on the top-selling new cars in Ireland from April of this year. They are the Nissan Qashqai, Hyundai Tucson, Volkswagen Golf, Ford Focus, and the Skoda Octavia.
In each case we have researched a number of both euro and sterling advertisements to ascertain a representative average price, which we think the chosen example accurately reflects.
The UK car ads are all taken from Northern Ireland-based dealers.
---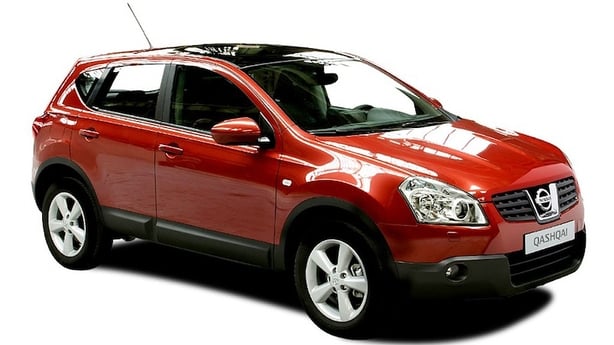 Example one - Nissan Qashqai
UK ad
Make/Model: Nissan Qashqai 1.5 dCi Visia [Smart Vision Pack] 5dr
Asking price: £10,495 (€11,904)
Year: February, 2015
Fuel type: Diesel
Mileage: 48,275
VRT estimate: €2,811
Total cost in euro: €14,715
Irish ad
Make/Model: Nissan Qashqai 1.5 DCI VISIA
Asking price: €16,700
Year: 2015
Fuel type: Diesel
Mileage: 30,000
Summary: For this example we even chose a similar car in Ireland with nearly 20,000 fewer miles on the clock and the saving, at just under €2,000, is still significant. The British dealer selling this car is based in Co Down.
Example two
UK adMake/Model: Hyundai Tucson 1.7 CRDi Blue Drive S 5dr 2WDAsking price: £13,795 (€15,638)Year: June 2016Fuel type: DieselMileage: 25,124VRT estimate: €3,244Total cost in euro: €18,882
Irish adMake/Model: Hyundai Tucson 1.7 CRDi COMFORTAsking price: €21,945Year: 2016 (161)Fuel type: DieselMileage: 32,616
Saving: €3,063
Summary: The Irish ad has a slightly higher spec than the UK one, but the mileage is higher on the Irish ad, which should balance out the difference. So, for two quite similar vehicles, the trip North could save more than €3,000.
---
Example three
UK ad
Make/Model: Volkswagen Golf 1.4 SE TSi Bluemotion Technology
Asking price: £11,995 (€13,584)
Year: 2014
Fuel type: Petrol
Mileage: 28280
VRT estimate: €2,274
Total cost in euro: €15,858
Irish ad
Make/Model: Volkswagen Golf Bluemotion TSi 1.4 5dr 200
Asking price: €16,950
Year: 2014 (141)
Fuel type: Petrol
Mileage: 34,375
Saving: €1,092
Summary: A relatively low saving on paper, but the NI ad has lower mileage and the car looked to have a slightly better spec. Also, we noted with the VW Golf that there was a particularly high level of variety with regard to specifications and price. We deliberately focused on ads with a more conservative saving.
---
Example four
UK ad
Make/Model: Ford Focus 1.0 EcoBoost Zetec Edition 5dr
Asking price: £11,990 (€13,587)
Year: 2017
Fuel type: Petrol
Mileage: 13,886
VRT estimate: €2,771
Total cost in euro: €16,358
Irish ad
Make/Model: Ford Focus 1.0 EcoBoost Zetec Edition 100PS
Asking price: €18,945
Year: 2017 (171)
Fuel type: Petrol
Mileage:19,107
Saving: €2,587
Summary: Aside from the mileage, the two cars compared for this example were extremely similar, right down to the colour and wheels. The Irish ad has a lower mileage and, despite this, the saving was comfortably €2,500.
---
Example five
UK ad
Make/Model: Skoda Octavia SE BUSINESS 1.6 TDI
Asking price: £12,495 (€14,166)
Year: October 2016
Fuel type: Diesel
Mileage: 20,000
VRT estimate: €2,536
Total cost in euro: €16,702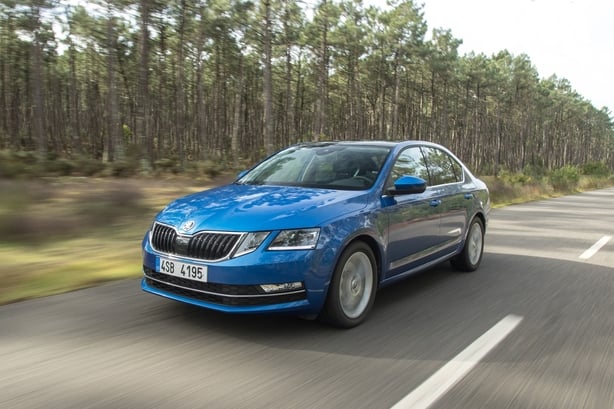 The Skoda Octavia.
Irish ad
Make/Model: Skoda Octavia 1.6 TDI CR SE BUSINESS 110PS
Asking price: €18,750
Year: 2016 (161)
Fuel type: Diesel
Mileage: 29,000
Saving: €2,048
Summary: The €2,000+ saving is good in itself. However, it should be noted that the NI ad has 9,000 fewer miles on the odometer and is a newer car (registered in October 2016 versus the first half of 2016 for the Irish ad). So, you're also getting more car for your money.
---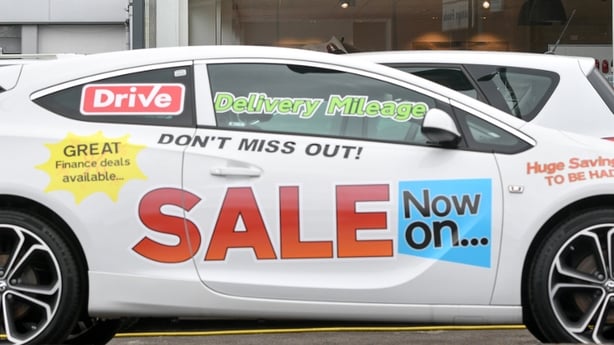 For those who would prefer it, some Northern Ireland car dealerships also now directly cater to car buyers in the Republic, while some dealers here will search for a UK import for you based on your requirements.
VRT payment is now carried out at NCTS centres across the country.
An appointment for a pre-registration examination of the vehicle must be made with a NCTS centre within seven days of the vehicle entering the State.
Registration (i.e., VRT payment) must then be completed within 30 days of the vehicle entering Ireland.
Save even more money on the currency exchange rate when paying
Beyond the cost of the actual car and VRT, there are other variables that will impact on the final price you pay for your UK import.
One of those variables is the exchange rate you pay when converting from euro to sterling.
When paying through your bank (usually via a debit/credit card or bank draft) the lender uses its own conversion rate, but there are other ways of paying, and they could potentially save you a lot of money.
Online peer-to-peer currency exchange marketplaces are a welcome addition to the world of cross-currency payments.
Companies such as the Dublin-headquartered CurrencyFair help consumers minimise the cost of exchanging euro into pounds, by offering - in many cases - substantially better exchange rates than those available at high-street banks.
Traditional banks typically charge between 2% to 5% on currency transfers, whereas CurrencyFair has an average margin of 0.4%.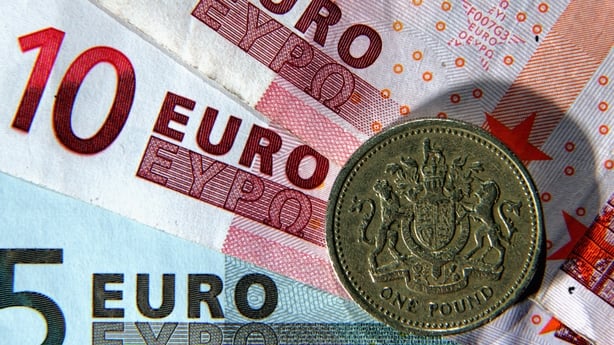 Travelling to Northern Ireland is likely to only cost you at most a tank of fuel and maybe a meal, but going to Britain for your car can get expensive and quickly.
Britain is a bigger market than Northern Ireland so there is more potential value to be had and it may be worth the added journey.
But costs such as fuel, ferry, accommodation, and food all need to be factored in and these could be close to €500 once you're finished.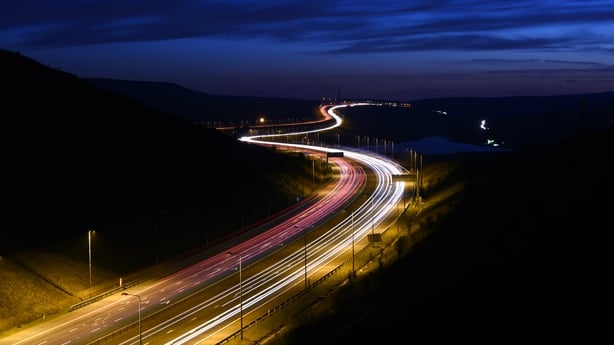 Based on that, it's vital that you know exactly what you're looking for and have carried out sufficient research before you go.
When spending that kind of time and money getting to a place, you will be expecting to come back with a car.
If a dealership is trying to sell you a car you don't 100% want, you may be more inclined to accept a worse car or deal than you had initially intended after going so far for it.
Stick to main dealers
Just like here at home, it is a safer option to buy from a main dealer than it is to agree a deal privately with someone.
You generally have more comeback if something goes wrong, and if they're reputable it should make the process of dealing with them much easier.
Again, doing your homework is your friend here.
Look up a dealer online. What's the website like? Does it look like an established operation? What are people saying about the dealer? Are there any negative reviews?
Potential for more variety and higher spec
Given the British car market is substantially larger than the Irish one (2.5 million sales versus 131,000 sales in 2017), there is much more depth and variety with regard to the type of vehicle available and also what kind of specifications they have.
This is an important point and means features such as heated seats, rear-view cameras, etc. will be more prevalent and are far less likely to drag up the price of the car.
It just means there's more research to be done to find the right car for you, but if you're willing to put in the time the rewards are definitely there.
But before you commit to that UK trip, why not drop into your local dealer to see what they're offering?
In response to the influx of imported cars off the back of the weak pound, Irish dealers are becoming increasingly competitive.
If you tell them what you are looking for and have a UK car example to show them, they might bring down their price on a similar car.
Or they might even source the car for you, with a finder's fee for them.
This might be the better option for many in the long-term, because you wouldn't have as far to travel if there were an issue.
It costs nothing to ask the question anyway and see what kind of offer your local dealer might come back to you with.
---
Comment via Twitter: @AengusCox