The man arrested following a knife attack in which four toddlers and two pensioners were wounded in the southeastern French town of Annecy has been charged with attempted murder, the local prosecutor has said.
The suspect, who is a Syrian refugee, is under formal investigation for attempted murder and resisting arrest with a weapon following the attack on Thursday morning, the prosecutor said.
The injured are no longer in a life-threatening condition, Annecy Prosecutor Lise Bonnet-Mathis told a news conference.
However, the four children who are aged between 22 months and three years remain in hospital.
Abdalmasih H "did not wish to speak" during his 48 hours in police custody nor before the magistrates leading the investigation, Ms Bonnet-Mathis said.
He was examined by a psychiatrist who considered that his state of health was compatible with him being held in custody.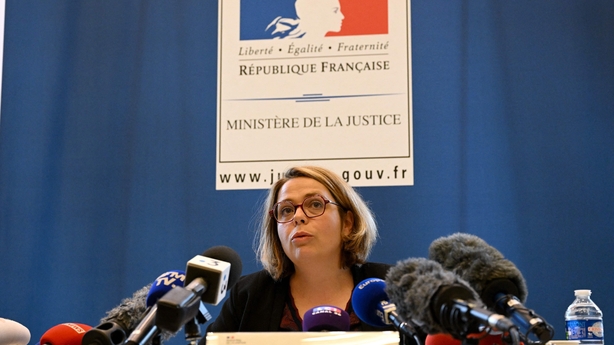 Ms Bonnet-Mathis also reiterated that there was no indication yet that terrorism was the assailant's motivation.
On Thursday security sources said he had previously lived in Sweden for ten years where he was granted refugee status in April.
"He called me around four months ago. He was living in a church," his ex-wife said on condition of anonymity, saying he had left Sweden because he had been unable to get Swedish nationality.
Prime Minister Elisabeth Borne said he had entered France legally and was carrying Swedish identity documents and a Swedish driving licence.
She also said the suspect was "not known by any intelligence service".
Interior Minister Gerald Darmanin said France had rejected an asylum request made by the suspect earlier this month, and that he had been carrying "certain Christian religious insignia".
All four child victims, including one from the UK and one from Germany, were taken to hospital in a critical condition after the attack, along with one of the adults.