A Romanian court has ordered that controversial influencer Andrew Tate and his brother be moved from jail to house arrest while they are investigated for alleged human trafficking and rape.
Mr Tate, 36, and his brother Tristan, 34, were arrested in late December.
They have been held in pre-trial detention ever since, which was again extended last week.
However, an appeals court "rejected the prosecution's proposal to extend the pre-trial detention".
It ordered the pair to be placed "under house arrest", according to a court ruling.
The brothers deny all charges brought against them.
Tate, a British-American former kickboxer who has millions of online followers, along with his younger brother and two Romanian women, are under investigation for allegedly "forming an organised criminal group, human trafficking and rape".
As part of the probe, Romanian police raided several properties connected to the Tate brothers and seized many of their assets, including a collection of luxury cars.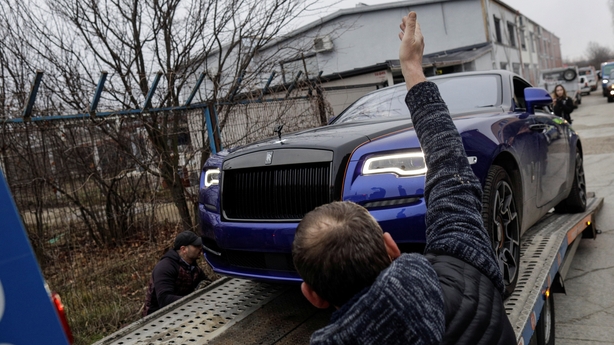 A court document from January said that one woman was "recruited" from the UK after she fell in love with Andrew Tate, who then brought her to Romania "with the goal of sexual exploitation".
In 2016, Andrew Tate appeared on the "Big Brother" reality television show in Britain but was removed after a video emerged showing him attacking a woman.
He then turned to social media platforms to promote his divisive views before being banned for misogynistic remarks and hate speech.
Andrew Tate was allowed back on Twitter after the South African billionaire Elon Musk bought the company.