Ukraine said Russian forces had made some gains inside the eastern battlefield city of Bakhmut, but at a heavy price in lives lost that has blunted Moscow's offensive as Kyiv prepared a counterstrike of its own.
The small mining city had been the site of the bloodiest infantry battle in Europe since World War Two, with Russian forces seeking their first victory since mid-2022.
Ukraine had been on the defensive for nearly five months but said it is planning a counteroffensive soon.
"Enemy forces had a degree of success in their actions aimed at storming the city of Bakhmut," the Ukrainian General Staff said in an overnight report. "Our defenders are holding the city and are repelling numerous enemy attacks."
The report gave no details of the Russian gains. The Institute for the Study of War think-tank said Russian troops and Wagner mercenaries had captured territory in the south and southwest of the city over the past two days, and Wagner had occupied a metal plant in its north this week.
Russian forces have been advancing slowly inside Bakhmut in intense street fighting.
A month ago, Kyiv seemed likely to abandon the city but had since decided to stay and fight for it, hoping to break the attacking force.
Deputy defence minister Hanna Malyar said in a social media post that losses were inevitable, but "the enemy's losses are many times greater".
Slovakian named broker in North Korea-Russia arms deal
The White House said that Russia continued to seek arms from North Korea for the Ukraine war, revealing the identity of a Slovakian man allegedly brokering deals between Moscow and Pyongyang.
"We have new information that Russia is actively seeking to acquire additional munitions from North Korea," White House national security spokesman John Kirby said.
He said the man, identified as Ashot Mkrtychev, 56, of Bratislava, was working on arms-related sales and barter deals between the two countries between late 2002 and the early part of this year.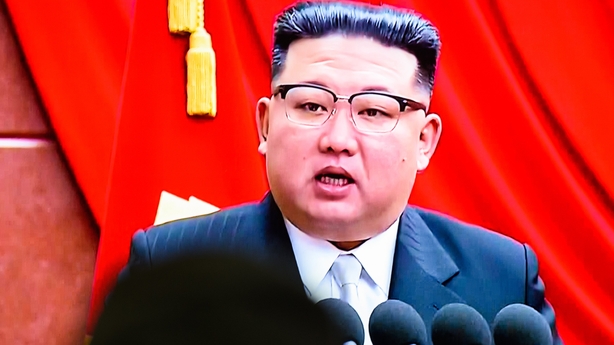 "With the support of Russian officials, Mr Mkrtychev has been attempting to broker a secret arms agreement between Russia and North Korea," he said.
Under discussion was for North Korea to ship "over two dozen" kinds of weapons and munitions to Russia, according to the US Treasury, which placed Mr Mkrtychev on its sanctions blacklist.
In exchange, the Treasury said, Pyongyang would obtain cash, commercial aircraft, commodities and raw materials.
Mr Kirby said that the United States understood that Russia was seeking to send a delegation to North Korea and was offering food in exchange for munitions.
He did not say if any deals had been completed, or detail the specific weapons involved.
Zaporizhzhia 'can't be protected'
The Zaporizhzhia power station was captured by Russian troops in the opening weeks of the war a year ago and attempts to reduce fighting and shelling around it have failed despite fears of a nuclear disaster.
Rafael Grossi, head of the International Atomic Energy Agency (IAEA), on a repeat visit to the plant on yesterday, told Russian reporters there had been a "significant increase" in the number of troops in the region.
"It is obvious that military activity is increasing in this whole region. So the plant can't be protected," he said.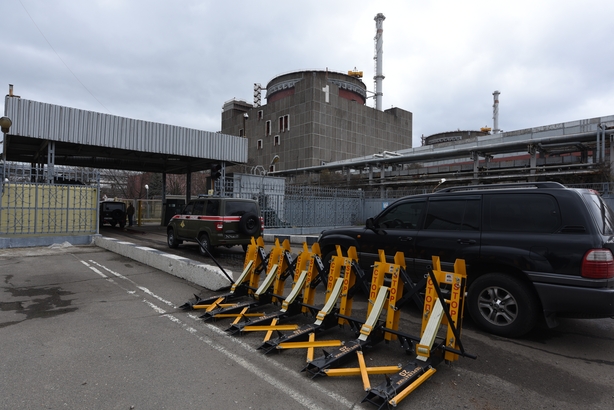 A recording of the briefing was made available to Reuters.
Mr Grossi said he was putting aside plans for a security zone around the plant so he could propose specific protection measures acceptable to both Russia and Ukraine.
The plant was a prized part of Ukraine's energy network and accounted for about 20% of national power generation before the invasion. It has not produced any electricity since September, when the last of its six reactors was taken offline.
The IAEA has had monitors stationed at the plant since September, when Mr Grossi travelled to the facility as fears of a potential nuclear accident mounted.
Russian forces shelled towns in central Zaporizhzhia region, including the contested centre of Hulyaipole, the Ukrainian general staff said.
Ukrainian forces complete Patriot training
A group of 65 Ukrainian military personnel has completed training in the United States on the Patriot air defense system and returned to Europe, the Pentagon said.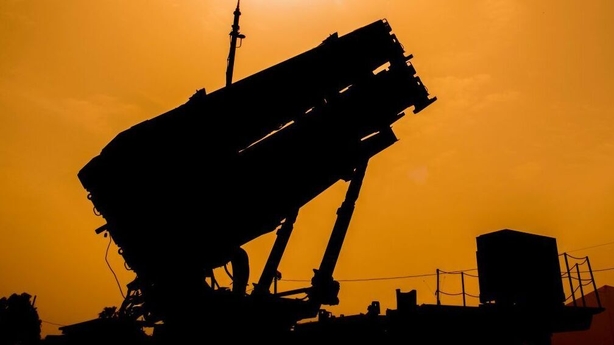 Ukraine repeatedly pushed the US for the high-tech system to help shield against Russian strikes and Washington promised late last year that it would provide a Patriot battery, with Kyiv's troops starting training in Oklahoma in January.
"This week, 65 Ukrainian air defenders completed Patriot training at Fort Sill, Oklahoma and have now arrived back in Europe," Pentagon spokesman Brigadier General Pat Ryder told journalists.
More than 7,000 Ukrainian military personnel have been trained by the United States since Russia invaded its smaller neighbor in February 2022, Mr Ryder said.
Made by Raytheon, the MIM-104 Patriot is a surface-to-air missile system initially developed to intercept high-flying aircraft.