France will ban the use of Chinese-owned video-sharing app TikTok on the work phones of civil servants, the country's government has said.
Civil Service Minister Stanislas Guerini said in a post on social media that the government took the move "in order to guarantee the cybersecurity of our administrations and civil servants".
Mr Guerini added that for several weeks, several of France's European and international partners have adopted measures to restrict or ban the downloading and installation of the TikTok application by their administrations.
Mr Guerini said recreational applications do not have sufficient levels of cybersecurity and data protection in order to be deployed on administrations' equipment, adding that the ban is effective immediately and that government services will monitor compliance.
He said that, exceptionally, exemptions can be given for professional reasons, such as institutional communication of an administration.
A string of Western governments and institutions have banned TikTok in recent weeks, including the UK parliament, the Dutch and Belgian administrations and the New Zealand parliament.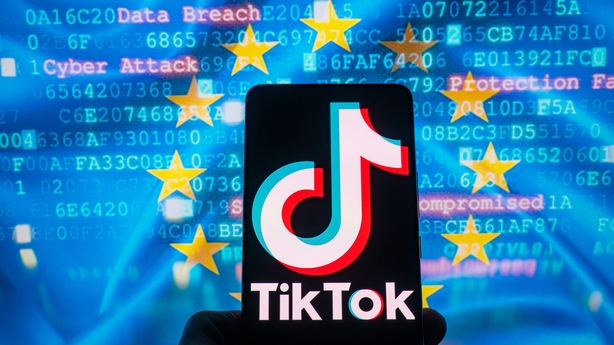 Late last month, the European Union's two biggest policy-making institutions - the Commission and the Council - banned TikTok from staff phones for cybersecurity reasons.
Concerns have mounted globally about the potential for the Chinese government to access users' location and contact data through ByteDance, TikTok's Chinese parent company.
As TikTok faces mounting calls for a ban in the United States, China has insisted it does not ask companies to hand over data gathered overseas.
In a gruelling five-hour hearing yesterday, TikTok CEO Shou Zi Chew faced relentless questioning from combative US politicians on both sides of the political aisle over the app's ties to China and its danger to teens.
At the crux of much of the fears over TikTok is a 2017 Chinese law that requires local firms to hand over personal data to the state if it is relevant to national security.
Beijing this morning denied it would ask Chinese firms to hand over data gathered overseas and claimed it "attaches great importance to protecting data privacy".
China "has never and will not require companies or individuals to collect or provide data located in a foreign country", foreign ministry spokesperson Mao Ning told a regular briefing.
"The US government has so far not provided any evidence that TikTok poses a threat to its national security," Mao added.