Ukrainian officials have said that Russian cruise missiles were destroyed in a blast on the Crimean peninsula that was annexed by Moscow in 2014, but have denied responsibility for the "mysterious" incident.
"An explosion in the town of Dzhankoi in the north of temporarily occupied Crimea destroyed Russian Kalibr-NK cruise missiles as they were being transported by rail," Ukrainian military intelligence said in a statement on social media.
Russian investigators had earlier said that air defence systems repelled a drone attack at Dzhankoi and that debris from the incident damaged a shop and home and left one person injured.
"The targets of all downed drones were civilian objects," the Investigative Committee added in its statement.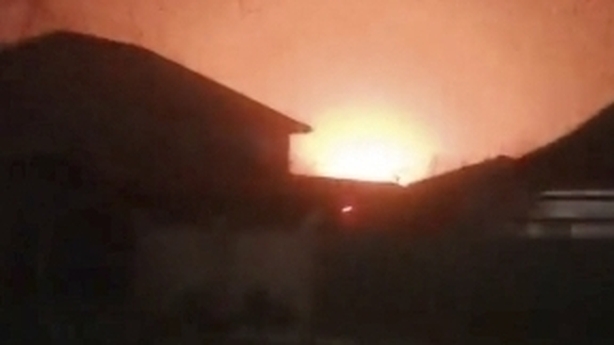 Dzhankoi is a logistics hub on the border between Russian-controlled Crimea and southern Ukraine, which came under control of Russian forces after they invaded in February last year.
Oleg Kryuchkov, an adviser to the Russian-installed head of Crimea, said the attack was apparently "revenge" for the annexation, several days after Moscow celebrated the ninth anniversary of the region's takeover.
It comes as Russian President Vladimir Putin and Chinese leader Xi Jinping hold a second day of talks, with the internationally isolated Russian leader saying he was open to discussing China's proposals on the war.
Mr Xi's trip to Moscow has been viewed as a major boost for his strategic partner Mr Putin, who is subject to an International Criminal Court warrant over accusations of unlawfully deporting Ukrainian children.
---
Read more:
Latest Ukraine stories
---
Abrams tanks
The Pentagon plans to speed up the delivery of Abrams tanks to Ukraine, a US official and a source familiar with the situation said, providing the vital equipment to Kyiv as soon as this fall.
In January, the Biden administration pledged to supply Ukraine with 31 advanced M1A2 Abrams tanks after months of shunning the idea of deploying the difficult-to-maintain tanks to Ukraine.
The new plan would give Ukraine the M1A1 SA Abrams tank variant, which can run on diesel fuel like the majority of the Ukrainian fleet, one of the officials said. The change also speeds up delivery by about a year, according to a congressional aide briefed on the matter.
A Pentagon spokesman declined to comment on the faster timeline because the Department of Defense had not previously offered any specific date for its effort to get the tanks into Ukrainian hands, only saying it would take "months".
"We're working on that," White House spokesperson John Kirby told MSNBC today.
"There's some changes that you can make to the process to sort of speed that up," he added.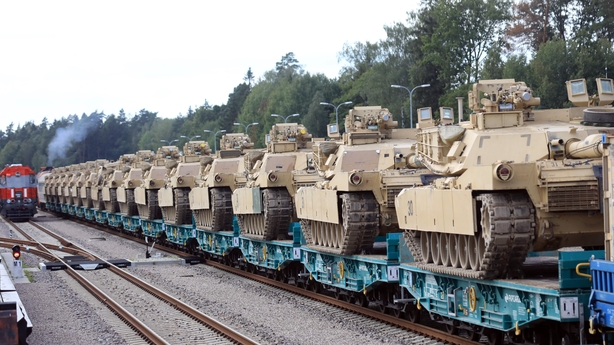 US Defense Secretary Lloyd Austin has looked at several options for quickening the delivery and arrived at a determination that would reduce the time by about a year, a congressional aide briefed on the plan told Reuters.
Examples for options Mr Austin could have evaluated included changing positions in the delivery queue, or using US tanks that have had their sensitive equipment removed, so that it cannot be captured and studied by Russian troops.
The General Dynamics Corp production line is currently completing about 12 Abrams tanks a month.
Funds to alter or buy Abrams tanks would come from a fund known as the Ukraine Security Assistance Initiative (USAI), which allows President Joe Biden's administration to get weapons from industry rather than draw from US weapons stocks.
There is a round of USAI funding being prepared for later this month, said sources who spoke on condition of anonymity.
'Impartial' mediation
While Beijing has called for an "impartial" mediation in the conflict, Western countries have argued that China's proposals are heavy on grand principles but light on practical solutions.
The United States said last week that China's proposals would simply consolidate "Russian conquest" and allow the Kremlin to prepare a fresh offensive.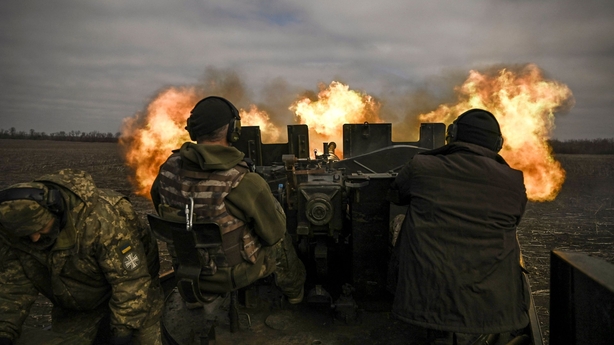 Mr Xi's visit began a day after Mr Putin visited Mariupol, his first trip to territory captured from Kyiv since the start of the assault in February 2022.
"We don't support calls for a ceasefire right now," White House national security spokesman John Kirby said on Friday.
China and Russia have often worked in lockstep at the UN Security Council, using their veto power as permanent council members to counter the West.
And China said that the International Criminal Court should avoid what it called "politicisation and double standards" and respect the principle of immunity for heads of state.
Russia's assault on Ukraine has also deepened fears among Western powers that China could one day try to take control of the self-ruled island of Taiwan, which Beijing sees as part of its territory.