Israeli and Palestinian officials were holding talks in Egypt "to restore calm" after a surge in deadly violence in the occupied West Bank, Egypt's foreign ministry said.
The meeting, which followed similar talks last month in Jordan where both sides pledged to prevent more violence, comes amid concerns of a feared escalation during the Muslim holy month of Ramadan starting in the coming week.
The meeting is aimed at "supporting dialogue between the Palestinian and Israeli sides to put a stop to unilateral actions and escalation and break the cycle of violence", Egypt's foreign ministry added.
Officials from Egypt, Jordan and the United States were attending the meeting in the Red Sea resort of Sharm al-Sheikh, it added.
Hussein al-Sheikh, Palestine Liberation Organisation (PLO) secretary general, said on Twitter yesterday that the Palestinian delegation would participate "to demand an end to the continuous Israeli aggression".
The Palestinian delegation will participate tomorrow in the Sharm Al-Sheikh meeting, with regional and international presence. To defend the rights of our #Palestinian people to freedom and independence, and to demand an end to this continuous #Israeli aggression against us. https://t.co/tZWvTiArHT

— حسين الشيخ Hussein AlSheikh (@HusseinSheikhpl) March 18, 2023
Few details have emerged from the talks, but the efforts were already rejected by militant Palestinian factions.
Islamist group Hamas, which controls the blockaded Gaza Strip, said it "rejects the Sharm al-Sheikh conference and conferences that aim for calm", senior member Mussa Abu Marzouk said in a statement.
"Our choice... is to escalate the resistance in the face of the occupation," he added.
Islamic Jihad and the Popular Front for the Liberation of Palestine said in a joint statement that Israel "takes advantage of these security meetings to launch more aggression".
The Democratic Front for the Liberation of Palestine also demanded Palestinian representatives leave the talks.
A surge in confrontations
In previous years, clashes have erupted between Israeli police and Palestinians around Jerusalem's Al Aqsa mosque during of Ramadan, which coincides this year with Judaism's Passover and Christian Easter.
The Israeli-occupied West Bank has seen a surge of confrontations in recent months, with near-daily military raids and escalating settler violence amid a spate of attacks by Palestinians.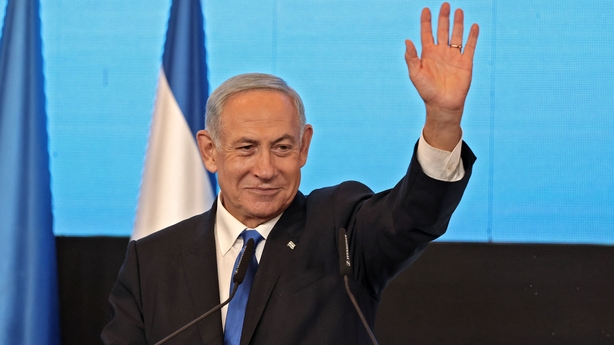 Over the past year, Israeli forces have made thousands of arrests in the West Bank and killed more than 200 Palestinians, including fighters and civilians.
More than 40 Israelis and three Ukrainians have died in Palestinian attacks in the same period.
Israel pledged in Aqaba to halt discussions on new settlement units in the West Bank for four months and stop authorisation of outposts for six months.
But Israeli Prime Minister Benjamin Netanyahu quickly appeared to downplay any commitment, saying there would be no freeze in an apparent nod to hardline members of his coalition government.
Last month, Mr Netanyahu's government authorised nine Jewish settler outposts in the West Bank and announced mass construction of new homes in established settlements. The move drew deep dismay from the United States.
The Palestinians aim to establish an independent state in the West Bank and Gaza Strip with East Jerusalem as its capital - territories Israel captured in a 1967 war.
But peace talks have been stalled since 2014 and Palestinians say Jewish settlement expansion has undermined the chances of a viable state being established.
Visiting Israel earlier this month, US Defense Secretary Lloyd Austin told Israeli leaders to take steps to reduce tensions in the West Bank, saying Washington was firmly opposed to any acts that could trigger more insecurity, including settlement expansion and inflammatory rhetoric.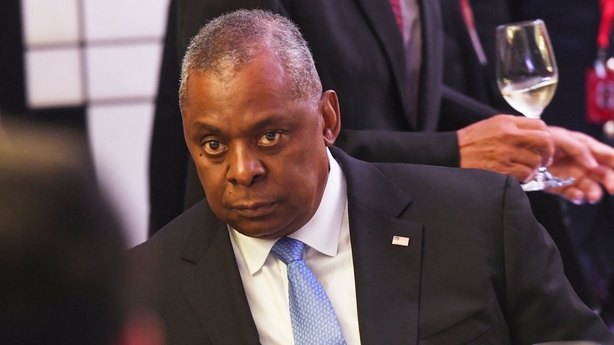 Washington was especially disturbed by settler violence against Palestinians, he said.
Palestinian militant group Hamas, which governs the Gaza Strip condemned the West Bank-based Palestinian Authority for taking part in the meeting, noting it was being attended by the Israeli government "which is escalating its aggression against our people".
But Hussein Al-Sheikh of the umbrella Palestine Liberation Organisation said a Palestinian delegation would be in Sharm el-Sheikh "to defend the rights of our Palestinian people to freedom and independence, and to demand an end to this continuous Israeli aggression against us".
Mr Netanyahu's office declined comment on the Sharm el-Sheikh meeting.