When Russia invaded Ukraine last year, New York's night skyline lit up with the colours of the Ukrainian flag. From the Empire State building to One World Trade Centre, it was a blue and yellow light show of solidarity.
From this perspective - or indeed from any perch inside most developed nations, otherwise known as "the West" - you would be forgiven for thinking that the whole world fully supports Ukraine against Russian aggression.
But the reality is far more complex. There is nowhere better to unpick the nuance of global opinion on the war than inside the headquarters of the United Nations in New York, especially as delegates prepare for a landmark vote this week to coincide with the anniversary of the invasion.
According to diplomats, intensive lobbying has been under way by the so-called "friends of Kyiv" to drum up support for a General Assembly resolution condemning Russia's war on Ukraine, which is expected to be tabled today.
Meanwhile, several permanent members of the Security Council are planning to fly their big guns to New York for a high-level discussion slated for Friday.
US Secretary of State Antony Blinken will be here, as well as foreign ministers from the UK and France. But the show of strength is in part recognition that, inside the UN system, Russia has its supporters.
Other countries are on the fence.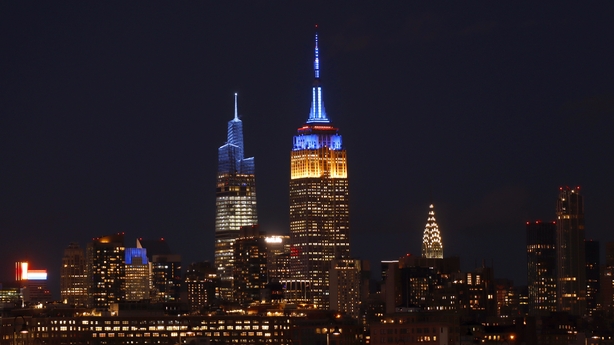 "A strong majority of UN members support Ukraine's basic right to protect its sovereignty, but are sceptical about threatening Russia with more specific penalties," Richard Gowan, an analyst, told RTÉ News.
"I think that a lot of UN members also feel that it is time to nudge Russia and Ukraine towards peace talks," said Mr Gowan, the UN director of the International Crisis Group, a think tank.
Last March, 141 members voted in favour of a resolution calling for Russia to immediately and unconditionally withdraw from Ukraine. That was considered a resounding condemnation of Vladimir Putin's war.
There were five no votes – from the countries diplomats call "the usual suspects": North Korea, Nicaragua, Belarus, Syria and Eritrea.
But the list of 35 abstentions worried Ukraine's allies the most, not least because it included major economies, such as South Africa and India.
There are many factors at play, such as a post-colonial reluctance to join causes spearheaded by their former oppressors, or the fear of losing aid or trade from big donors such as Russia and China.
There are also more immediate concerns, such as sky-rocketing food, fertiliser, and energy prices as a result of the invasion, and the sanctions imposed on Russia.
As one diplomat put it: many countries do not want to take sides, they just want the war to stop.
Aware of the lukewarm support in some quarters, diplomats have been busy applying pressure on the countries they think they can flip to a yes vote, with South Africa and Brazil top of the list.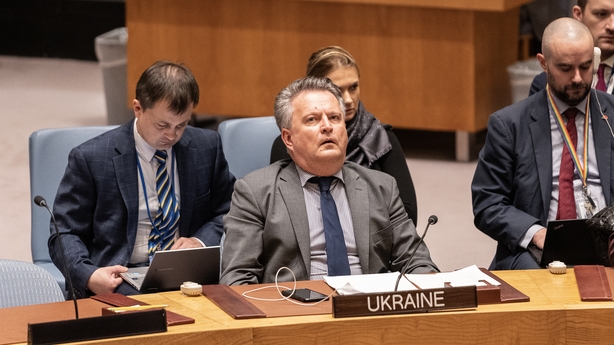 Brazil initially voted against the invasion but then abstained in an October vote condemning Russia's attempt to annex four territories of Ukraine.
India, meanwhile, explained its persistent abstentions by citing the need to keep diplomatic channels open and to see a return to the negotiating table.
Moscow and New Delhi are old Cold War allies as well as big trading partners. India relies on Russia for support inside the UN over territorial disputes with its neighbours, as well as for a flow of weapons and cheap crude oil.
Several other Asian countries, such as Vietnam and Thailand, which also abstained, have deepened military cooperation with Russia in recent years.
Many African nations also consider Russia a strong defence and trading partner.
Former Russian military personnel known as the Wagner group mercenaries are thought to be operating on the ground in several African countries, including Mali and Libya.
In two recent visits to Africa, Russian Foreign Minister Sergei Lavrov played the "anti-imperialist" card – comparing Russia's attempts to "liberate" Ukraine with colonial-era wars of independence. He blamed "western sanctions" for rising food prices across an already hunger-stricken region.
To counter Russia's influence in Africa, European and American leaders also hightailed it to several capitals over the past few months, bearing promises of continued aid, as well as appealing to the basic right of every nation, enshrined in the UN Charter, not to be attacked by its neighbour.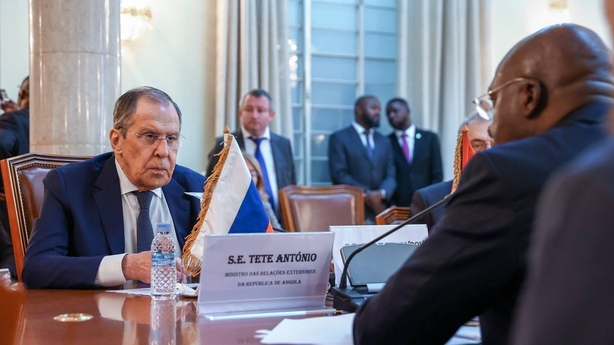 In the end, the global charm offensive could only get Ukraine's allies so far and it became apparent to architects of the resolution that it was going to need to be a pretty broad brush to garner anything approaching last year's 141 votes.
The message was sent back to Kyiv that specific details like President Zelensky's ten-point peace plan, for example, had to be dropped in favour of a more general approach, reasserting Ukraine's right to territorial integrity and deploring the human rights and humanitarian consequences of Russia's actions.
"At the start of the year, the Ukrainians were hoping for something a bit more ambitious, like a resolution endorsing an international tribunal to try Putin for aggression," Mr Gowan said.
"But the US, UK and EU worry that tabling anything too bold would make non-Western countries nervous, and lead to a big drop in the level of support."
Ukraine's allies have therefore decided to prioritise getting a solid vote of support for a simpler resolution, he said.
It was not what Ukraine's leaders had wanted, but they were convinced that tabling a form of words that most countries could get behind was the best way forward.
"We have worked hand in glove with Ukrainian colleagues and partners from all regions of the world. We count on very broad support from the membership," a senior EU source at the United Nations told RTÉ News.
For its part, Ireland will vote in favour of the resolution.
"This is an important moment for the world to show global solidarity with Ukraine – for the world to call for Russia to withdraw all of its forces," Minister of State for European Affairs Peter Burke said.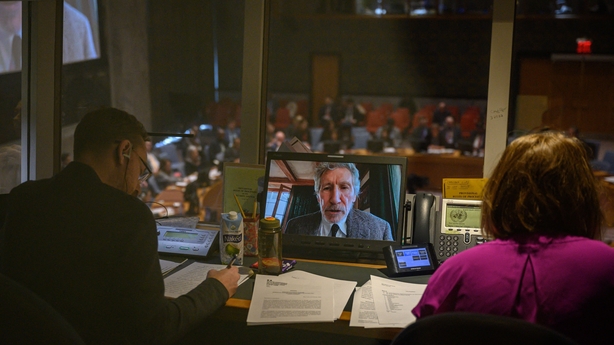 But Russia's own push for support inside the UN has not let up either.
Casting NATO, and particularly the United States, as the aggressor is a line trotted out by the Kremlin's representation at the UN on a regular basis.
In a particularly headline-grabbing move, Russia invited Roger Waters, the former Pink Floyd singer, to address the Security Council by video link earlier this month.
Mr Waters told diplomats that the Russian invasion was illegal, but added that it was "not unprovoked".
He condemned the "provocateurs" and expressed concern about the number of weapons flowing into Ukraine from NATO countries.
The Ukrainian permanent representative, Sergiy Kyslytsya, denounced the musician as "another brick in the wall of Russian disinformation and propaganda".
The Russian mission to the UN declined to comment to RTÉ News.
And so, as the vote to mark the anniversary of the invasion approaches, the UN is locked in a "battle of narratives", as one diplomat put it.
Member states find themselves caught in the middle and are frantically weighing up their own strategic national interests and the potential cost to them of condemning Russia.
It is being seen as a major litmus test of global opinion, measuring the extent of Moscow's isolation and how much support Ukraine still enjoys.
Looking out across New York's cityscape, there are still some blue and yellow lights shining in the night sky, but not as many as there were this time last year.