Teams of drillers are building wells to fight a devastating drought sweeping parts of China, while a southwestern region that saw scorching temperatures this month is now on alert for flooding.
A drill team in Dashan village near Jiujiang city in the country's central Jiangxi province, is working 15-hour days to build a well there.
In another nearby village, a 72-year-old man scoured the fields for ears of rice left over from the paddy harvester to take home and feed to his chickens.
"Sesame, corn, sweet potatoes, cotton in the drylands are all dried up," he said, adding that only the rice fields could be filled with water from nearby reservoirs, "so they just filled them with a little bit of water and it was a little bit better."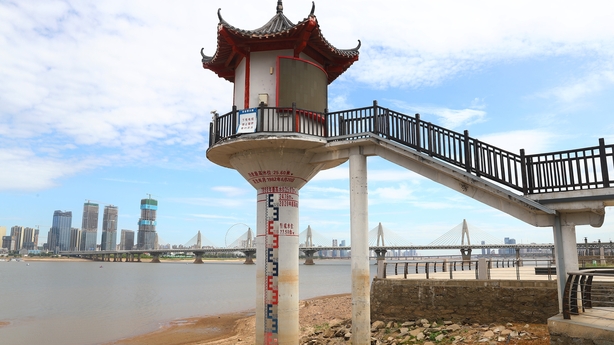 China issued a national drought emergency earlier this month as record-high temperatures continued to scorch the regions along the Yangtze River.
Last Wednesday, Jiangxi province raised its drought emergency response to Level III from Level IV.
Level I is the highest of the country's four-tier ranking system.
Jiangxi province is one of China's 13 major grain-producing regions.
The heat has struck the agriculture sector hard and caused a patchwork of factory shutdowns across the country.
In July alone, high temperatures caused direct economic losses to China of 2.73 billion yuan (€400m), affecting 5.5 million people and 457,500 acres of land, according to government data published on Thursday.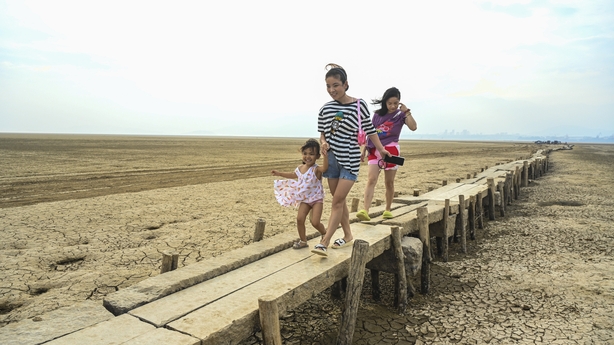 Meanwhile, a southwestern part of China that has suffered scorching temperatures this month is now on alert for flooding amid days of torrential rain.
Downpours in the sprawling manufacturing hub of Chongqing and nearby areas of Sichuan province follow severe power shortages in the same localities caused by heavy use of air conditioning and falling reservoir levels.
The rain began yesterday and is forecast to extend into tomorrow.
The government initiated an emergency flood-prevention response in Sichuan and Chongqing yesterday.
Many parts of southern China have seen temperatures exceed 40 degrees Celsius over the past few weeks, in what is widely considered the hottest period since the government began compiling information in 1961.
Chongqing suffered almost three weeks without rain and has been rationing electricity, crimping output from factories of major global companies.
Besides drought, extreme heat along the Yangtze River Basin has also threatened crops around many cities and localities.Pictures of scorched, mud-baked lakes and dried-up rivers have appeared on social media.
Chongqing and Sichuan have also battled forest fires.
The torrential rain for the next two days is forecast to hit the eastern and southwestern parts of the Sichuan Basin and western and northern Chongqing.