US House Speaker Nancy Pelosi's visit to Taiwan this week sparked a furious response from China, which sent warplanes and missiles into Taiwan's territorial waters, suspended cooperation deals with the US and issued a slew of sanctions against Taiwanese businesses.
Soon after we arrived in Taiwan last year, my daughter was surrounded in the playground at her new Taipei school by a group of curious children.
But their first question wasn't 'who is your favourite pop singer' or 'do you like Pokémon?'
These kids wanted to know - did she think Taiwan was part of China?
It was a big geopolitical question for a 10-year-old to ponder and somewhat confusing given that only weeks before in her Beijing school, her Chinese teachers would often refer to Taiwan as part of China.
But here, her new friends suggested that "no" would be the correct answer to their question.
It was an insight into the growing chasm between Chinese and Taiwanese attitudes to unification and how generations of young Taiwanese are growing up with a very separate identity and therefore no desire to be forcibly unified with China.
Indeed, the more autocratic the People's Republic of China becomes and the more threats they make to take Taiwan by force, the less most Taiwanese citizens - especially the young - want anything to do with it.
This is an infuriating problem for the Chinese leadership that knows that the chances of peaceful acquisition of Taiwan are just about nil, leaving coercion and possibly even military conflict as the only options.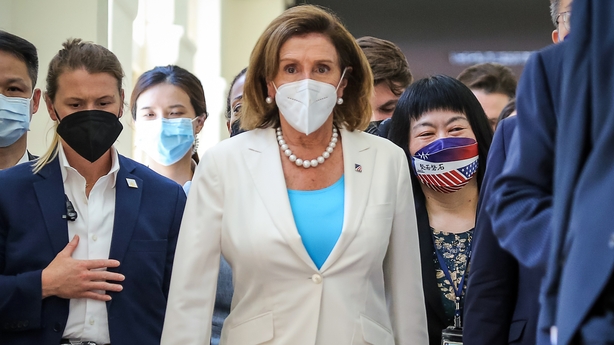 This week, China's ambassador to France Lu Shaye gave us a glimpse into how they might bring a reluctant Taiwanese population to heel once they took control of the island.
"We will re-educate them," he told a French TV Channel.
"I'm sure," he said, that after re-education, "they will become favourable to reunification and become patriotic."
China has been condemned by human rights groups over its existing re-education policies deployed to brutal effect in Xinjiang, Tibet and Hong Kong for the same reason; to instil devotion to the Communist Party among people suspected of disloyalty.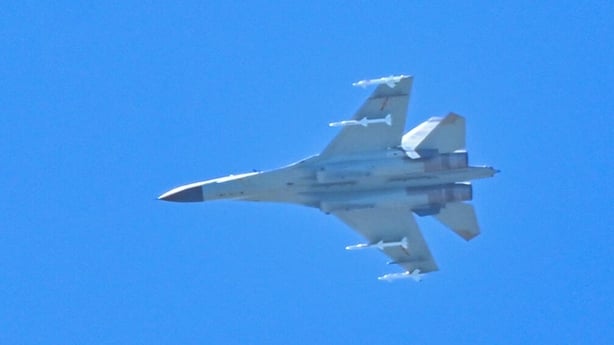 Most Taiwanese are all too aware of China's intentions to take control of their homeland and indeed some people you meet in Taiwan see it as an inevitability that is futile to resist, favouring peaceful acquiescence instead.
Others, though, are already preparing to resist and this year, following Russia's invasion of Ukraine, signed up in greater numbers for firearms training courses.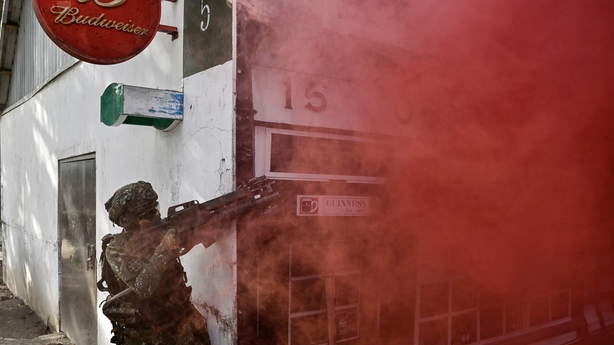 Conflict over Taiwan, most commentators agree, is not something the Chinese leadership wants at this point – their focus instead is on shoring up the Chinese economy and maintaining stable conditions for leader Xi Jinping to stay in power for an historic third term.
But the tension is a stark reminder that the US and China rivalry is growing rapidly, the balance of power is changing and Taiwan, a democratic, self-ruling island nation of 23 million people, is stuck in the middle.
What China's reaction to Ms Pelosi's visit shows is that a full-scale invasion and occupation – and no doubt Taiwanese counter-insurgency - is just one potential scenario.
The Chinese regime has many other tools at its disposal and, this week, showed its willingness to use them.
The PLA's implementation of a de facto blockade of the island caused by the ongoing military exercises, for example, sent shivers down already pandemic-disrupted global supply chains.
Cargo ships bound for Europe and America hurriedly found new routes to avoid Chinese live-fire.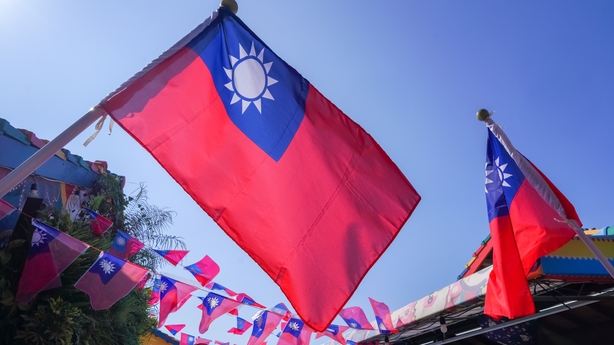 Let's not forget that much of the world's cutting-edge technology relies on computer chips made in Taiwan, shipped from the island along these international sea lanes.
China already claims the Taiwanese Strait - deemed international waters under a UN convention - as its own.
With the temperature rising, how long will other countries preserve freedom of navigation through this key trade route without having to ask China's permission?
But China also has diplomatic and economic cards to play: Officials walked out of talks with Japan this week; ditched cooperation agreements with the US on climate change; suspended military dialogue; drummed up support from dozens of other countries at the UN for its position; and put the squeeze on Taiwanese and American businesses in China.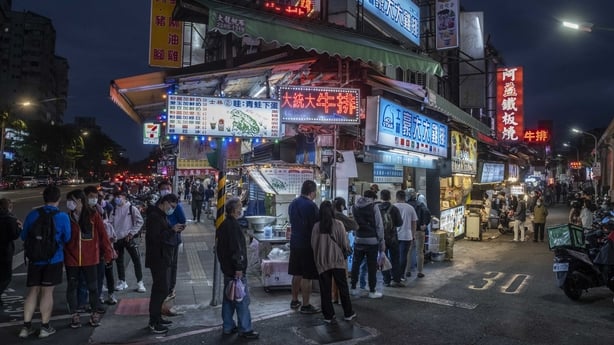 Beijing targeted key policy issues for the US President, Joe Biden in retaliation for Ms Pelosi's visit.
The White House, for example, needs China's cooperation on stemming the fentanyl trade which has devastated America's inner cities.
But overnight, any hope of progress the Americans may have had, has been snuffed out.
Similarly, with climate change, China has shown the Taiwan issue matters more.
While some commentators breathed a sigh of relief that these measures were at least well short of a declaration of war, they were, nevertheless, an indication of how much more powerful and more confident, militarily, economically and diplomatically, China is today than the last time tension over Taiwan turned into a crisis in the mid-1990s.
But this is also a good opportunity for Beijing to test the resolve of other powers in the Indo-Pacific.
Are the US, Japan and even Australia really willing to come to Taiwan's defence?
To what extent will they defend their interests and the current balance of power in the wider region?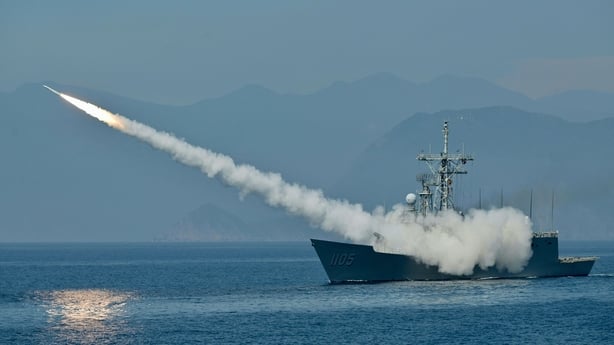 China is watching closely.
As for the children in my daughter's Taipei playground, they are growing up in the shadow of an authoritarian superpower that has vowed to take over by force.
But their lives aren't defined by it.
Long hours studying at after-school clubs are more of a daily concern than ballistic missile tests off the coast.
Because none of this is new for people in Taiwan.
The only surprise to them is when the outside world chooses to take notice.