Russia has announced further sanctions on 39 prominent British people, while a new bill there could see the banning the adoption of Russian children by citizens of "unfriendly countries".
British Labour Party leader Keir Starmer, former prime minister David Cameron as well as prominent journalists Piers Morgan, Robert Peston, Huw Edwards, ITV's Robert Peston and John Ryley have now been barred from entering Russia.
The reason given for the ban was for their support of the "demonisation" of Russia since invasion of Ukraine on 24 February.
They are just some of the 39 British politicians, officials, businesspeople and journalists who have had their names added to to the list of more than 200 other British people whom Russia has already banned.
The travel bans - mirroring those Russia has imposed on other Western nations that have hit it with sanctions over the invasion of Ukraine - are largely symbolic, but Russia's foreign ministry said it would keep adding to the list.
"Given London's destructive drive to spin the sanctions flywheel on far-fetched and absurd pretexts, work on expanding the Russian stop-list will continue," it said in a statement.
"As has been noted more than once, the pernicious actions of the UK in planting Russophobia, spreading false information about our country and supporting the Kyiv neo-Nazi regime will receive an adequate and decisive response from the Russian side.
"The choice in favour of confrontation is a conscious decision of the British political establishment, which bears all responsibility for the consequences."
On Twitter, Mr Morgan reacted to the ban tweeting: "It wasn't on my immediate vacation to-do list."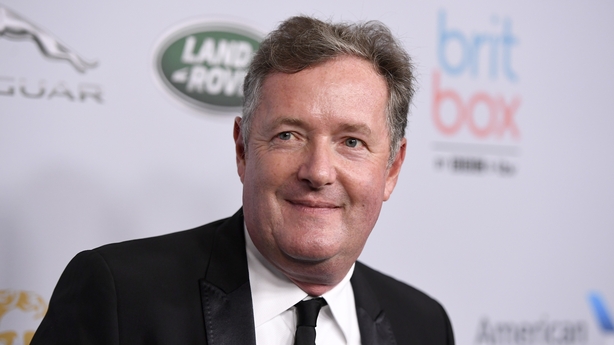 Meanwhile, Russian lawmakers introduced a bill to the lower house of the country's parliament banning the adoption of Russian children by citizens of "unfriendly countries".
Russia's list of unfriendly countries was expanded this year, and it currently includes the United States, United Kingdom, all European Union member states, as well as Japan and South Korea.
"Sending our children to be raised in 'unfriendly countries' is a blow to the future of the nation," the bill's authors wrote.
The bill allows for adoption bans to be lifted in the future, should a given country stop carrying out "unfriendly actions" against Russia.
---
Read more on Russia's invasion of Ukraine
---
Russia previously banned adoptions by US citizens under the controversial 2012 Dima Yakovlev law, named for a Russian child who died as a result of neglect shortly after being adopted by an American family.
Separately, the Russian Prosecutor General's office said it had declared London's Calvert 22 Foundation, a non-profit organisation founded in 2009 by Russian-born economist Nonna Materkova, to be an "undesirable organisation".
"It has been established that its activity poses a threat to the foundations of the constitutional order and the security of the Russian Federation," it said in a statement.
No comment was immediately available from the organisation which focuses on arts and culture in Russia and eastern Europe.