Pope Francis arrived in Canada on Sunday for a six-day visit during which he is expected to personally apologise to Indigenous survivors of abuse committed at residential schools run by the Catholic Church.
The papal plane landed shortly after 11.00am local time in Edmonton, the provincial capital of Alberta.
The 85-year-old pontiff said on the flight that "we must be aware that this is a penitential journey," before greeting journalists accompanying him on board, despite knee pain that has forced him to use a cane or wheelchair in recent outings.
Established in the 1800s, residential schools were created for the purpose of separating Aboriginal children from their families, in order to minimise and weaken family ties as well as cultural linkages.
It was about indoctrinating children into a new culture - the culture of a legally dominant Euro-Christian Canadian society - and it was led by Canada's first prime minister, Sir John A Macdonald.
For more than a century, an estimated 150,000 First Nations, Inuit, and Métis children were subjected to spiritual, emotional, physical, and sexual abuse in Catholic run residential schools.
In the late 1990s, as the remaining schools closed, survivors began to speak out about their experiences.
This led to the negotiation of the Indian Residential Schools Settlement Agreement that mandated the establishment of the Truth and Reconciliation Commission of Canada.
In 2009, National Chief of the Assembly of First Nations Phil Fontaine, four other Aboriginal leaders, and five leaders from the Roman Catholic community in Canada travelled to Rome for a private audience with Pope Benedict XVI.
The Pope issued a statement following the meeting expressing sorrow at what had happened.
While some survivors welcomed the statement, many said the lack of a clear apology from the Vatican was evidence that the Catholic Church had not come to terms with its own wrongdoing in residential schools.
They compared their situation to an apology that was made in Ireland around this time, and this is outlined in a report by the Truth and Reconciliation Commission.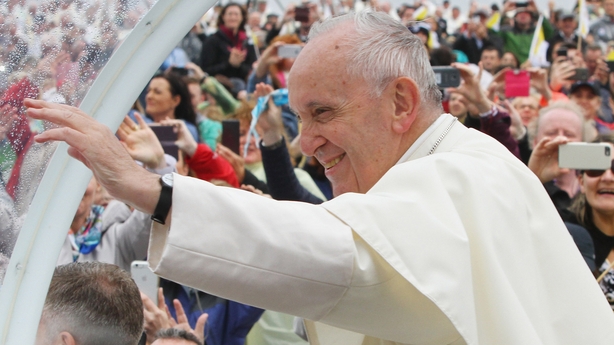 It noted that in 2010, a pastoral letter was issued, and a public statement was made through the churches to all Catholics in Ireland acknowledging that the church had failed to address the issue of child abuse in Catholic institutions.
The statement also addressed those who were abused as children by church clergy - acknowledging they had suffered grievously. For this, Pope Benedict said he was "truly sorry".
Many survivors in Canada were aware of the Pope's apology to Survivors of Catholic run schools in Ireland and questioned why a similar apology had not been extended to them.
Three years later, Pope Benedict surprised the world by announcing his resignation as Pontiff, which resulted in a change of leadership.
Pope Francis took up the role in 2013.
Two years later, Canada's Truth and Reconciliation Commission published its findings, including that an estimated 3,200 children died in residential schools from tuberculosis, malnutrition and other diseases resulting from poor living conditions.
Like mother-and-baby homes in Ireland, burial records from the time were poor but the federal government has since been called upon to establish a national framework for investigation and protection of burial sites, consistent with the rights, laws, jurisdiction and protocols of the affected nations.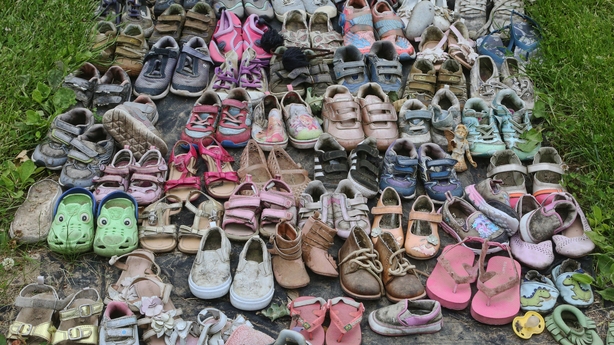 In 2021, Pope Francis invited representatives of indigenous communities from Canada to meet him. They made the journey to Rome in March this year.
The Pope spent four hours over several days listening.
On the last day, he asked for God's forgiveness for the deplorable conduct by members of the Catholic Church and said he was very sorry.
Those who visited him at the Vatican invited him to Canada and he accepted.
Over the next six days he will travel to the Canadian cities of Edmonton, Quebec and Iqaluit to meet indigenous peoples.
Not all survivors are satisfied that an apology from the Pope will bring closure. There are some that want him to go further and take full responsibility on behalf of the Catholic Church.
The legacy of residential schools' haunts many generations of indigenous peoples in Canada, and it will take time before trust can be restored in the church and in the government.
The 2015 Trust and Reconciliation report published 94 calls to action which urged all levels of government - federal, provincial, territorial and aboriginal - to work together to change policies and repair the harm caused by residential schools in order to move to reconciliation.
By April this year, the federal government which is directly or jointly accountable for 76 of those actions, had completed 17 of them.