The latest report from the International Panel on Climate Change was perhaps the starkest yet. It warned that global warming is already making an impact and the window of opportunity to limit climate change is closing fast.
The document was described by UN Secretary General Antonio Guterrez as "a map of human agony" and he warned "delay is death".
That urgency has been echoed by scientists from Ireland who contributed to the report. Three of them have spoken to RTÉ News.
Sadie McEvoy was a Chapter Scientist and Contributing Author on the Europe Chapter of the report. Based in the Netherlands, her research included looking at sea level rise and flooding - two of the climate hazards to which Ireland is most exposed.
She says there is a big gap between what is needed to be done and what is being done.
"Our research shows that...if we want to be protected against many climate hazards including sea level rise, that we need to really accelerate the way that we are adapting and we need to start looking in the longer term."
Coastal cities are hotspots for climate hazards and impacts and also hotspots for adaptation because a lot of economies are based around coastal cities.
Sadie McEvoy warns that "if we don't drastically reduce warming, then we will end up with much higher sea level rise than we could if we take aggressive action now".
But some sea level rise is inevitable and "we really need to move beyond talking and doing science and measuring impacts, and we need to start actually acting and putting adaptation measures in place."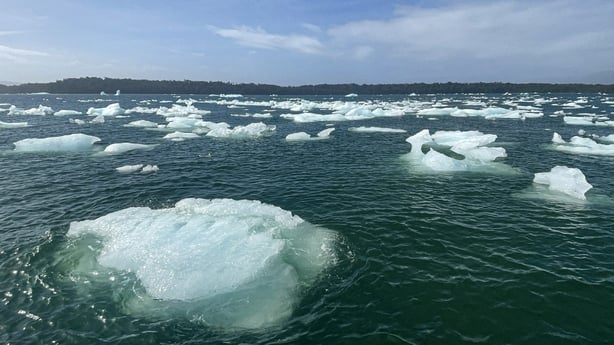 Professor Mark Costello is now based in Norway but spent 16 years in New Zealand. He was a contributing author to the Australia-New Zealand Chapter and was also a co-lead on a special chapter on biodiversity hotspots.
It had been thought that these hotspots may not have been affected by climate change but Mark Costello says the research found that almost every area has seen impacts.
In many areas animals are moving further away from the equator or to higher ground to escape rising temperatures. Some are running out of places to go.
"This causes a restriction in the habitat available for the species on the mountain tops so they are the most likely ones to go extinct, and one of the first examples of a species to go extinct due to climate change was a frog living on a mountain top in Costa Rica."
He says the latest research confirms previous predictions and in many cases shows they were conservative.
"The coral reefs in Australia, the wildfires destroying forests in North America and parts of the Arctic even, so we're seeing these effects happening and they are now linked to climate change much more than they could have been in the past because we are getting more and more evidence."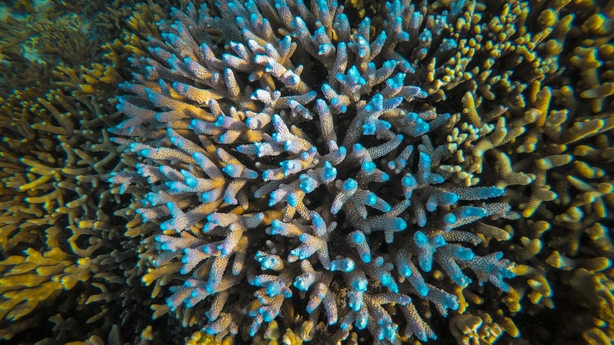 He says despite this, climate change is not the biggest threat to biodiversity.
"In fact the worst possible thing for biodiversity and nature are the things we've been doing to it for years. Already, we're hunting and fishing species to extinction, often by accident, they're not being targetted but they're just being killed as bycatch, and we're losing habitats."
Anna Carthy's research focuses on climate justice and she was a contributing author to the chapter on Climate Resilient Development Pathways.
Based in the UK she says the major injustice of climate change is how those least responsible for global heating and least able to adapt are worst hit.
"Like we've seen with Covid-19 not all people are impacted equally.. and it's usually people living in poverty, people who are excluded, people who for various reasons are discriminated against..and they're the people who face the worst impacts first."
She is calling for "transformational adaptation" - a key concept in the report but she says that would require a radical shift in how societies are structured and a strong focus on social justice and equity.
Without that focus, there is a risk of "maladaptation" which would see actions that make some people worse off. To avoid that people must be included in decisions and solutions cannot be based just around technological fixes.
The Summary for Policymakers section of the report ends with a stark message.
"The cumulative scientific evidence is unequivocal: Climate change is a threat to human well-being and planetary health.
"Any further delay in concerted anticipatory global action on adaptation and mitigation will miss a brief and rapidly closing window of opportunity to secure a livable and sustainable future for all."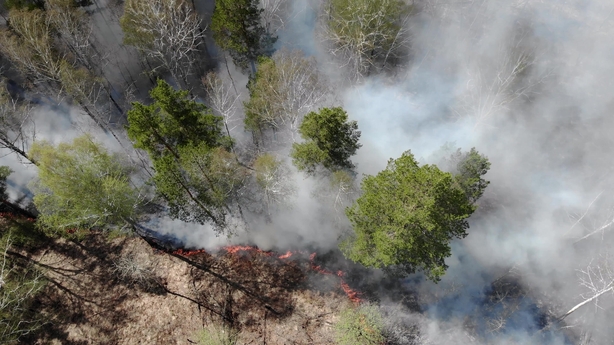 That sense of urgency is shared by these three Irish scientists, but they also have hope.
Anna Carthy says "we need to accept that this is a really dire situation, but we need to also make sure that doesn't mean we become despondent in the face of crisis.
"This report is a strong call to radical action, it is a call for a just response to climate change, it is a call to understand climate justice as connected to racial justice, gender justice, social justice.. people power is really important, that we need to push our leaders to make the decisions that we want to see."
Professor Mark Costello sees most of the actions we need to take as just common sense.
"If we had only got our act together in the past and started doing the things we know we should do, to protect biodiversity, to reduce human poverty, to make our environment more sustainable, that would already pre-adapt us to cope with climate change in a better way."
On the message from the report he says "it's a bit like when we go to a doctor..he says you've got to change your habits, your lifestyle is not healthy for you.
"Well that's what the climate change reports are saying - we've got to change the way we live and our lifestyles. And we don't have to live any worse, we just have to be a bit more smart."
For Sadie McEvoy the key message is "climate change is already impacting people and ecosystems on every continent and that we need to take really rapid and integrated action to avoid catastrophic impacts of climate change in the future.
"And the window for taking that action is closing. So this is something really urgent, this is not something in the future and this is not something we are unsure of, we're very confident, we know that this is true and this is happening.