The senior MP who heads the Commons "sleaze" watchdog has warned Government attempts to pressurise Tory MPs seeking to oust Boris Johnson are illegal.
Chris Bryant, chairman of the Commons Standards Committee, said threats to withdraw public funding from MPs' constituencies amounted to "misconduct in public office" and should be referred to the police.
He said there were even allegations the UK's Prime Minister had been directly involved as he battles to save his job ahead of a keenly-awaited report into lockdown parties in Downing Street.
His intervention came after William Wragg, the senior Tory MP who first raised concerns about attempted "blackmail" by No 10, disclosed that he is to meet police to discuss his claims.
Mr Bryant, who is a Labour MP, said he had spoken to "about a dozen" Conservatives in recent days who had either been threatened by Government whips with having funding cut from their constituencies or promised funding if they voted "the right way".
"I have even heard MPs alleging that the Prime Minister himself has been doing this," Mr Bryant told the BBC Radio 4 Today programme.
"What I have said to all of those people is that I think that is misconduct in public office. The people who should be dealing with such allegations are the police.
"We are not the United States. We don't run a 'pork barrel' system. It is illegal.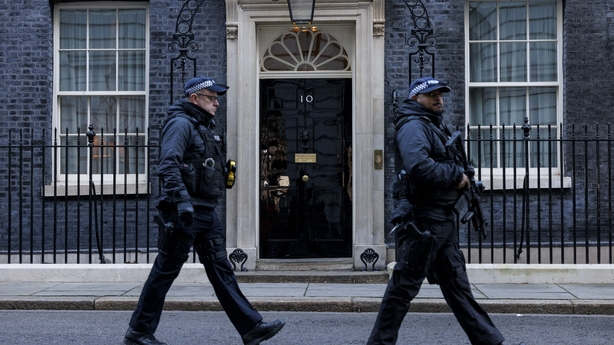 "We are meant to operate as MPs without fear or favour. The allocation of taxpayer funding to constituencies should be according to need, not according to the need to keep the Prime Minister in his job."
Earlier, Mr Wragg said he would be meeting a Scotland Yard detective in the House of Commons early next week, raising the prospect police could open an investigation.
The disclosure came after Downing Street said it would not be mounting its own inquiry into the claims, despite calls to do so by both Conservative and opposition MPs.
A No 10 spokesman said it would only open an inquiry if it was presented with evidence to back up Mr Wragg's assertions.
However, the MP, who chairs the Commons Public Administration and Constitutional Affairs Committee, said he believed an investigation should be for the "experts" in the police.
Mr Wragg's latest intervention comes as No 10 is braced for the expected delivery next week of the report of Sue Gray, the senior civil servant investigating lockdown parties in Downing St elsewhere in Whitehall.
It is likely to lead to renewed calls from opposition parties for a police investigation if there is any evidence Covid rules were broken - including at a drinks do in May 2020 attended by Mr Johnson.
Mr Wragg, one of seven Tory MPs to have called publicly for the Prime Minister to resign, stunned Westminster with his allegations this week of a campaign of intimidation by No 10 amounting to criminal conduct.
Johnson 'unfit for office' - Davidson
Boris Johnson is "unfit for office", former Scottish Conservative leader Ruth Davidson has said.
Ms Davidson, who took her seat in the House of Lords last year after stepping down at Holyrood, was a vocal opponent of the Mr Johnson's Tory leadership bid as well as being steadfastly against Brexit - a campaign he led.
Speaking to the Times, she said if she was an MP, she would submit a letter of no confidence in the Prime Minister to the 1922 Committee - 54 of which are needed to trigger a vote on his leadership.
Ms Davidson told the newspaper there is no "deep-rooted hatred" between the two, but she added: "I didn't support him for the leadership and I believe what has been exposed to have happened in the last few weeks shows that he's unfit for office but, I mean, he's perfectly convivial company."
As well as anger over the lockdown parties, she claimed some in the Tory party are tired of the "drama" coming from Number 10.
"I think one of the reasons that the Prime Minister is in such a perilous situation is not just because of the apparent rule-breaking, although that is a big part of it, but because there is a fatigue even within the party and certainly by my MP colleagues for the drama that has been emanating from Number 10," she said.
Mr Johnson has struggled with support north of the border amid this most recent scandal, with current Scottish Tory leader Douglas Ross - along with most of his MSPs - publicly calling on him to leave
Banners protesting against PM flown over premier league games
Banners reading "Boot him out! - Stop Boris.com" were flown over Premier League matches held at Old Trafford in Manchester and Elland Road in Leeds today.
Campaign group Open Britain told the PA news agency it had "booked the aircraft", adding it was taking its "campaign fighting to have Boris Johnson removed from power...to the skies".
The group said it had decided to "increase public pressure after the Prime Minister failed to step down this week".
The website displayed on the banner links to a petition calling for Mr Johnson to be "removed from power", which currently has more than 77,000 signatures.
Leeds United played Newcastle United at Elland Road, with a banner also seen at Old Trafford where Manchester United faced West Ham.