This week Italy's lower chamber of parliament will start choosing the country's next President.
It is a process which is expected to take several days of voting, with candidates including current Prime Minister Mario Draghi amongst those vying for a place in Rome's Palazzo Quirinale.
Who gets a vote?
Just over 1,000 parliamentarians from national and regional assemblies get to cast a ballot. Four booths are set up in the lower house of parliament and each voter casts a ballot in the privacy of the booth.
To get elected, the winner must have two thirds in any of the first three ballots. After that, a simple majority is needed.
How does voting work?
Four covered voting booths are set up in the lower house of the Italian parliament and one by one voters cast a ballot. Generally, each vote takes about four hours and the ballot can go on for days before a winner emerges.
One election in 1971 took 16 days, as it required 23 ballots. The fact that the vote is private means that voters can pledge support for one candidate in line with their party's wishes, but could potentially vote for someone else once they enter the voting booth.
Who can run for President?
Anyone over the age of 50 who holds Italian citizenship, is registered to vote and has no legal impediment to holding public office.
There are no official candidates and you do not need a party affiliation to run, as proven by the fact that three of Italy's last four presidents were independents.
The role of the Italian President is often seen as ceremonial, something of a political umpire drawn in to resolving political impasses.
But Professor Giovanni Orsina, Professor of Comparative History of Political Systems and Director of Luiss School of Government in Rome says the job is an important one, which goes beyond acting as a political referee.
The incumbent acts as an important connection between Italy and the international arena, and in particular, Europe.
The President chooses not just the Prime Minister but also has a say in the appointment of ministers, with Professor Orsina pointing out that past presidents have objected to some proposed appointments.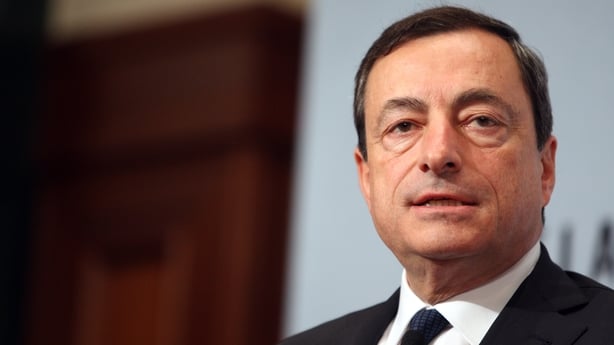 Professor Orsina uses the analogy of an accordion, saying the role can expand or contract with the power of political parties.
Nowadays the parties are very weak, he adds, which means in those moments the accordion is open and a prestigious figure like Mario Draghi could fill the role with substance.
The involvement of Mario Draghi as a candidate has led some to speculate that if he becomes President, it would spark a political crisis in Italy, precipitating a general election as his successor is sought.
But, as Professor Orsina points out, a successor could be found without the need for a general election, and moreover Italy is facing an election in 2023 anyhow.
That means the inevitable instability that comes in a pre-election period has already begun, as parties begin to position themselves to face the voters.
We need your consent to load this rte-player contentWe use rte-player to manage extra content that can set cookies on your device and collect data about your activity. Please review their details and accept them to load the content.Manage Preferences
Of course the other high-profile candidate in this election had been Silvio Berlusconi. The involvement of the four-time former Prime Minister has inevitably garnered the most headlines outside of Italy.T
he man often known by his nickname Il Cavaliere - the knight - has been a dominant force in Italian politics for decades, but withdrew his bid to run for the Presidency this weekend.
His campaign had been seen by some as a bid to cement his own belief that he is one of the most important Italian political figures of the late twentieth and early twenty first centuries.
---
Read more: Italy's Berlusconi hospitalised in Milan
---
But Professor Orsina says that such a divisive figure was always highly unlikely to win the broad support needed for presidential success, a realisation that those close to Mr Berlusconi also appear to have reached this weekend.
Vittorio Sgarbi, a close associate of Mr Berlusconi, said efforts to garner backing this weekend were proving to be "a desperate task," conceding that withdrawal from the race was the wisest option.
As voting begins, Mario Draghi looks the most likely candidate to win the support needed, with former Italian Prime Minister and leader of the co-ruling Italia Viva party, Matteo Renzi, telling La Stampa that "if there is a game plan ready for 'after Draghi' then operation Draghi is feasible".
Nobody though, according to Mr Renzi, would accept losing such a valued premier without having "certainty on the future of the government".