Doctors in Ireland and Africa are calling for the Irish Government to push for greater access to vaccines for Africa.
They want Ireland to push the European Union to support a waiver on intellectual property rights which would allow developing countries to manufacture the vaccines.
In most African countries less than 10% of the population has been vaccinated because their governments cannot get access to the vaccines.
Dr Titus H Divala is an epidemiologist in Malawi where just 3% of the population is covered.
He said Malawi is now facing into a fourth wave of Covid with the health system expected to come under pressure in late December or early January.
He said even with variants, vaccines are still the best protection: "We are going into a fourth wave very soon, and we'll be going in just as we were going into the first wave, while the rest of the world has moved on."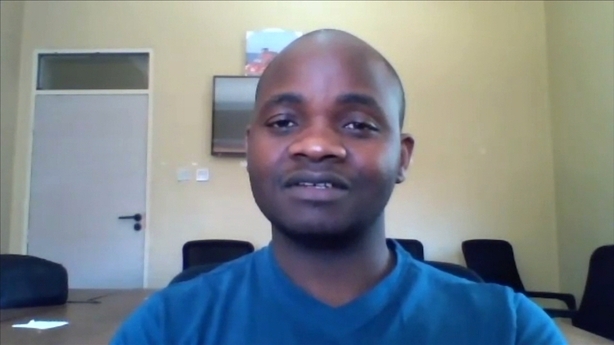 In Kenya they hope to vaccinate 10% of the population by the end of this year.
Wealthier countries have donated vaccines, but sometimes so close to their expiry dates they could not all be used.
Dr Eddy Odari of the Department of Microbiology at the Jomo Kenyatta University said this is not the help that is required: "You are not really helping, let us really be open with our dealing with the developing countries, and if it is support let it be true support."
Dr Divala pointed out that it is scientists in South Africa who identified this latest variant but Africans may not benefit from this sharing of knowledge:
"Pfizer and Moderna are already saying that within one hundred days they are going to develop, or expand their vaccine to include the new variant.
"Where are they going to get that data? That data so far no one has it. That data is coming from South Africa."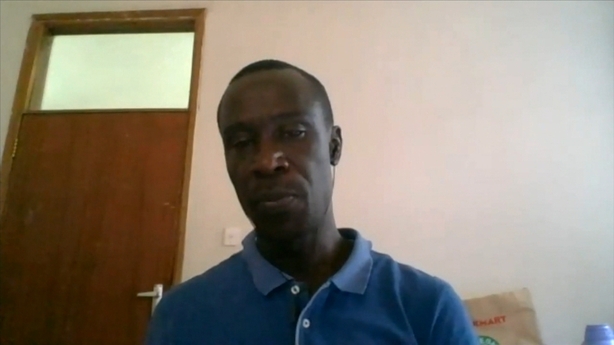 Both doctors want a trips waiver on intellectual property or patent rights which would allow developing countries to manufacture vaccines.
Dr Odari said: "I think we have to look at it also from the moral aspect of it. Would we rather let the entire generation be wiped away, as we struggle to keep our intellectual property, or would we start discussion in opening up this space, so we save this population and discuss the nitty gritties later?"
The United States and others support a waiver- the EU is the main obstacle. Campaigners want the Irish Government to push for that to change.
Professor Susan Smith of the Royal College of Surgeons is one of 300 doctors in Ireland who have called for Ireland to advocate for a waiver.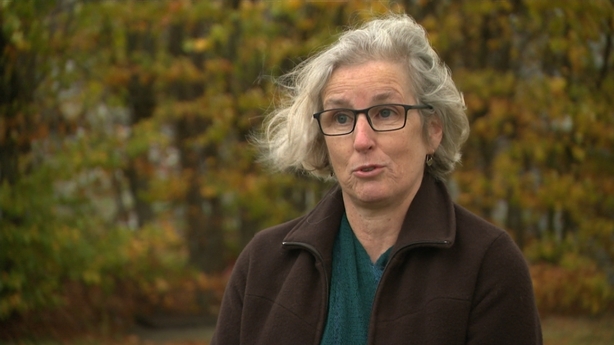 "We're a small country but we can have influence, even the current Taoiseach is very proud of his role in relation to smoking bans, well this is an opportunity for him to do something in this same sense of leadership across the world," she said.
Many argue that variants are more likely to develop in unvaccinated populations and that Omicron may not be the last or most dangerous Covid variant.