G7 health ministers have called for "urgent action" to combat the highly transmissible new Omicron Covid-19 strain spreading across the world as the WHO warned of potentially "severe" consequences.
Australia and Japan led the growing list of countries imposing fresh travel restrictions or shutting their borders as the new strain, first identified last week in southern Africa, spreads rapidly to Europe, Asia and North America.
While no deaths have yet been reported from Omicron, and it remains unclear how infectious and how resistant the strain may prove to vaccines, its emergence underscores how besieged the world remains by Covid-19, nearly two years after the first cases were recorded.
Many governments, particularly in western Europe, had already struggled with rapid rises in cases and have reintroduced mandatory mask-wearing, social-distancing measures, curfews or lockdowns - leaving businesses fearing another grim Christmas.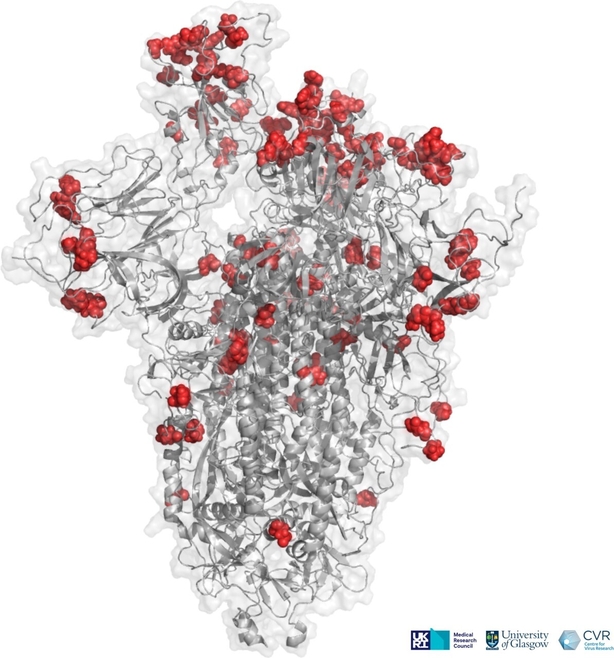 "The global community is faced with the threat of a new, at a first evaluation, highly transmissible variant of Covid-19, which requires urgent action," ministers said following the emergency G7 talks called by chair Britain.
The World Health Organization said the overall risk from Omicron was "very high" and warned that any major surge would put pressure on health systems and cause more deaths.
"If another major surge of Covid-19 takes place driven by Omicron, consequences may be severe," the WHO cautioned, concluding that "the overall global risk related to the new VOC (variant of concern) Omicron is assessed as very high".
Scientists in South Africa said they had detected the new variant with at least 10 mutations, compared with three for Beta or two for Delta - the strain that hit the global recovery and sent millions worldwide back into lockdown.
Race to determine threat level
Dutch health authorities said they had identified at least 13 cases of Omicron among 61 quarantined passengers who tested positive for coronavirus after arriving from South Africa.
Border police there announced they had arrested a couple on a plane at Schiphol Airport after they fled a hotel where the passengers were being quarantined.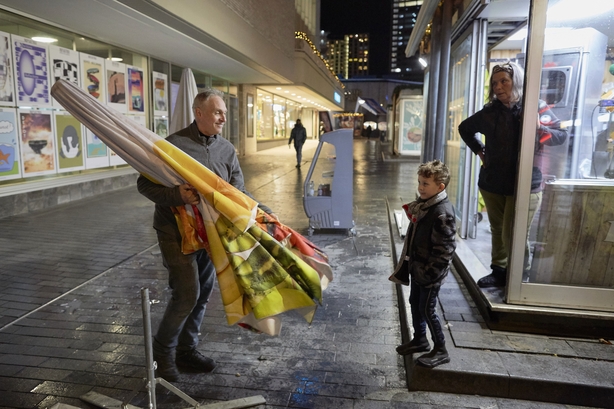 Despite the new threat, tens of thousands rallied in Austria to protest the government's introduction of compulsory vaccination - the first EU country to do so.
Chancellor Alexander Schallenberg said it was "a minor interference" compared to the alternative for a country with one of the lowest vaccination rates in Western Europe.
With many European nations, including Germany and France, already re-introducing restrictions to counter surges in infections, Swiss voters firmly backed a proposed Covid pass law in a referendum Sunday.
In Britain, Health Secretary Sajid Javid said new Covid rules will be enforced from tomorrow, including mandatory mask-wearing in shops and on public transport in England, and tighter restrictions on passengers arriving from abroad.
As scientists try to determine the level of threat posed by the new strain, one South African doctor said dozens of her patients suspected of having the Omicron variant had only shown mild symptoms, such as fatigue.
Angelique Coetzee, chair of the South African Medical Association, told AFP she had seen 30 patients over the past 10 days who tested positive for Covid-19 and who all fully recovered without hospitalisation.
The US President has warned that the new strain is "not a cause for panic". Joe Biden said that the United States was in a good position to control Omicron's spread.
"We have more tools today to fight the variant than we've ever had before," he said, adding that his chief medical adviser Anthony Fauci expects current vaccines to work against the new variant, with boosters enhancing protection.
Israel raises 'red flag'
Israel announced some of the strictest curbs, closing the borders to all foreigners - just four weeks after re-opening to tourists following a prolonged Covid-driven closure.
"We are raising a red flag," Israeli Prime Minister Naftali Bennett said.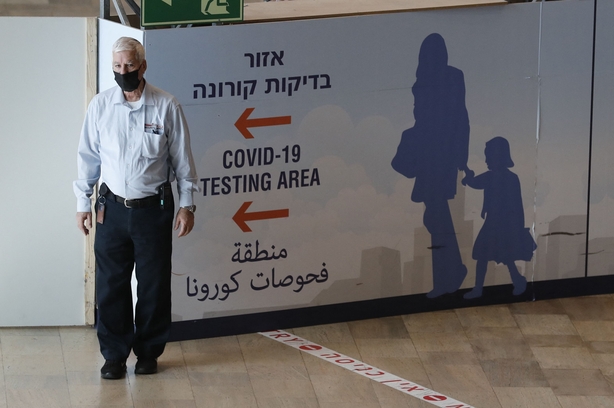 But the new strain has already slipped through the net and has now been found everywhere from the Netherlands to the UK, Botswana, Hong Kong and Australia.
Canada became the latest country to announce its first detected cases Sunday in two people who had travelled to Nigeria.
Scientists in South Africa said they had last week detected the new variant with a far greater number of mutations than in the cases of earlier strains like Beta or Delta - the latter of which dented the global recovery and sent millions worldwide back into lockdown.
The prestigious Bambino Gesu hospital in Rome produced the first "image" of the new strain and confirmed there were many more mutations than seen in the Delta variant. But that does not mean it is more dangerous, the researchers said.