The hash tag, #LoveIsNotTourism, has been trending on social media for months.
Many of the posts came from Irish people separated from loved ones because of the US travel ban.
There were heart breaking stories of missed funerals and family gatherings.
In July, I spoke to Aideen Gilmore who is from Donegal and lives in Washington DC.
---
Read more: US to end travel bans for vaccinated passengers
---
She has not been home to Ireland for nearly two years and was worried about missing her only sister's wedding.
"To be 20 months away from your family and not knowing when you are going to see them again has been very tough," she said.
"It has been a horrible situation for me. This is the longest I have ever been away from my family," Aideen said at the time.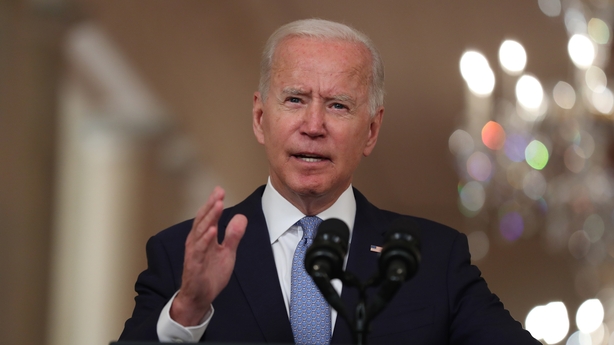 The US travel restrictions did not just separate families, they also had a big impact on businesses.
Today the American Chamber welcomed the lifting of the ban.
"The Chamber believes full access to air connectivity between Ireland and the US is critical to Ireland's recovery phase," a spokesperson said.
"This announcement restores the important ability for key Irish and US executives to travel to and from the US. Also, given that Ireland is the ninth largest investor in the US, it is equally critical for these companies too."
Back in March 2020, the previous US President Donald Trump announced a Covid-19 travel ban affecting passengers from countries, including Ireland, Britain and most of Europe.
Only US citizens and holders of certain types of visas were able to travel to America.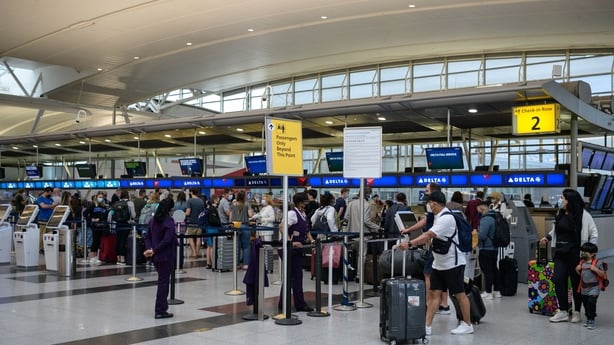 From early November, fully vaccinated international travellers will be allowed to enter the US.
They will have to obtain a negative Covid test within three days of travelling, but will not be required to quarantine.
The Biden administration had been coming under mounting pressure from the EU and Britain to lift the travel restrictions but had resisted until now.
The timing is interesting, the announcement coming just as Joe Biden was preparing to meet with world leaders at the United Nations General Assembly in New York.
There are suggestions that the travel ban may have been lifted in a bid to ease tensions with France after the country recalled its ambassador from Washington in a row over the multi-billion-dollar AUKUS submarine deal.
Whatever the reason, social media erupted in messages of relief and celebration as the news broke with many families now preparing to book flights to see their loved ones.