Earlier this week the Russian President Vladimir Putin announced he would be self-isolating after several members of his entourage tested positive for Covid.
Mr Putin's isolation came in the days ahead of legislative elections this weekend, which will see votes cast for the 450 seats in the state Duma.
The focus for these elections will be on the party called United Russia, by far the most dominant political party in Russia, which currently holds two thirds of the parliamentary seats in the lower house.
While the Russian President Vladimir Putin is not up for re-election this weekend, and is not a member of the United Russia party, there is little doubt of the intensely close links between Mr Putin and the party.
Each has supported the other during the many years in which Mr Putin has led Russia, where he has now been either President or Prime Minister since 1999.
He is the second-longest serving European President, pipped at the post for first place by his ally, the Belarus President Alexander Lukashenko.
And so, any analysis of how United Russia does this weekend inevitably reflects on Mr Putin's presidency.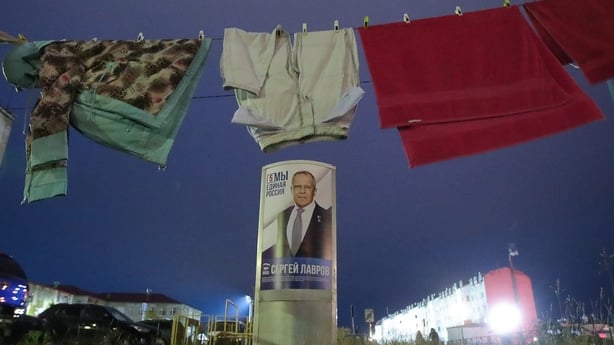 There will, on paper at least, be a range of options for voters. A total of 14 parties will be on the ballot when voting takes place over three days from 17 to 19 September.
Those taking part though, do so with the express approval of the Kremlin. In recent months, a variety of allegations of dirty tricks have been made, including the accusation that doppelgangers have been put on ballot papers to confuse the electorate.
'Foreign agents'
Long-time opponents of President Putin largely find themselves either imprisoned, in exile or dead. As well as opposition parties, media organisations and election monitoring bodies have been at the centre of a crackdown in recent months.
Last month, Russia's Justice Ministry declared Golos, an independent vote monitoring group, to be a "foreign agent".
That is a term used to describe organisations the Russian government says are funded by foreign bodies and engage in political activity within Russia.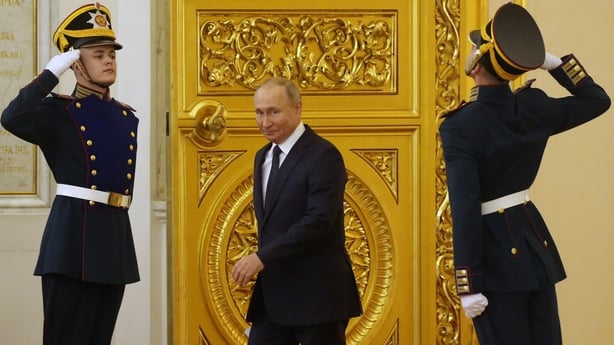 The term carries negative connotations from the Soviet era and involves considerable extra security scrutiny for those who receive the label, making their work harder to carry out.
Golos has history with the current Russian government, having publicised evidence of election fraud in both 2011 and 2012.
Opposition figures, such as Alexei Navalny, have also been ruled out of running for election. His movement was branded as "extremist" in a law signed in June, which forbid members of such groups running for office.
Mr Navalny is currently in a Russian prison sentenced to two and half years for alleged parole violations.
From prison, he is still trying to have some impact on the ballot, as he and his allies advocate a tactical voting campaign aimed at hurting the United Russia party.
The "smart voting" campaign is designed to consolidate the votes of those who oppose Mr Putin party by urging voters to cast their ballot for the constituency candidate who has the best chance of beating United Russia.
A case of not so much voting for one party, but voting against one party, in the hope that it might at least weaken the overwhelming majority currently held by United Russia.
The Russian government reaction to the "smart voting plan" has been to block access to its website and app.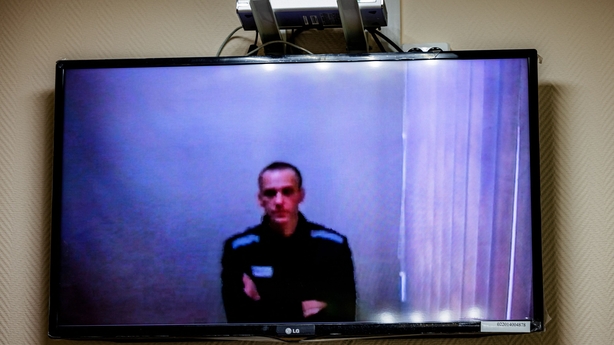 The Kremlin has defended itself by saying that it is simply reacting to illegal activity rather than having any agenda against those involved.
But, as the designation of "foreign agent" spreads to more and more groups which oppose Mr Putin, accusations of interference grow ever louder.
Roman Dobrokhotov, editor-in-chief of The Insider new agency has accused the Russian state of destroying the media.
Mr Dobrokhotov has also been deemed a "foreign agent" and a criminal investigation has been opened against him amid accusations of libel. His publication was involved in investigating the poisoning of Mr Navalny last year, identifying a number of state security officials it said were involved in the poisoning.
While Mr Navalny blamed the Kremlin for the poisoning which he said was an attempt on his life, Mr Putin strenuously denied any involvement.
Economy in decline
One of the factors which saw Vladimir Putin retain high levels of popularity in Russia in his early years in power was a strong economy.
But an economic recession, growing inflation and the ongoing Covid pandemic have seen a decline in living standards in Russia in recent years.
Dr Alexander Titov of Queen's University Belfast says: "Russia needs economic reforms to lift incomes and move towards a sustainable model for growth....But it's unclear if the current leadership is able to implement substantial reforms without endangering the overall system built on patronage and disregard for formal rules."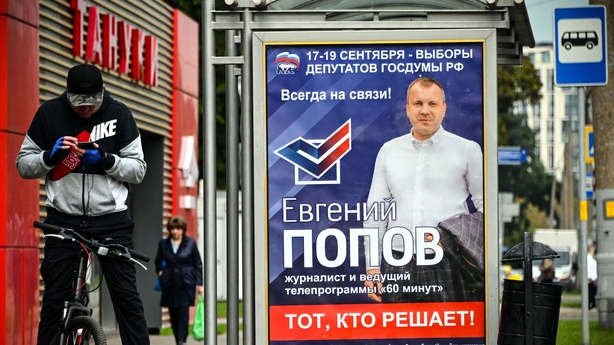 While President Putin retains popularity in Russia, there has been a significant fall off in support for United Russia ahead of this weekend's ballot.
The Levada Institute, an independent Russian polling company (which has also recently been designated a "foreign agent"), reported earlier this year that support for the party had dropped to an eight-year low.
While no one believes the party will lose its majority, were it to fall considerably below what it holds now, it would potentially have an impact on its power and ability to carry out the kind of constitutional changes it has in the past, for example in 2020 when a ballot saw President Putin extend his potential time in power.
The Moscow Times newspaper classifies the election as "a state-run therapy of sorts", which amounts to "a confidence vote on Putin", while sending the message that if a majority remains in favour of the President, then "it would be prudent to join it, rather than dream of change".
In a political landscape which is so managed, the slightest erosion in support or power takes on new significance.
There are not expected to be dramatic changes in Russia this weekend, but that does not mean they will not be significant.