The British government's easing of Covid restrictions next week is highly contentious.
This is especially the case among the group of scientists who advise the government, the Scientific Advisory Group on Emergencies, known as SAGE.
At the very moment Health Secretary Sajid Javid was telling the British Parliament there could be 100,000 infections a day by the middle of next month, the minutes of last week's SAGE meeting were published online.
They go a long way to explain the sudden change of rhetoric from Prime Minister Boris Johnson and his ministers.
Gone is all talk of "Freedom Day" and the "irreversible" end of restrictions. Instead, there is now an overt acceptance from Mr Johnson that nothing is ruled out and that if things get really bad again, restrictions could be reimposed.
The question is, how bad is bad? What levels of infections, hospitalisations and deaths will the UK government tolerate before it moves - if it moves?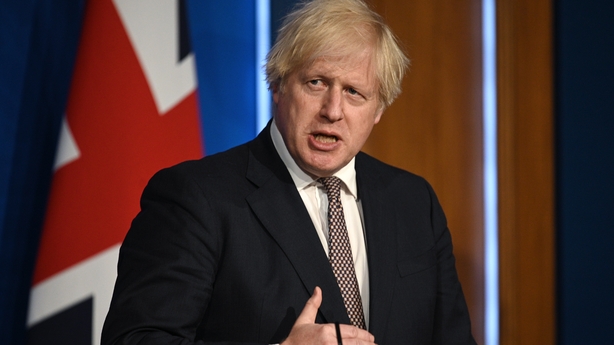 The key word in this process is uncertainty.
SAGE met (by video conference) on Tuesday 7 July. Their task was to review the data before a government decision on moving to step four of the unlocking plan - the step that was put on hold last month because of the spread of the Delta variant, in order to get more people vaccinated.
The minutes note that some of the uncertainties around the outlook and projections cannot be known until step four (in Britain's four-step unlocking plan) is taken, which means "it is not possible to know which scenarios are the most likely to occur and the peak of the next wave cannot be predicted with accuracy".
The big unknown factors are changes in behaviour (which the report notes may be different in different groups), and in particular, how quickly they return to pre-pandemic levels.
The other factors are vaccine effectiveness and vaccine uptake. The minutes note that even small changes in these assumptions can have big impacts on modelled outcomes.
They cite the difference between a 92% and a 96% uptake of vaccines, or small changes in the way people behave.
SAGE warns that contingency plans need to be drawn up for differing levels of admissions to help the NHS cope with surging case numbers.
They also note that, although the number of vaccinated people is known with great accuracy, the number of unvaccinated people across Britain is not at all well known.
All the modelled scenarios show "a period of very high prevalence of infection lasting until at least the end of August".
The British Health Secretary said the number of infections could rise to 100,000 a day by the middle of next month.
Yesterday's infection figure was 36,666 and 50 deaths were also reported. But SAGE projections show the daily death toll could rise to between 100 and 200 in this new wave.
That has consequences not just for the individuals concerned, but for the whole apparatus set up to deal with Covid and the wider health service.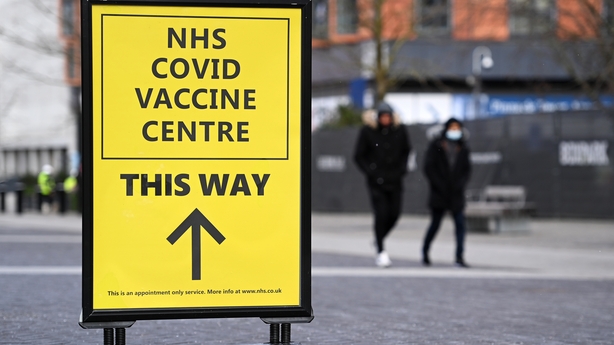 SAGE is worried that the level of testing for Covid infection may become limited "by uptake or capacity".
It says "high prevalence presents a challenge to testing, contract tracing and sequencing" and warns that "if PCR testing and genomic sequencing capacity are overwhelmed, it may not be possible to rapidly identify a new variant".
The number of hospital admissions likely to occur in the new wave is highly uncertain but could reach at least 1,000 a day, depending on the speed of changes that happen after step four (particularly behavioral changes by the public).
Will the situation in England's hospitals get as bad as those seen in January?
On the whole, SAGE thinks not, but admits some of the more pessimistic scenarios modelled show hospital admissions reaching (and even exceeding) those in January.
In other words, close to 5,000 hospital cases a day. This is on top of the explosion in demand for NHS services that is happening now, the result of deferred "normal" healthcare during the previous peaks.
Figures released yesterday showed hospitalisations for Covid in England had increased by 48% over the previous week.
SAGE warns that contingency plans need to be drawn up for differing levels of admissions to help the NHS cope with surging case numbers.
It notes that "at any point when cases are increasing exponentially, admissions can be expected to at least double once more, regardless of any measures put in place at that point".
In other words, be ready to act fast, before the problem becomes manifest.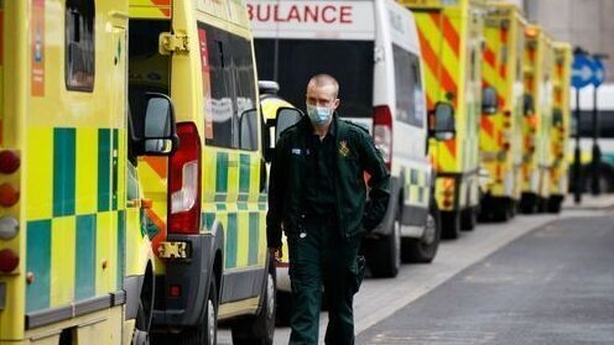 The only point on which SAGE feels a high degree of confidence in asserting is that the peak of deaths in the new wave will be well below the levels seen in January, due to the impact of vaccination, assuming that no new variant emerges.
But it also notes that "the combination of high prevalence (of Covid) and high levels of vaccination creates the conditions in which an immune escape variant is most likely to emerge".
It says the likelihood of that happening is unknown, but warns "such a variant would present a significant risk both in the UK and internationally".
A higher risk of new variants emerging is one of four risk factors associated with a high number of infections.
The others are more hospitalisations and deaths, more "Long Covid" and more workforce absences, including in the health service.
This is the scientific advice that has led to the silencing of talk of rushing to pubs and nightclubs next Monday or ordering a mass return to offices.
(Other figures released yesterday show that just over 13,000 NHS staff are currently on sick leave as a result of Covid infection or close contact isolation requirements).
SAGE is clear that the key to keeping pressure off the health service as much as possible is to avoid a rapid return to pre-pandemic behaviour.
This is why ministers have stopped talking about "Freedom Day" and are now stressing caution.
The SAGE minutes say changes should be gradual, which it defined as taking place "over several months", and if more "measures to reduce transmission are maintained".
It says starkly "maintaining interventions such as more people working from home, the use of masks in crowded indoor spaces, and increasing ventilation would contribute to transmission reduction", and therefore hospitalisations and deaths.
Again, this is the scientific advice that has led to the silencing of talk of rushing to pubs and nightclubs next Monday, or ordering a mass return to offices.
Continued isolation of people likely to be infectious "remains particularly important" for reducing transmissions, and "effective test and trace remains an important part of preventing spread".
The SAGE experts also note that evidence on the effectiveness of daily testing as an alternative to isolation for contacts of known cases is expected within the next month, "and will be important for informing future approaches".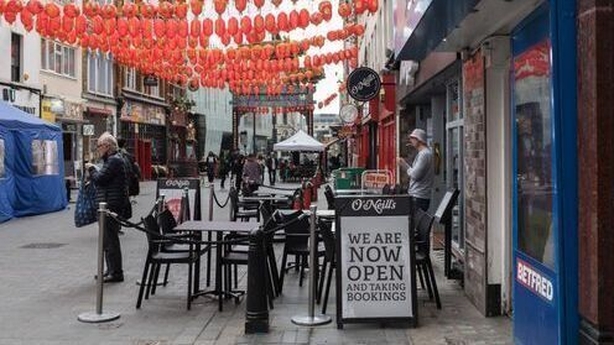 They say disadvantaged groups "will continue to be disproportionately impacted by direct and indirect harms from Covid-19. Groups where vaccine uptake is lower will be particularly affected".
Next Monday's unlocking is the first time the British government has not proposed a lockdown to deal with a surge in infections.
The plan is simply to remove legal requirements on things like mask wearing or ordering your own pints at the bar and see what happens. All previous surges have been controlled by lockdowns, not by vaccination.
This time the plan is to see if the vaccination programme has made enough of a difference in reducing deaths and serious illness from Covid infection.
In effect, England is undertaking a vast experiment: to accept a high level of infections in return for an end to social distancing, if it can be shown that the previous well established link between infection, hospitalisation and deaths has been broken by the vaccination programme.
Covid is not going away and we have to learn to live with it.
The English experiment is looking to find the level of excess deaths and Long Covid cases that society will tolerate (and the health service can cope with) in return for normal social freedoms.